BORDERTEC BSJ stairnosing trims for 2cm (3/4") tiles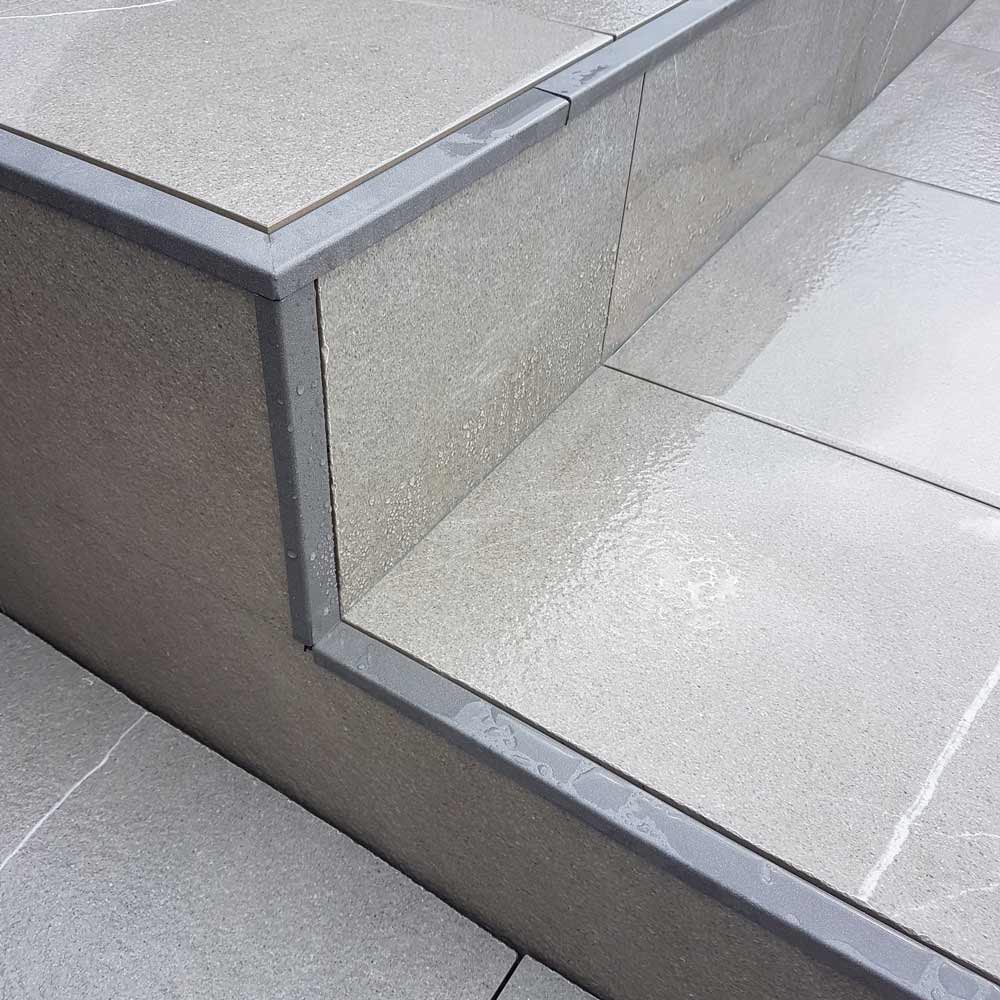 BORDERTEC BSJ stairnosing trims for 2cm (3/4") tiles
BORDERTEC BSJ has been designed to protect the perimeter edges of a raised floor or to create a step (in this case you can also apply of the SWH carborundum adhesive and-slip strip). BORDERTEC BSJ has a decorative visible part of 2 cm.
BORDERTEC How to install
To install the BORDERTEC BSJ profiles, the vertical tile is inserted in the groove in the profile, thus obtaining a continuity of finish between horizontal and vertical cladding.
Profile painted on the whole surface with polyester powders.Available with embossed Modern Line finish, micaceous grey (A50), Antique White (A13), Pastel Grey (A22), Embossed matt Black (A65).

Aluminum

/ Powder Coated

| BxH (mm) | Art. | Color |
| --- | --- | --- |
| 20 x 12 | BSJ 20 A50 | Micaceous Grey |
| 20 x 12 | BSJ 20 A13 | Embossed Antique White |
| 20 x 12 | BSJ 20 A22 | Pastel Grey |
| 20 x 12 | BSJ 20 A65 | Embossed matt Black |
Related products
Select items and add them to the quotation list
Select the models to get a free quote
Select the models to get a free quote
(Reset items)
Select the product to request a quote
| | Article | Material | Finishing | Color | Installazione | BxH (mm) |
| --- | --- | --- | --- | --- | --- | --- |
| | | | | | | |