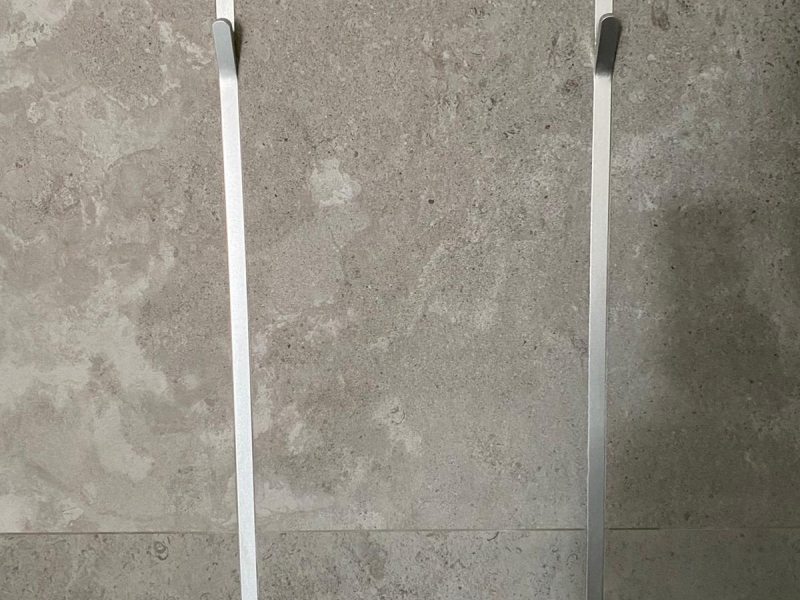 I hang, the original clothes hanger and save space
Location
Timișoara, Romania
Location
Timișoara, Romania
Bathroom renovation with Appendo in a private house a Timișoara, Romania
Often the bathrooms of private homes, on average, suffer from very small spaces.
This is precisely the primary need that the customer must solve.
The Supertech resale has proposed the only product on the market that combines functionality with originality and elegance: I hang.
Right from the start the customer was very enthusiastic about the proposal as it solved the problem of space, being the integrated product on the wall, giving the environment a unique and original style.
Appendo APP15ASXB with the Sandblasted Polished Silver finish was chosen.
The various combinations of Appendo
In this case, the customer opted to place two Appendo bars at the same height to hang the bathrobes. Often, however, we see the combination of several bars with the hook placed at different heights to hang small towels or other items, especially if the house is also lived by the little ones.
With Appendo you can indulge yourself... compose the bathroom as you like!