DESIGN YOUR RAISED FLOOR!
A new platform at your disposal to find out which and how many items are needed for the realisation of your project.
THE INDUSTRY'S MOST ADVANCED INSTALLATION SYSTEM FOR RAISED EXTERNAL FLOORS
3 basic elements and 3 accessories assembled together. UPTEC is the Profilitec patented, fast and flexible complete solution for the realization of outdoor floating raised floors, in ceramic or wood, of any height.
EPD CERTIFICATION
Uptec is certified EPD. In building assessments, construction products are assessed by Environmental Product Declarations (EPDs) performed in accordance with ISO 14025 and EN 15804:2012+A2:2019.The analysis assesses the life cycle of the Uptec system and measures it in terms of its carbon dioxide emissions footprint under an independent third-party verification of the declaration and data, according to ISO 14025:2006. A series of case studies have demonstrated that Uptec has an advantage of over 70% in terms of the environmental impact of carbon dioxide emissions when comparing to traditional methods of external flooring assemblies such as bonded tile on a lightweight screed.
WHERE TO USE A RAISED FLOOR?
WHY CHOOSE A RAISED FLOOR?
UPTEC 3 IN 1 3 products in one system
3 accessories for any configuration
UPTEC FX - Fixed head pedestal
The ideal solution in terms of ease of use in the case of large, horizontal and planar surfaces.
Raised floors for minimum heights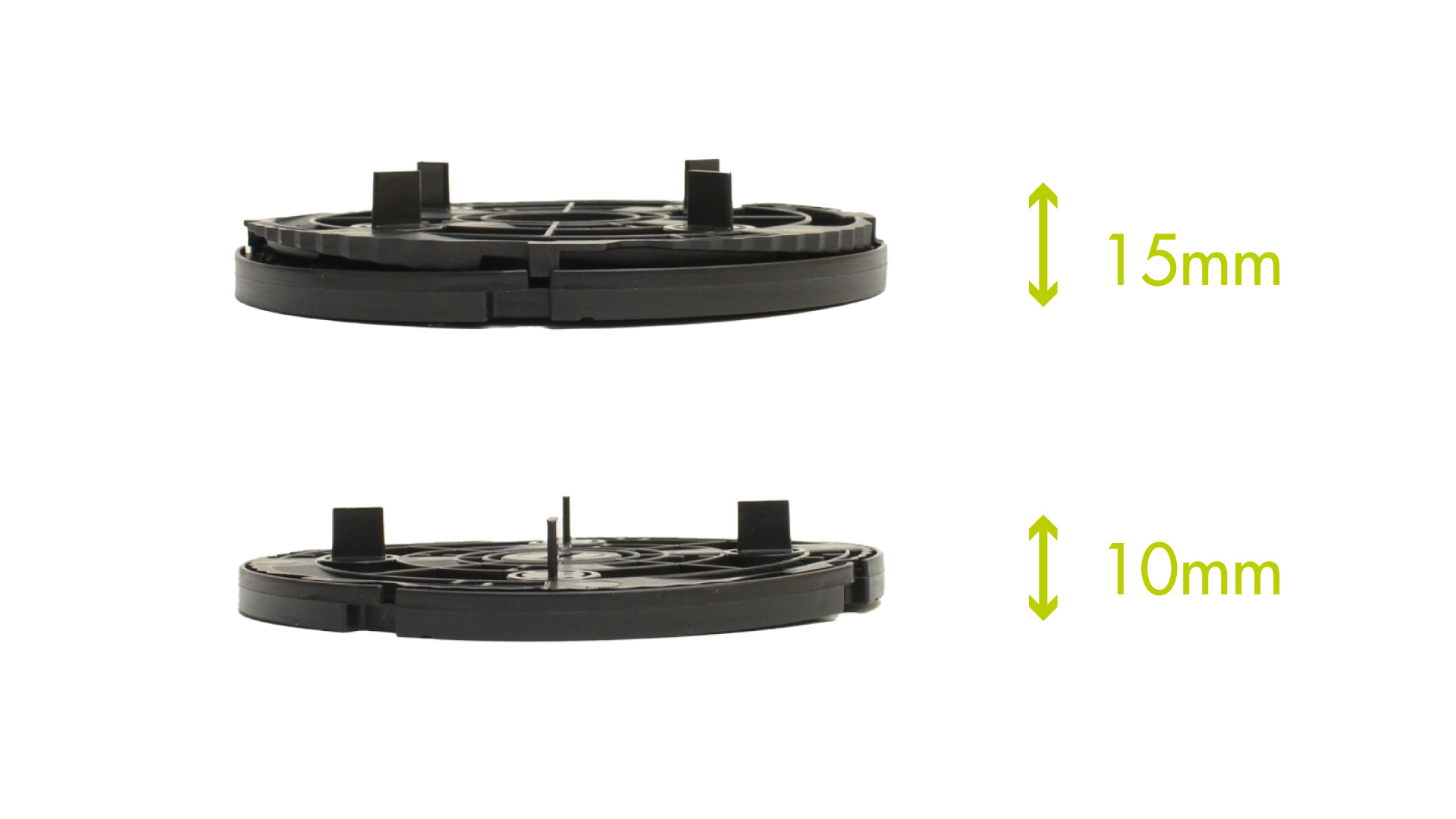 Uptec SUPT
Minimum height support for raised floors
SUPT is the perfect support to install a raised floor with heights as low as 10mm. It is adjustable in increments of 0.5mm each, and reaches a maximum of 15mm total. It can also be used with SUPB bases to reach a maximum height of 30mm.
Discover more
TYPES OF INSTALLATION ON DIFFERENT TYPES OF FLOOR
HOW TO INSTALL UPTEC COMPONENTS FOR RAISED FLOORS?
Installation of a raised floor with 2cm tiles.
How to protect the edge of the tile using the Bordertec BSR perimeter closing profile.
How to protect the edge of the tile using the Bordertec BSJ perimeter closing profile.
How to protect the edge of the tile using the perimeter closing system with clips.
DO YOU WANT TO SEE THE PROJECTS REALIZED WITH UPTEC?
Find out more
FOR MORE INFORMATION ABOUT UPTEC SYSTEM, PLEASE FILL OUT THE FORM!
Leave your contact details and we will contact you within 24 hours