MULTICLIP CLG Transition trims for all kind of floors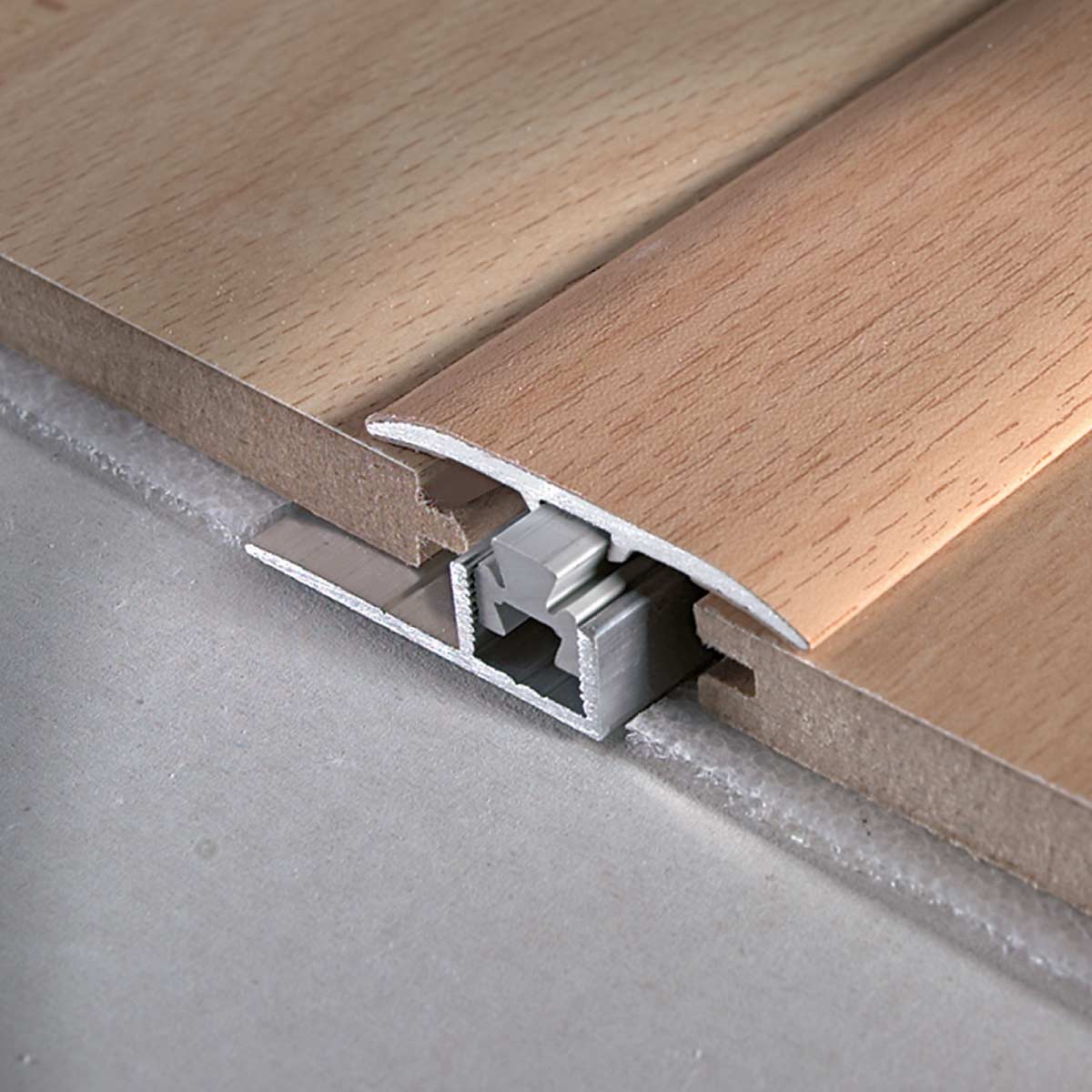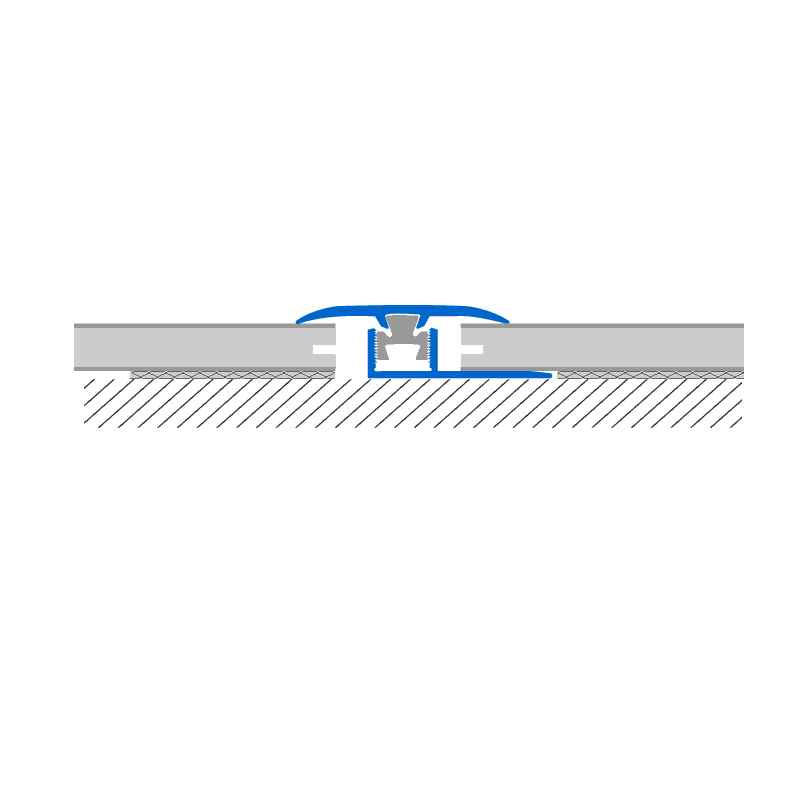 MULTICLIP CLG Transition trims for all kind of floors
The innovative, patented MULTICLIP® CLG 370 profiles has a tilting head to adjust minor height differences up to 3mm.
MULTICLIP CLG allows flooring expansion and contraction making it the perfect transition profile in between different flooring materials.
You can easily increase the height by stacking up to 3 plastic rails one on top of the other. A 16mm internal cavity acts as an expansion joint, allowing 5mm of differential movement. Typically, laminate wood flooring expands about 5mm per plank due to humidity.
Multiclip CLG370-A in Aluminum - Anodized or Wood Effect

This profile is available in three finishes: silver (AS*), gold (AO*), bronze (AB*). Thanks to the chromatic variations available, it matches most flooring types. Mounts with Clip CL 80 P + aluminium base CLB 80 ANF/ANT.
1 clip - H= from 6 to 10 mm
2 clip - H= from 11 to 15 mm
3 clip - H= from 16 to 20 mm

Aluminum

/ Anodized

| B (mm) | Art. | Color |
| --- | --- | --- |
| 6 | CLG 370 AS | Silver |
| 6 | CLG 370 AO | Gold |
| 6 | CLG 370 AB | Bronze |

Aluminum

/ High Resistence Wood effect

| B (mm) | Art. | Color |
| --- | --- | --- |
| 6 | CLG 370 RS | Bleached |
| 6 | CLG 370 AC | Maple |
| 6 | CLG 370 FA | Beechwood |
| 6 | CLG 370 RO | Oak |
| 6 | CLG 370 CI | Cherry |
| 6 | CLG 370 NC | Light Walnut |
| 6 | CLG 370 NS | Dark Walnut |
| 6 | CLG 370 WE | Wengé |
| 6 | CLG 370 RW | Wengé oak |
| 6 | CLG 370 RD | Decapé oak |
| 6 | CLG 370 RG | Grey Oak |

Multiclip CLG370-O in Polished Brass

Innovative: the new modular MULTICLIP system can also be used with traditional brass profiles. This classic, solid brass profile offers excellent resistance to mechanical impact. Mounts with clip CL 80 P + aluminium base CLB 80 ANF/ANT.
1 clip - H= from 6 to 10 mm
2 clip - H= from 11 to 15 mm
3 clip - H= from 16 to 20 mm
Related products
Select items and add them to the quotation list
Select the models to get a free quote
Select the models to get a free quote
(Reset items)
Select the product to request a quote
| | Article | Material | Finishing | Color | Installazione | B (mm) |
| --- | --- | --- | --- | --- | --- | --- |
| | | | | | | |