MULTICLIP CLG Transition profiles for all kind of floors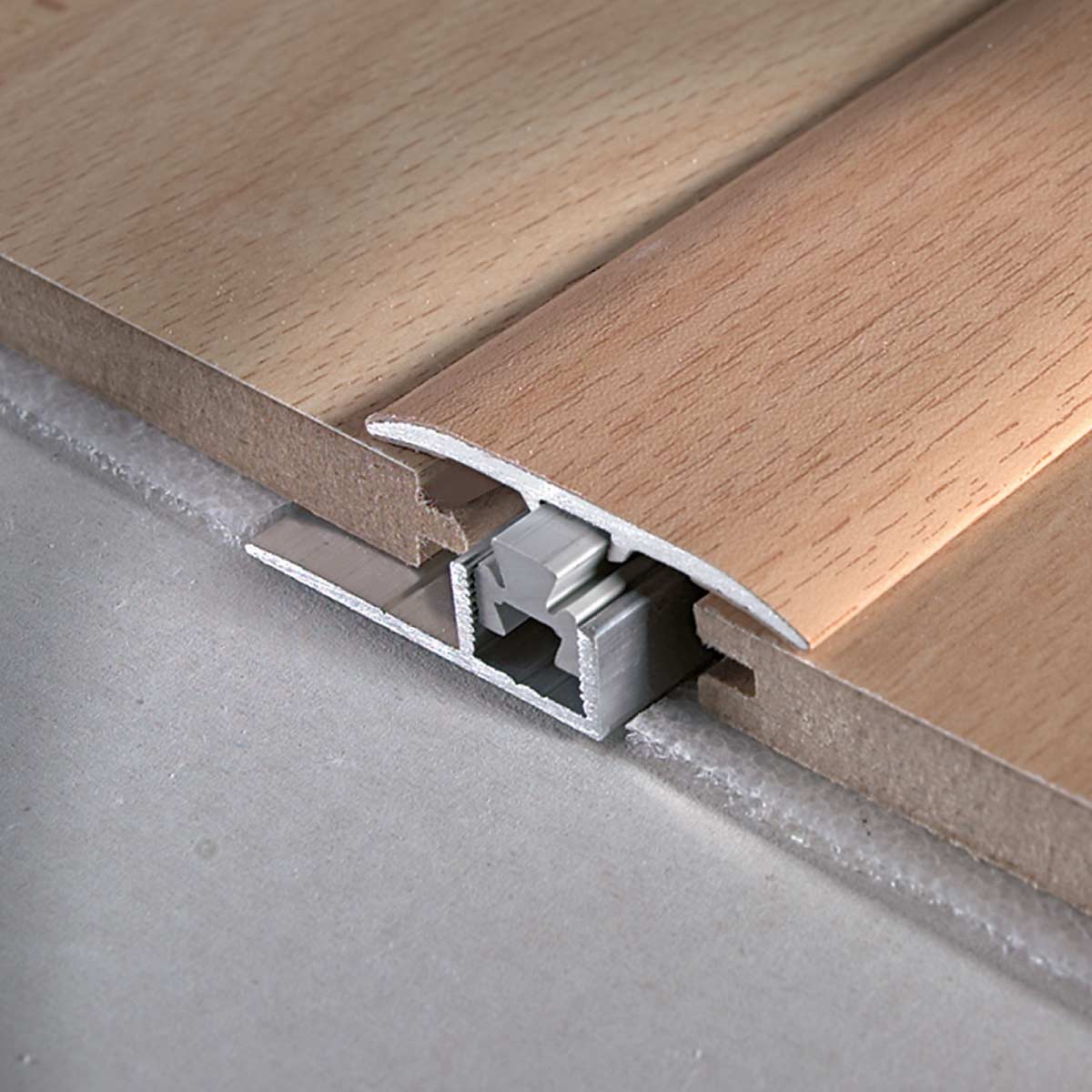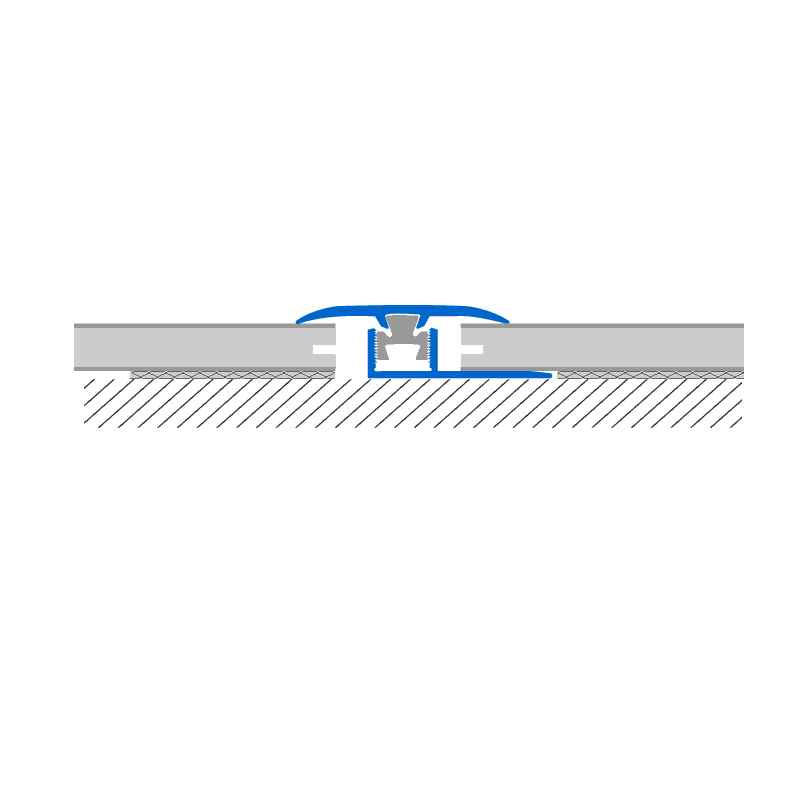 MULTICLIP CLG Transition profiles for all kind of floors
The innovative, patented MULTICLIP® CLG 370 profiles has a tilting head to adjust minor height differences up to 1/8'' (3mm).
MULTICLIP CLG allows flooring expansion and contraction making it the perfect transition profile in between different flooring materials.
You can easily increase the height by stacking up to 3 plastic rails one on top of the other. A 5/8'' (16mm) internal cavity acts as an expansion joint, allowing 3/16'' (5mm) of differential movement. Typically, laminate wood flooring expands about 3/16'' (5mm) per plank due to humidity.
Multiclip CLG370-A in Aluminum - Anodized or Wood Effect

MULTICLIP® CLG 370 A* Anodized Aluminum This profile is available in three finishes: silver (AS*), gold (AO*), bronze (AB*). Thanks to the chromatic variations available, it matches most flooring types. Mounts with Clip CL 80 P + aluminum base CLB 80 ANF/ANT.

Accessories

| H = mm | Art. | Finishing | Color |
| --- | --- | --- | --- |
| 37 | CLG 370 AS | Anodized | Silver |
| 37 | CLG 370 AO | Anodized | Gold |
| 37 | CLG 370 AB | Anodized | Bronze |
| 37 | CLG 370 RS | High Resistence Wood effect | Bleached |
| 37 | CLG 370 AC | High Resistence Wood effect | Maple |
| 37 | CLG 370 FA | High Resistence Wood effect | Beechwood |
| 37 | CLG 370 RO | High Resistence Wood effect | Oak |
| 37 | CLG 370 CI | High Resistence Wood effect | Cherry |
| 37 | CLG 370 NC | High Resistence Wood effect | Light Walnut |
| 37 | CLG 370 NS | High Resistence Wood effect | Dark Walnut |
| 37 | CLG 370 WE | High Resistence Wood effect | Wengé |
| 37 | CLG 370 RW | High Resistence Wood effect | Wengé oak |
| 37 | CLG 370 RD | High Resistence Wood effect | Decapé oak |
| 37 | CLG 370 RG | High Resistence Wood effect | Grey Oak |

Multiclip CLG370-O in Polished Brass

MULTICLIP CLG 370 OL Polished Brass Innovative: the new modular MULTICLIP system can also be used with traditional brass profiles. This classic, solid brass profile offers excellent resistance to mechanical impact. Mounts with clip CL 80 P + aluminum base CLB 80 ANF/ANT.

Accessories

| H = mm | Art. | Finishing |
| --- | --- | --- |
| 37 | CLG 370 OL | Polished |
Select items and add them to the quotation list
Select items
(Reset items)
Select the product to request a quote
| | Article | Material | Finishing | Color | Installazione | H = mm |
| --- | --- | --- | --- | --- | --- | --- |
| | | | | | | |