BORDERTEC BD perimeter draining profile for balconies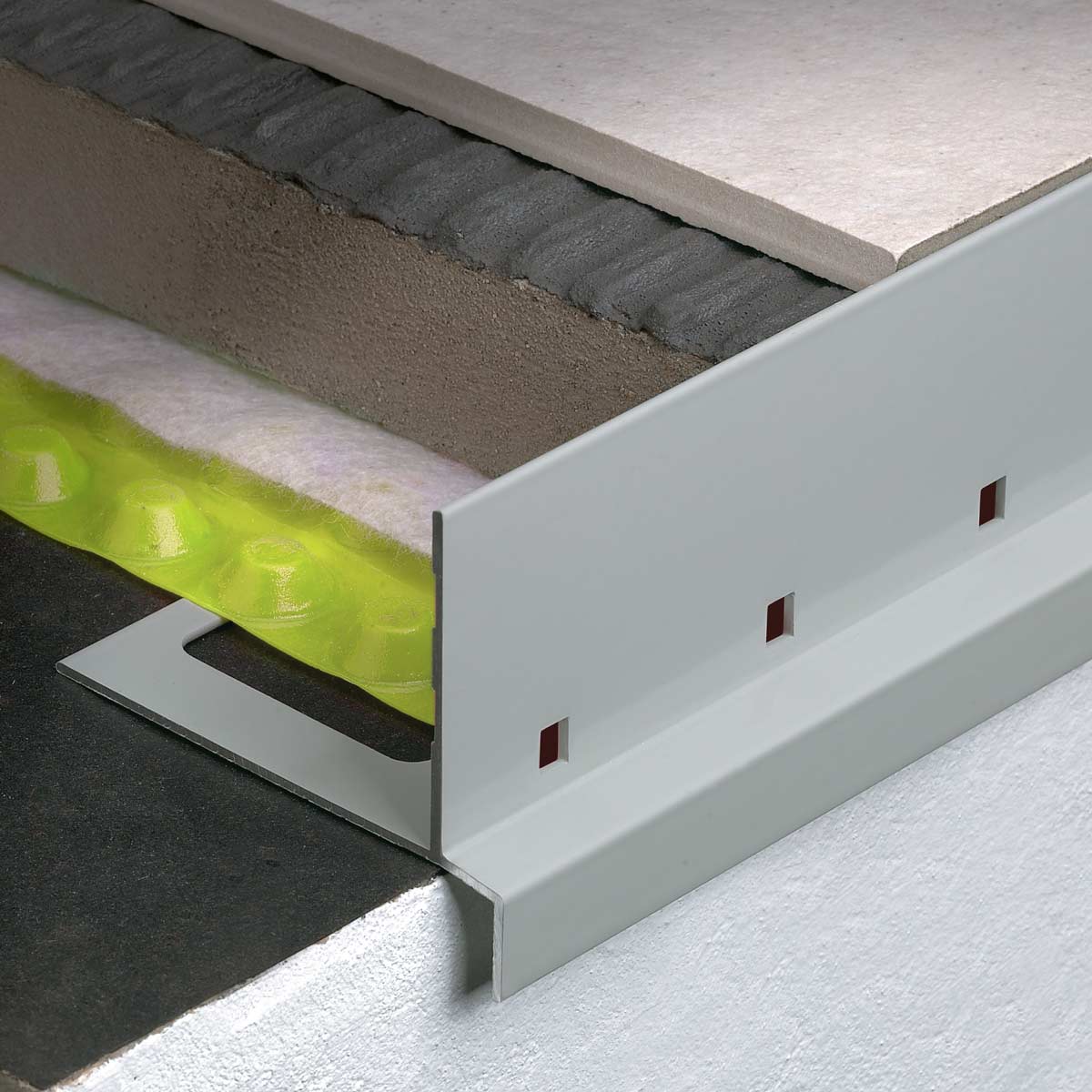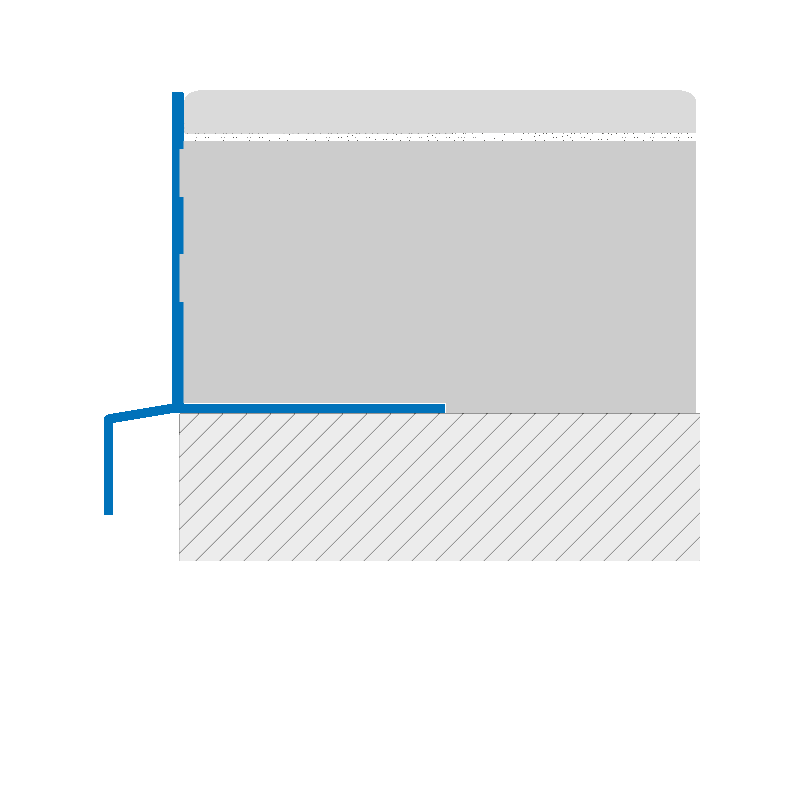 BORDERTEC BD perimeter draining profile for balconies
BORDERTEC BD perimeter profiles finish terrace edges and allow a perfectly level mortar bed installation. They are available with perforated drainage holes openings (used with DRAINTEC 8 matting) and without holes openings (for a waterproof terrace edge). The tiles can be installed flush against the profile or sit directly on the profile.
BORDERTEC BD dry laying
The profile is also suitable for dry-laid tile layings on gravel; leave a gap to allow for thermal expansion and contraction of the different materials.
How to install border profiles for balconies
INSTALLATION INSTRUCTIONS: • Position the profile at the required height and anchor it on all sides of the installation as needed. • Cast the mortar bed in the profile frame. • Lay tiles as normal.
BORDERTEC BD-A* Powder-Coated aluminium with Drainage openings This version of the profile is perforated with holes openings that allow drainage at the matting level. It is coated with polyester powder along its entire surface.

Aluminum

/ Powder Coated

| H/H1 (mm) | Art. | Color |
| --- | --- | --- |
| 55/18 | BD 55 A11 | Pure White |
| 75/18 | BD 75 A11 | Pure White |
| 55/18 | BD 55 A22 | Pastel Grey |
| 75/18 | BD 75 A22 | Pastel Grey |
| 55/18 | BD 55 A32 | Dark Beige |
| 75/18 | BD 75 A32 | Dark Beige |
| 55/18 | BD 55 A62 | Red Brown |
| 75/18 | BD 75 A62 | Red Brown |
| 55/18 | BD 55 A63 | Embossed Dark Brown |
| 75/18 | BD 75 A63 | Embossed Dark Brown |
Related products
Select items and add them to the quotation list
Select the models to get a free quote
Select the models to get a free quote
(Reset items)
Select the product to request a quote
| | Article | Material | Finishing | Color | Installazione | H/H1 (mm) |
| --- | --- | --- | --- | --- | --- | --- |
| | | | | | | |