STAIRTEC FS Stairnosing trims for ceramic floors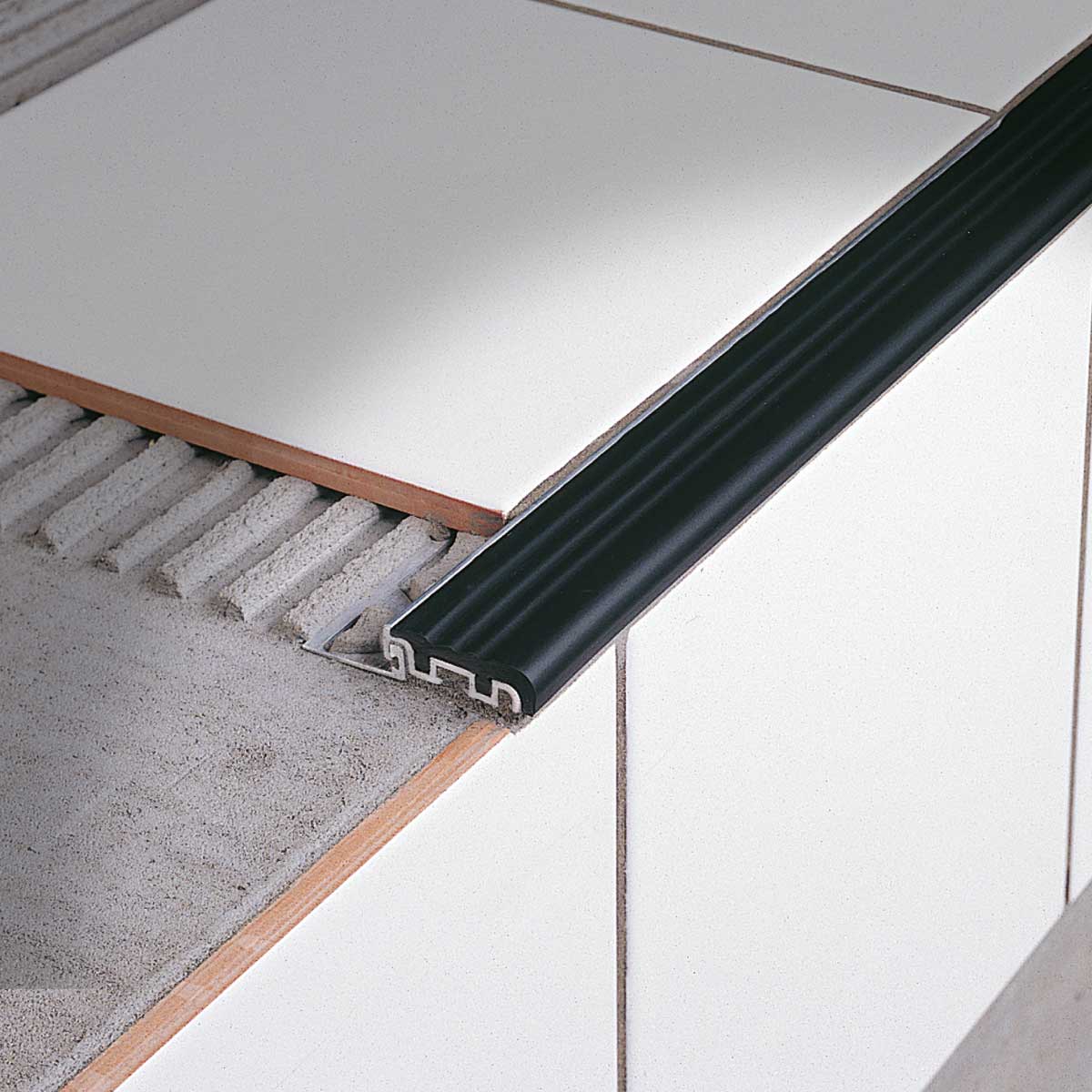 STAIRTEC FS Stairnosing trims for ceramic floors
The patented "Clip System" used in the STAIRTEC FS series with a modular aluminium base section and replaceable non-slip thermoplastic rubber insert is optimal for challenges typical in transitioning from tile flooring to tile stairs. This product range is created to facilitate matching a stair to its connecting floor.
Anti slip Stairnosing profiles certified R10
The FS product is R10 certified. Non-slip properties. DIN 51130 (06/2004) standard.
Related products