STAIRTEC SA aluminum stairnosing profiles with anti-slip strip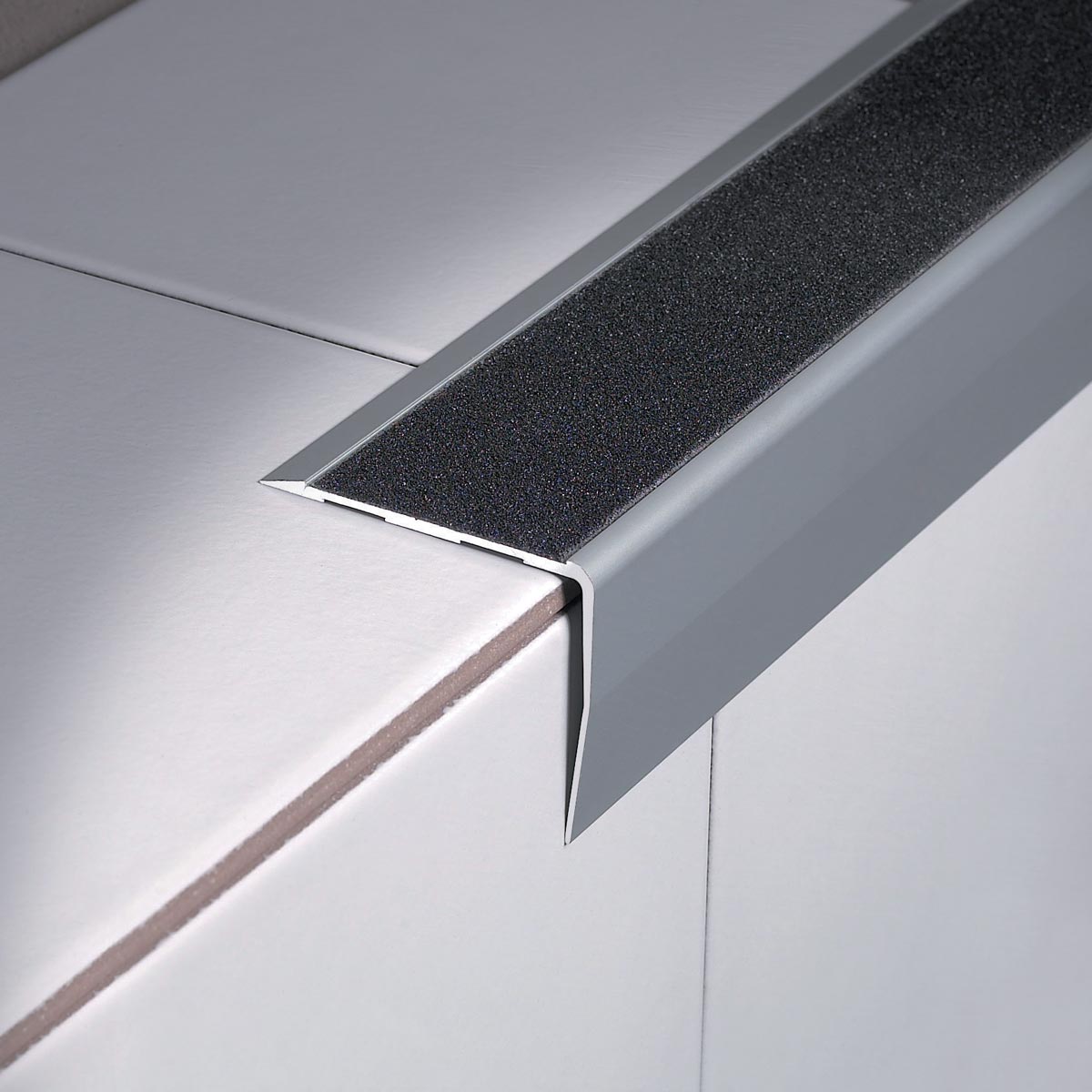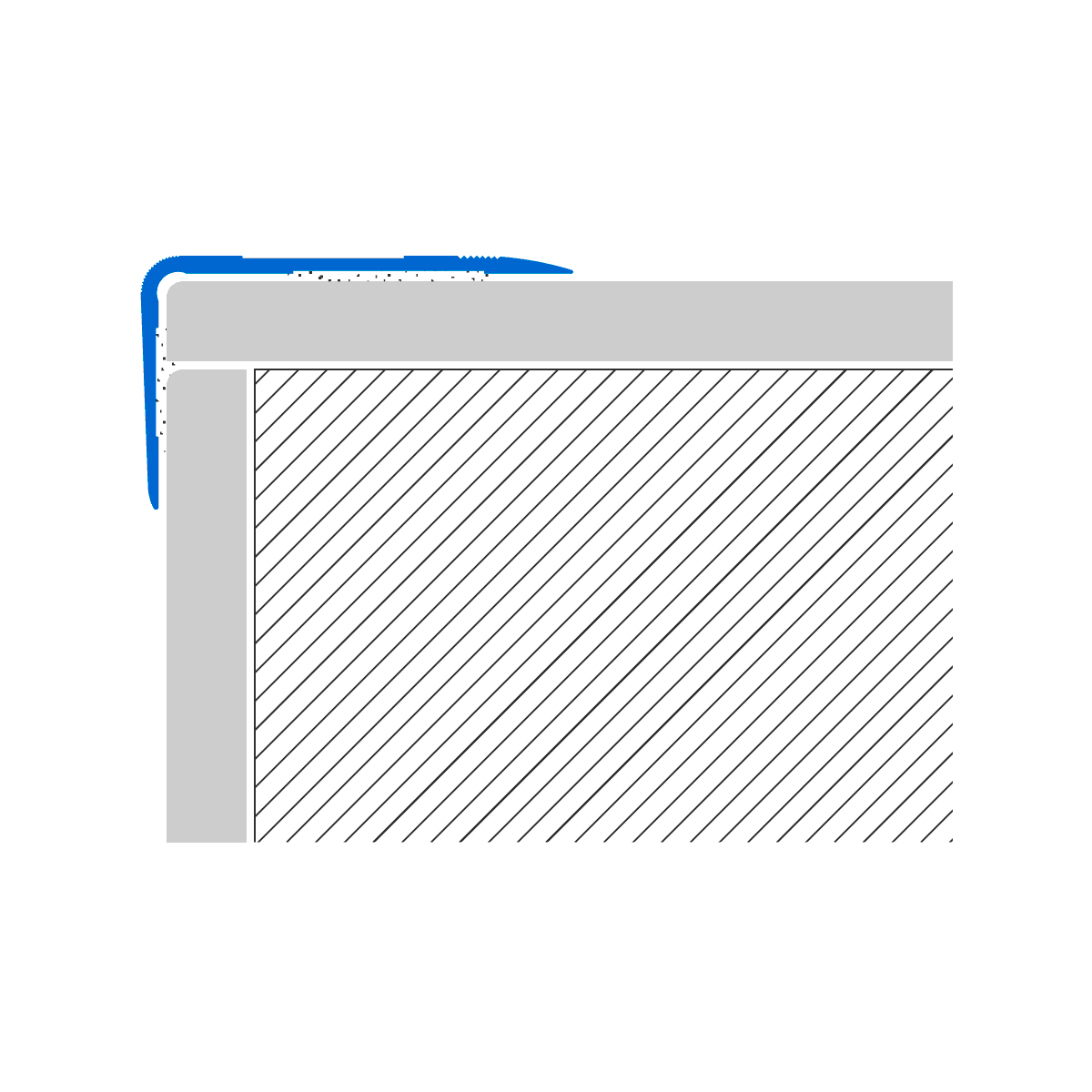 STAIRTEC SA aluminum stairnosing profiles with anti-slip strip
STAIRTEC SA is an anodized aluminum profile with a non-slip mineral grain strip that ensures high safety standards. This profile is an excellent choice for pre-existing stairs in commercial and industrial renovations. The carved internal cavity soundly adheres to pre-laid stairs, perfect for retrofitting damaged stairs and concealing edge imperfections. STAIRTEC SA profiles can be installed with adhesive or flathead screws subsequently covered with the mineral grain strip.
STARITEC SA and its anti slip features
The SWH product is R13 certified (non-slip insert). Non-slip properties. DIN 51130 (06/2004): slip resistance with footwear.
Stairtec SA-A in Anodized Aluminum

STAIRTEC SA 52 A*N Extruded Anodized Aluminum This profile is suitable for both indoor and outdoor applications with good resistance to oxidation. Available in three finishes: silver (AS), gold (AO), bronze (ABN). The silver version is recommended for high traffic areas. The non-slip 3/4'' (19mm) mineral grain strip must be ordered separately. Available in black (C51) and glow-in-the-dark (CF).

Accessories

| H = mm | Art. | Finishing | Color | Installazione |
| --- | --- | --- | --- | --- |
| 52 x 30 | SA 52 ASA | Anodized | Silver | Self-Adhesive |
| 52 x 30 | SA 52 AOA | Anodized | Gold | Self-Adhesive |
| 52 x 30 | SA 52 ABA | Anodized | Bronze | Self-Adhesive |
| 52 x 30 | SA 52 ASN | Anodized | Silver | |
| 65 x 55 | SA 65 ASN | Anodized | Silver | |
| 52 x 30 | SA 52 AON | Anodized | Gold | |
| 52 x 30 | SA 52 ABN | Anodized | Bronze | |
Select items and add them to the quotation list
Select items
(Reset items)
Select the product to request a quote
| | Article | Material | Finishing | Color | Installazione | H = mm |
| --- | --- | --- | --- | --- | --- | --- |
| | | | | | | |