STAIRTEC SE aluminium stair nosing trims that to be installed after flooring installation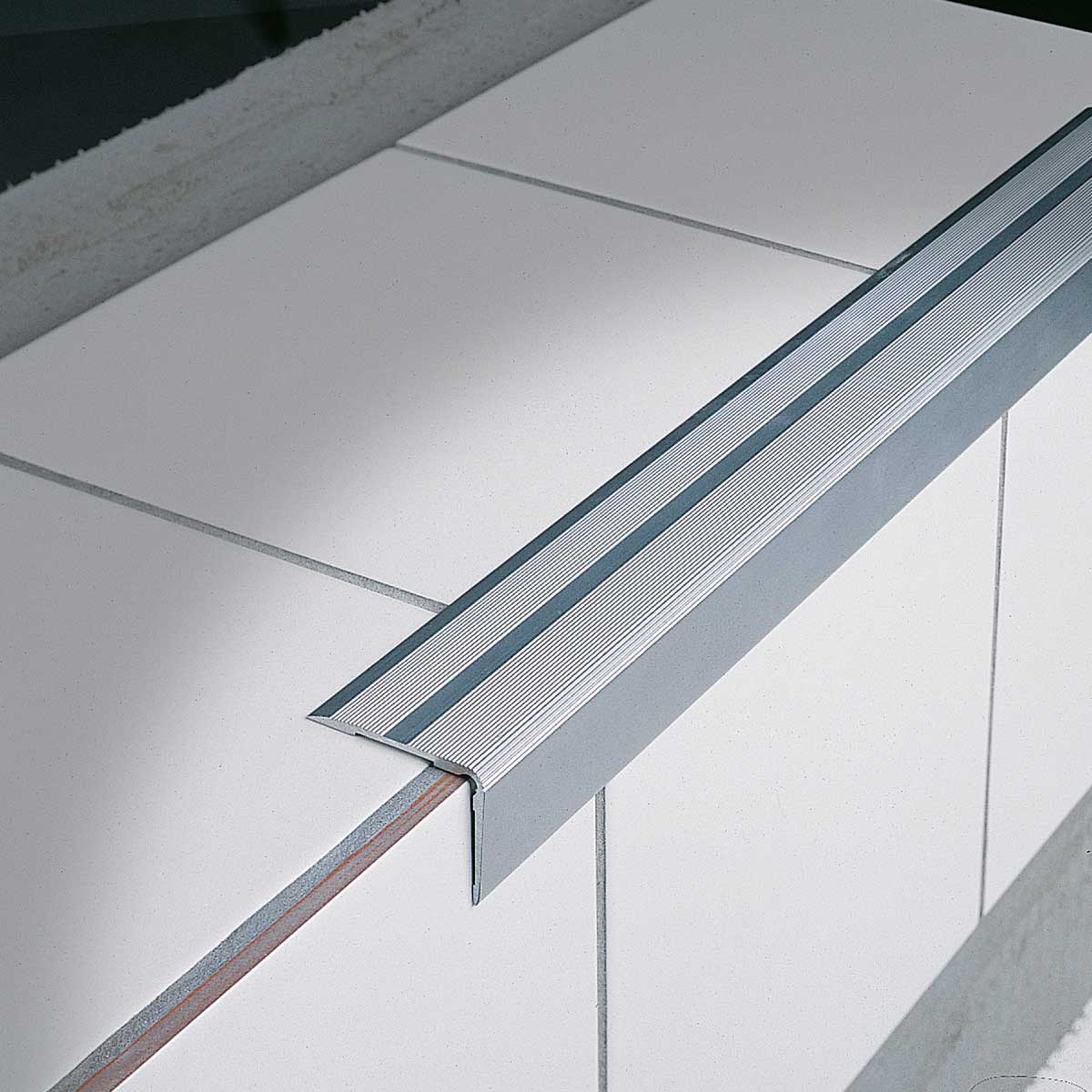 STAIRTEC SE aluminium stair nosing trims that to be installed after flooring installation
Due to their resistance to oxidation, STAIRTEC SE anodised aluminium stair nosing profiles enhance indoor and outdoor installations. The non-slip, ribbed tread profile section is available with a rounded or squared angle, perfect for retrofitting damaged stairs and concealing edge imperfections. The profile may be fastened with flathead screws or appropriate adhesive.
STAIRTEC SE and its anti slip features
The SE product is R11 certified. Non-slip properties. DIN 51130 (06/2004): slip resistance with footwear.
Related products