STAIRTEC SC stairnosing trims for resilient floors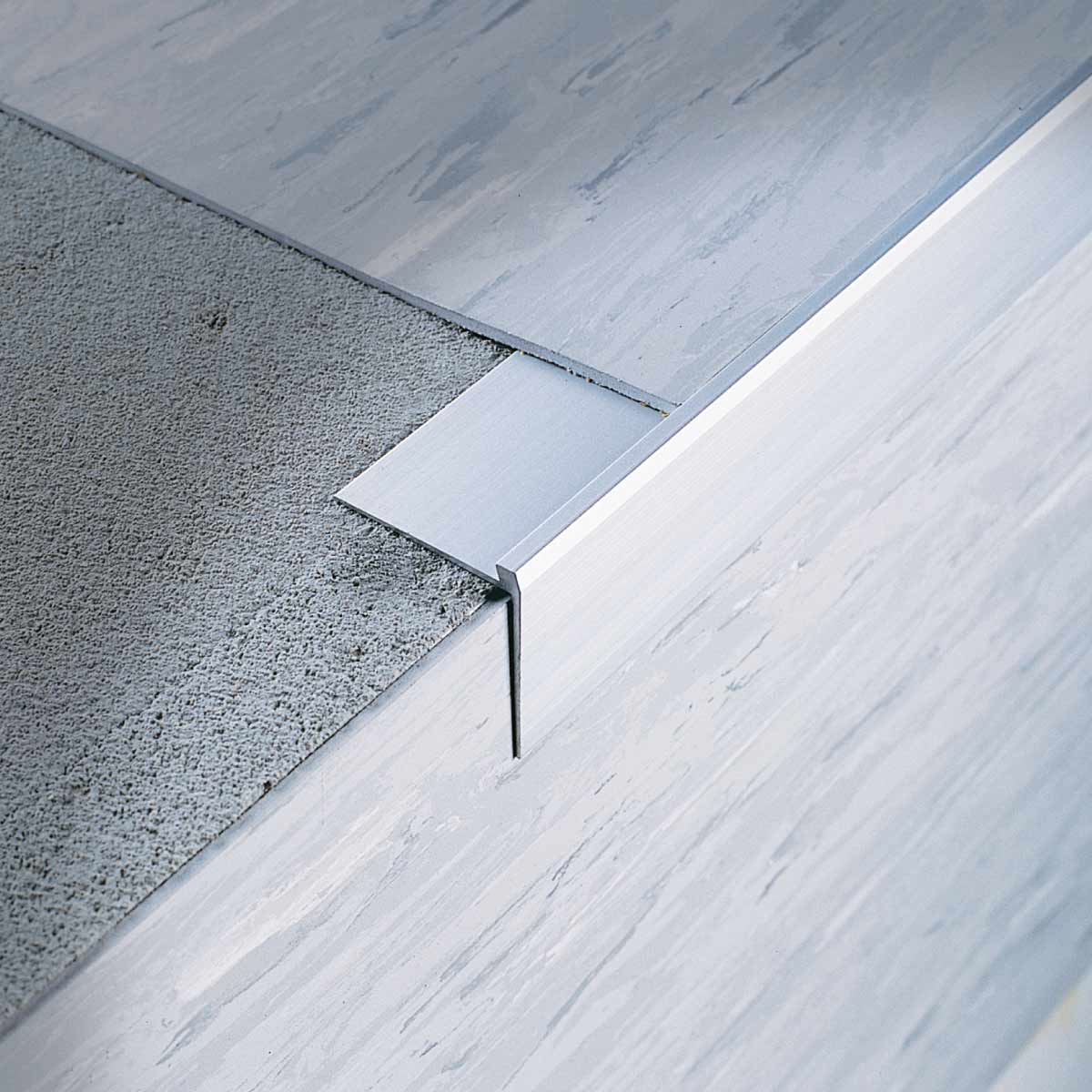 STAIRTEC SC stairnosing trims for resilient floors
STAIRTEC SC stair nosing profiles are particularly designed for thin, resilient floor types.
Come posare i profili per scale STAIRTEC SC
Simply lay the flooring on the step riser and install the profile covering the riser edge. Then lay the tread flooring flush in the indented lip of the profile. STAIRTEC SC profiles protect the tread edge and conceal riser imperfections.
Stairtec SL-A in Aluminum Anodized or Wood Effect

This profile is available in three finishes: silver (AS), gold (AO), bronze (AB). It is highly resistant to oxidation and less resistant to mechanical impact. Available in two versions: self-adhesive for fast and easy installation, and pre-drilled installed with flathead screws for do-it-yourself applications.

Aluminum

/ Anodized

| Art. | Color |
| --- | --- |
| SC 30 ASN | Silver |
| SC 30 AON | Gold |
| SC 30 ABN | Bronze |
Related products
Select items and add them to the quotation list
Select the models to get a free quote
Select the models to get a free quote
(Reset items)
Select the product to request a quote
| | Article | Material | Finishing | Color | Installazione | H/H1 (mm) |
| --- | --- | --- | --- | --- | --- | --- |
| | | | | | | |