Plastic tie-base with 4 mm tabs to be used with stone and tiles in exterior applications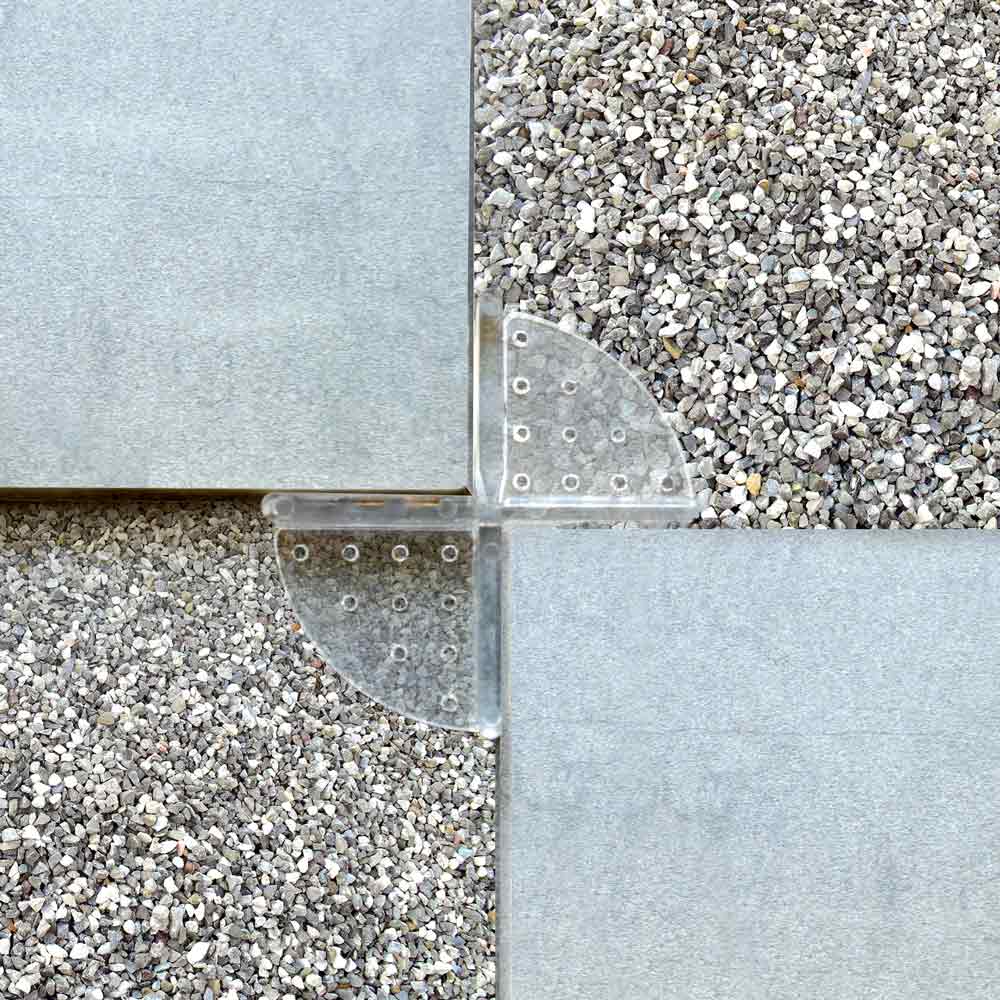 Plastic tie-base with 4 mm tabs to be used with stone and tiles in exterior applications
ABS tie-bases for laying on stone or draining screed, for natural stone outdoor floors, concrete tiles or ceramic tiles. They can be used in different types of laying, dry, running or irregular laying. The product is made of ABS material resistant to UV rays and temperatures. It is transparent in such a way as to be invisible if the crushed stone is moved. At the base they have holes to facilitate water drainage.
How to avoid breaking
The tie-bases, thanks to the predefined breaking points, are easily adaptable to the various needs, obtaining central, corner or terminal tie-bases according to the need.
Related products
Select items and add them to the quotation list
Select the models to get a free quote
Select the models to get a free quote
(Reset items)
Select the product to request a quote
| | Article | Material | Finishing | Color | Installazione | H (mm) |
| --- | --- | --- | --- | --- | --- | --- |
| | | | | | | |