Base-boards (for wires)
The basic function of a skirting board or skirting board is to protect the lower part of the walls from impacts that can soil or damage them. Often, especially in old homes or workplaces, it is necessary to hide the passage of electrical cables, TV and telephone cables. To do this in a simple, inexpensive and clean way we have thought of suitable skirting boards.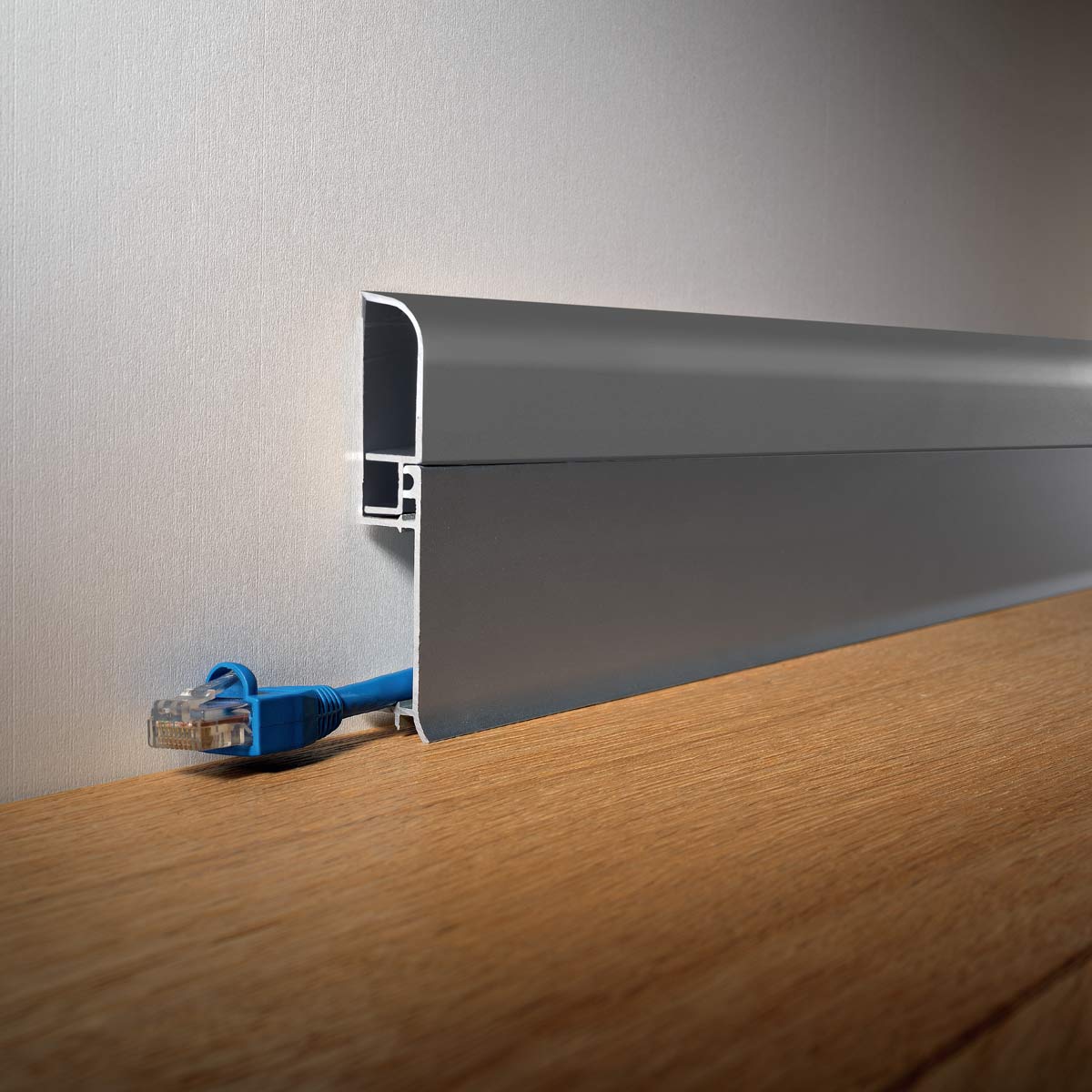 No products found, try again by changing the filters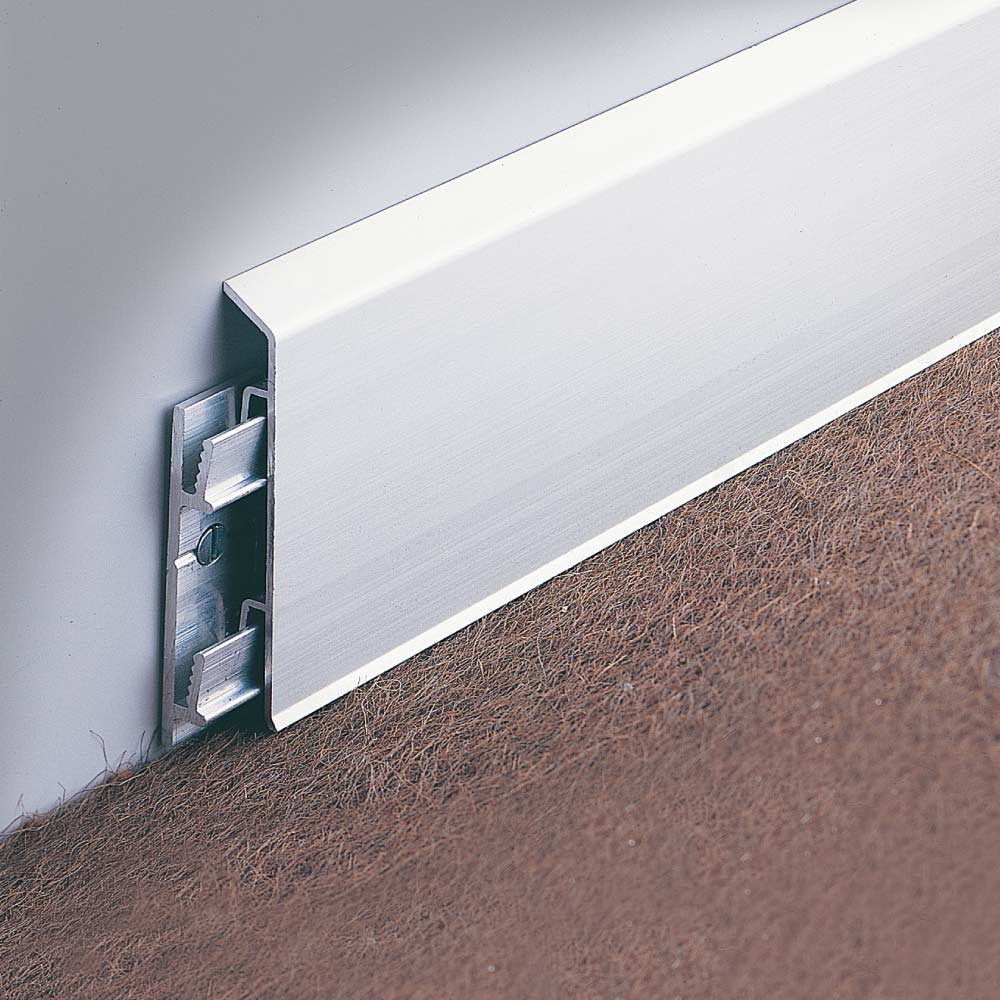 BI interlocking aluminium SKIRTING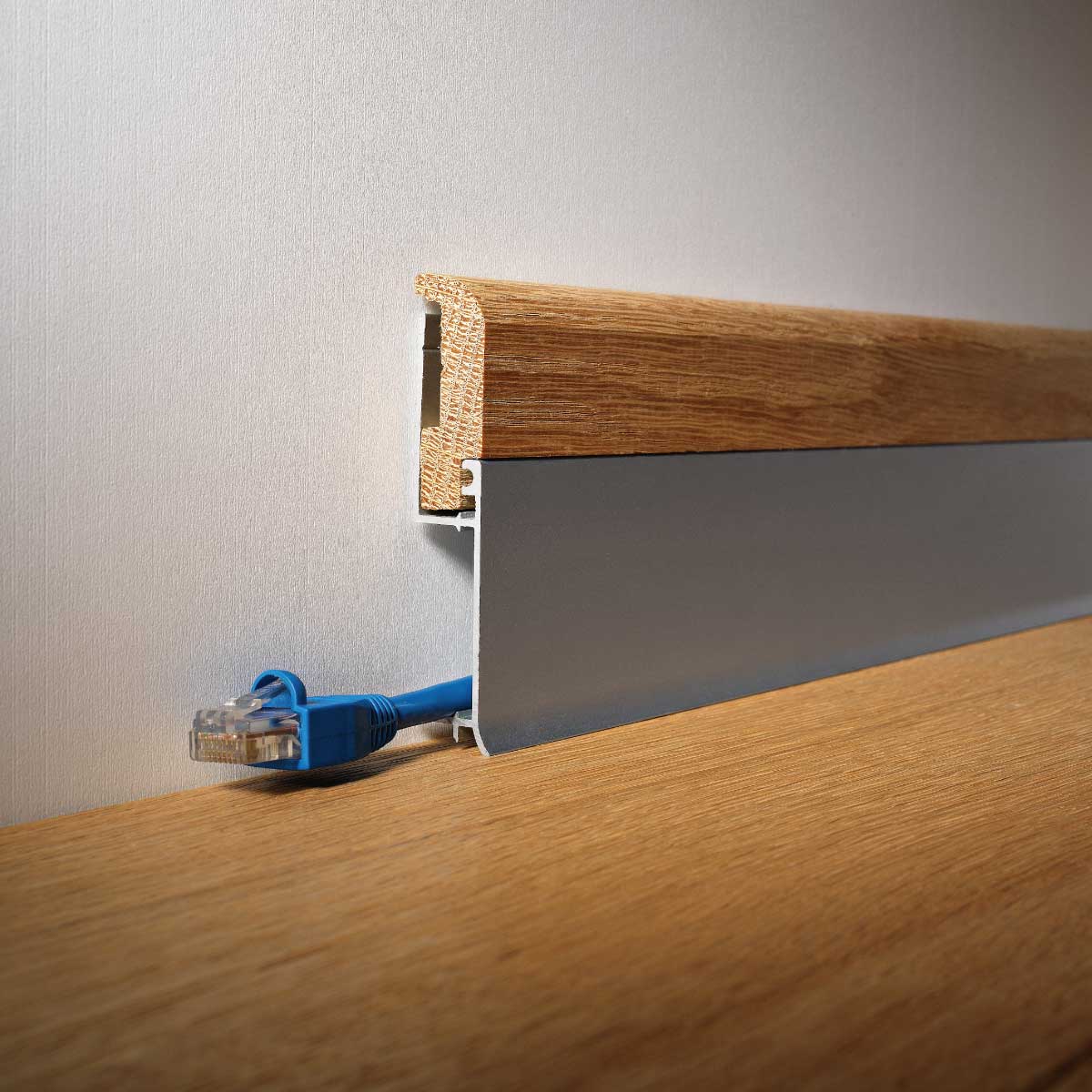 SKIRTING BIB basic element of the aluminium skirting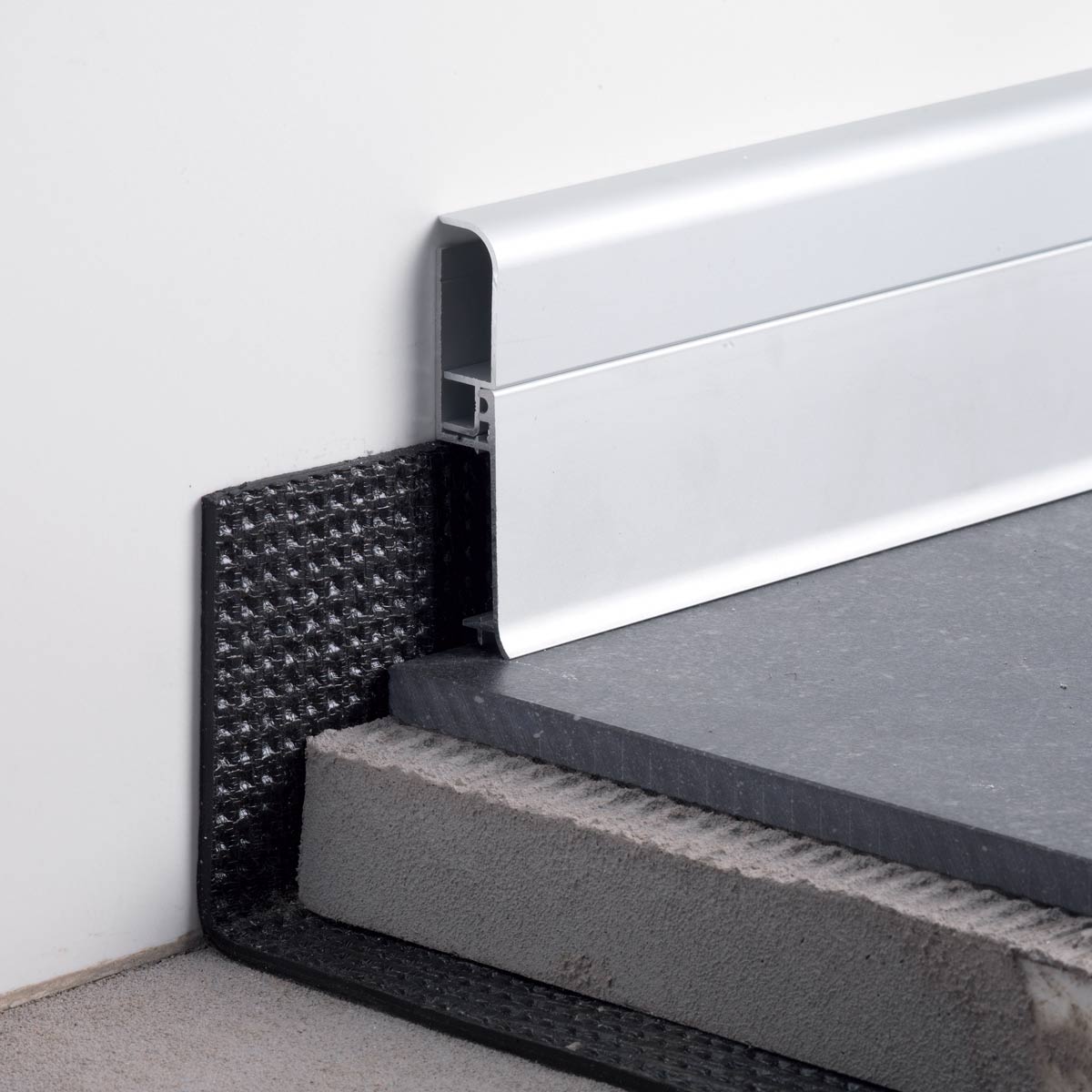 BIM SKIRTING for outdoor floors
When it is useful to use baseboards
During the renovation of a house it is not uncommon for the need to have to make traces on the wall for the passage of cables. To remedy these invasive interventions, you can opt for the use of skirting boards, cable glands or cable guides, a cheaper and faster solution. We have different proposals, depending on the taste, needs and dimensions of the quarry. You can choose between wood and aluminum finishes. The BIB skirting profile consists of two separate elements with the possibility of creating color and / or material contrasts. The BIM skirting board is suitable for outdoor use, covering the sheath of the floor turned up on the wall and giving the possibility of passing cables, hiding them from view.