Baseboard for exteriors
The exteriors of a house deserve the same care and attention to detail as the interior. For this we have created a skirting board dedicated to the outdoor area.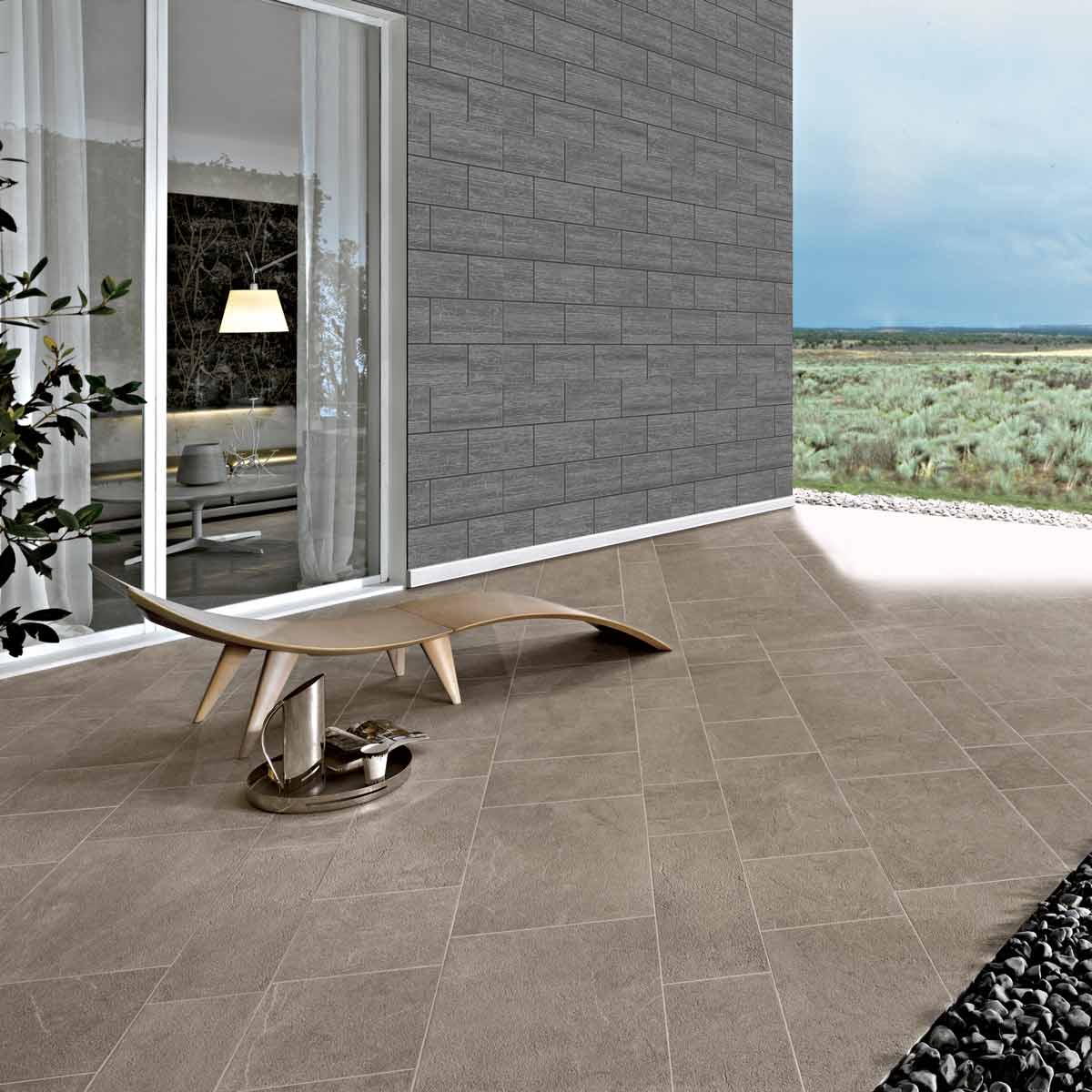 No products found, try again by changing the filters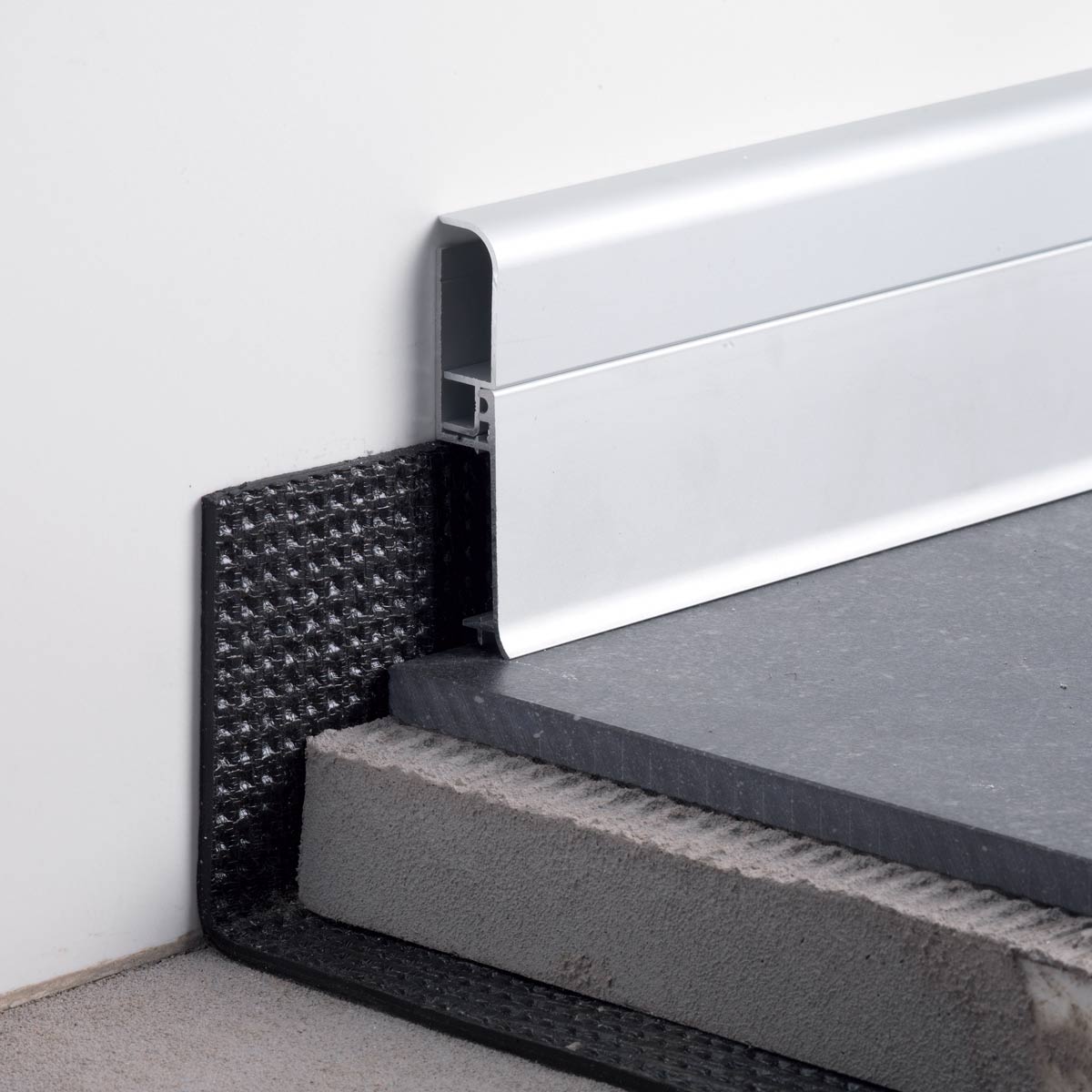 BIM SKIRTING for outdoor floors
The metal skirting board for outdoor use with multiple functions
In correspondence with the tiled floors outdoors, a waterproofing membrane is applied above the screed. This is turned up on the walls to ensure protection from water and humidity. In order to hide and protect this section of wall in which the sheath protrudes, you can use the BIM skirting board, which in addition to performing multiple technical functions, finishes the environment in a clean, orderly and long-lasting way. The profile is made up of 2 pieces: the silver aluminum base which matches the sheath and the aluminum top, but with the possibility of choosing it in silver or micaceous. The upper part of the baseboard is made with a cavity to allow the passage of cables.