Drip profiles for balconies
To better protect a terrace from water infiltration it is essential to use the drip profiles, created to replace the marble thresholds and the "L" ceramic elements. We offer various shapes, materials and surface finishes, complete with external fittings and joints.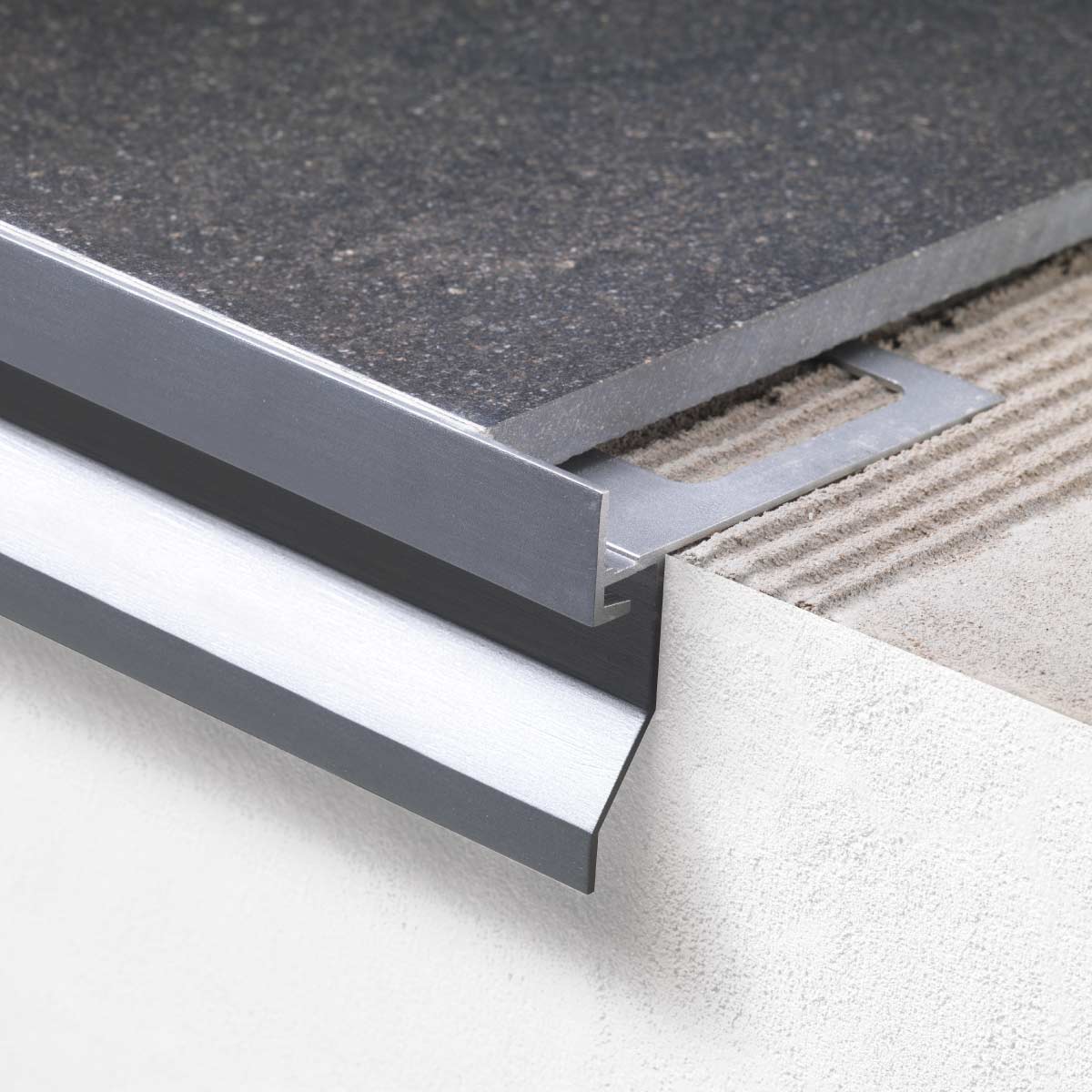 Installing a drainer in a terrace is fundamental, we understand the reason
As is well known, all the external areas of a building are subject to bad weather, which means they can degrade over time. The worst enemy of structures is water. In the design of a balcony or terrace it is therefore important to take into consideration all those components that can guarantee complete protection from water infiltration into the structure to prevent it from being damaged. The most damaged part is the front part of the terrace. So, in addition to waterproofing with the traditional roof membrane and possibly the drainage made with Draintec membranes, it is also necessary to evaluate the installation of drainage profiles that favor the flow of water outwards, avoiding the possibility that the water penetrates under the tile and goes to ruin structure. We offer a wide range of drip products, from the simplest such as the Border BBS-BCS to the more particular ones such as the Border BBO-BCO which has holes to facilitate further flow of water out of the structure, designed to those geographical areas where rain and snow are abundant.
How to choose the drip profiles for balconies
Today the minimalist taste does not only concern the furniture of the building, but also the exterior of the house. More and more houses are built with slightly protruding parts, this where the climatic conditions of the geographical area allow it, both for a question of energy saving, but also for a question of propensity for the essentials. Our team has decided to create profiles that perform the function of drips, but with smaller dimensions. Let's talk for example about the Border BBR profile made of aluminum and available in various colors.