Profiles for led on stairs
Light is an important component of a building's interior design. Today, light is incorporated in various products, including stair nosing profiles, to create aesthetic and functional lighting effects.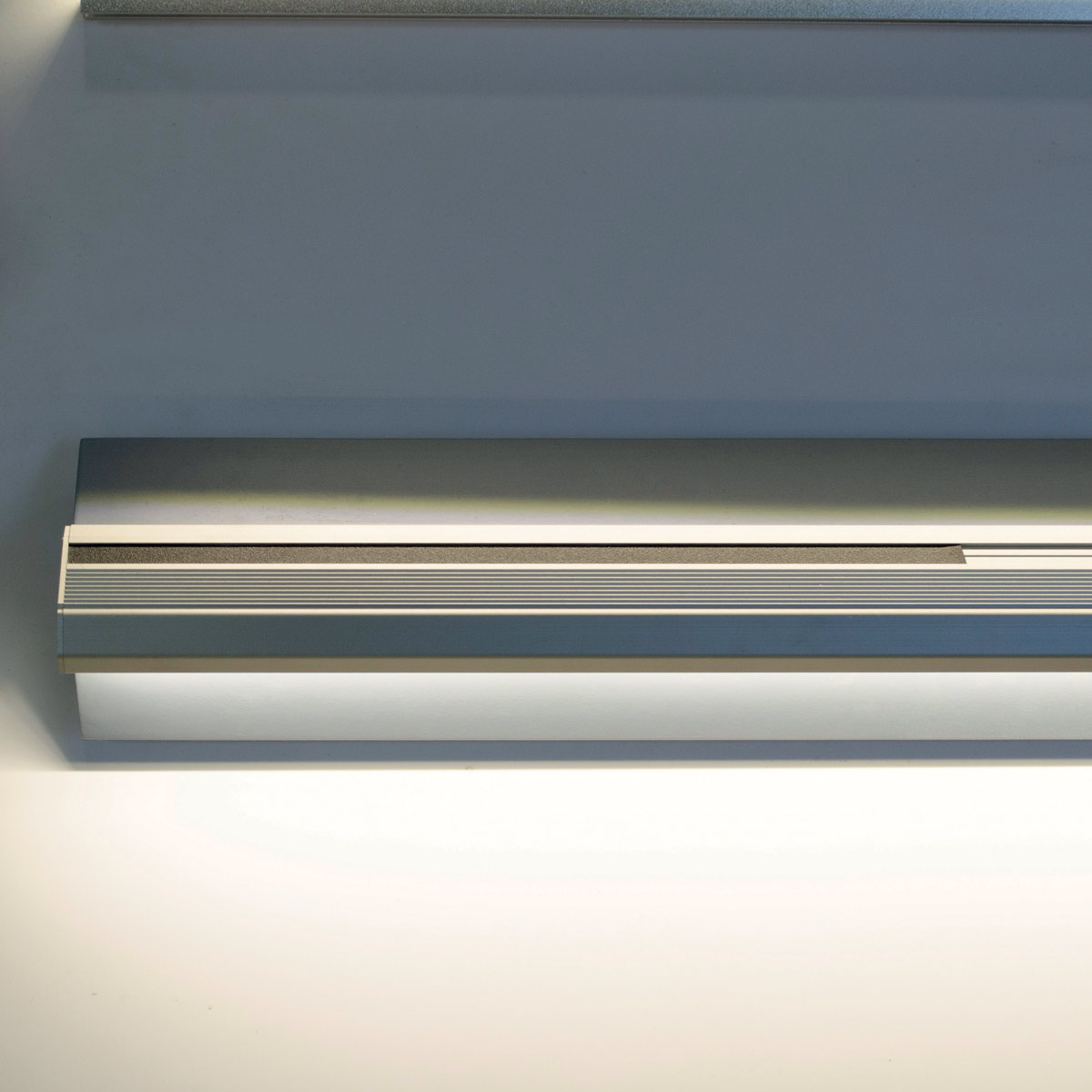 No products found, try again by changing the filters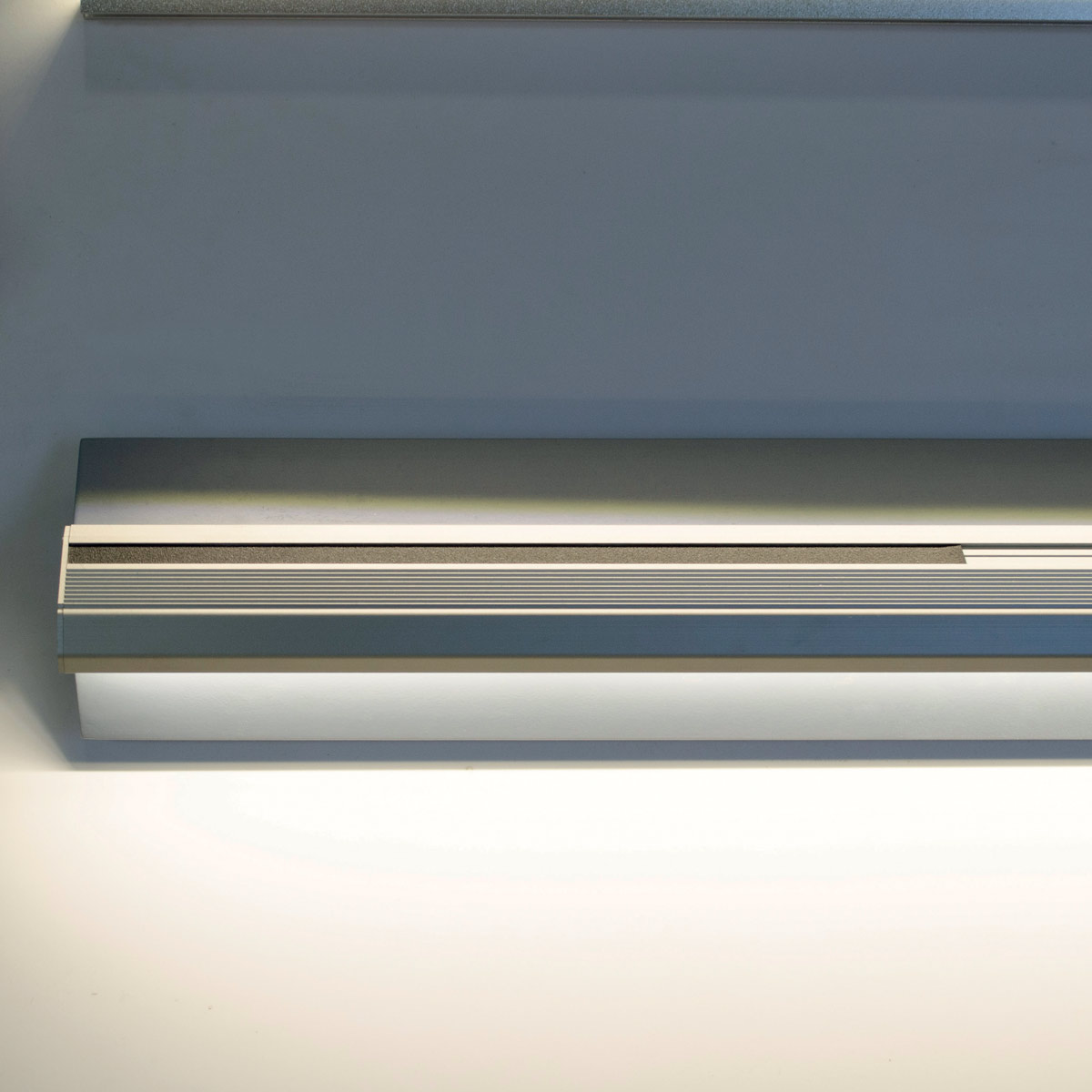 LES stair nosing with anti-slip knurled led
Giving light to a staircase with elegance and design
A stair nosing profile combined with LED lighting is not only aesthetically pleasing, it's also functional. In addition to protecting the edge of the step, it also lights the staircase, making it safe for the pedestrians who use it. Our LES profile provides several characteristics: a non-slip surface, edge protection, step signage and an elegant finish, all for a truly complete profile realized in anodized aluminum.