Thin profiles for stairs
Thin stair cladding requires finishing profiles suitable for low thicknesses. They are generally produced in aluminum in reduced dimensions in order to hide the junction between the riser and the tread and to protect the edge of the step.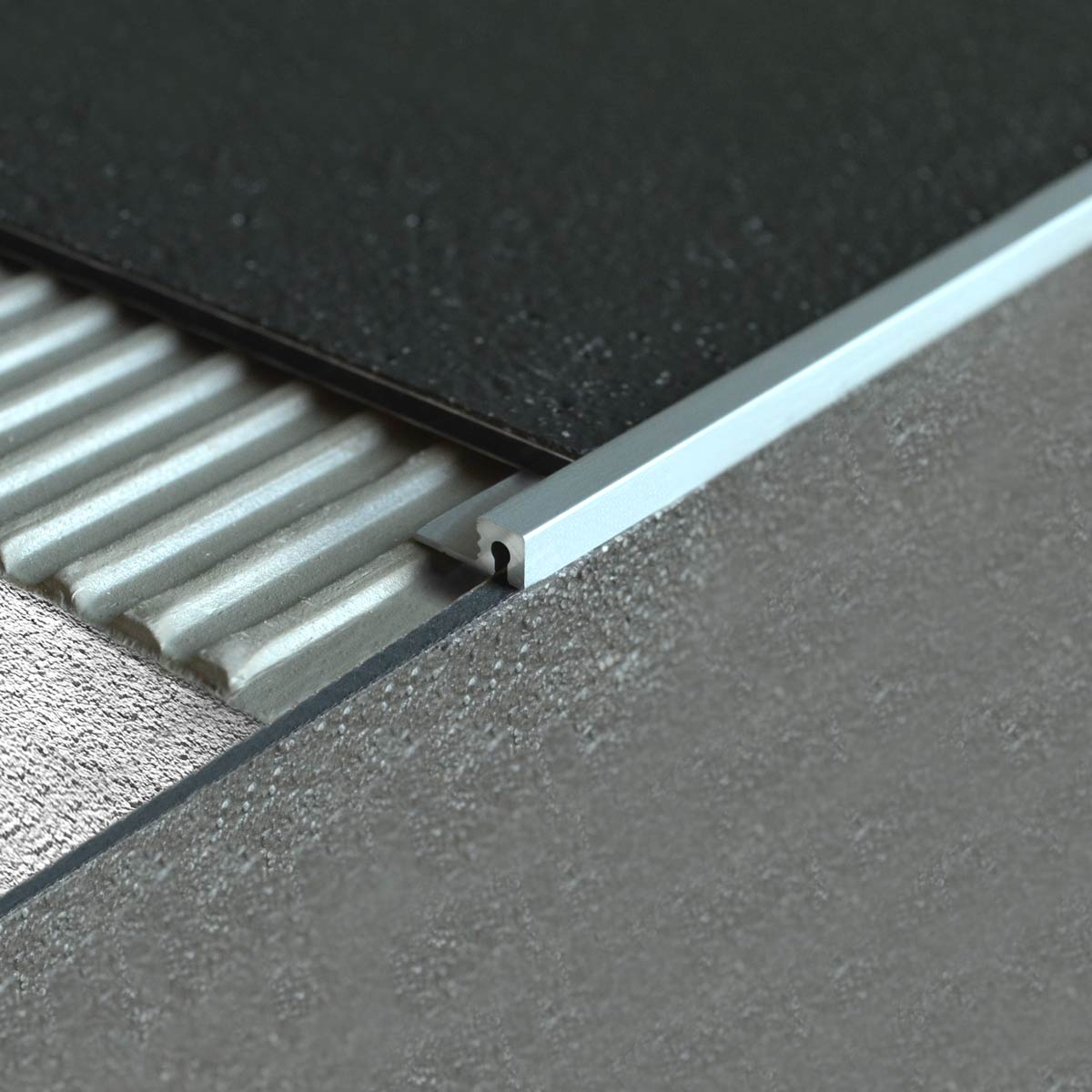 Finishes for LVT stairs
For those who want to renovate the floor without having to spend too much, whether it is a public or private environment, the ideal choice is that of LVT cladding. These are thin floors, from 1/8" to 1/4" (3 to 6 mm), made of vinyl. They can be installed on an existing floor without the need to demolish and thus saving time and money, as well as the inconvenience of having an upside down house. If in addition to the floor, stairs are involved in the renovation, then it will be necessary to think in advance of the finishing profiles. We, in addition to the profiles for floors, also have a variety of products to better finish the stairs covered in LVT. Stairtec FVT is ideal for thicknesses of 1/8" (3 mm), while Stairtec SVT for 3/16" (5 mm) coatings.
Solutions for other low thickness floors
The thin floors you find on the market are today different. Let us list some of them: - Resin - Linoleum - Porcelain stoneware - Mosaic - Cement - Stone When covered with one of the above products, it is a staircase then it will be necessary to select the suitable profiles to best finish each step, protecting its edge. The Stairtec SC is, for example, a profile for thicknesses of 3 mm, designed for linoleum floors, consisting of a tooth to protect the corner and containment of the tread covering and a vertical flap to protect the riser. Another interesting profile is the 4.5 mm Stairtec FO, also equipped with closing caps, with an additional function, that of anti-slip, in addition to those of the finish and protection.