Corner and corner protectors
Profiles designed to protect the step tread and riser edges from impact and mechanical stress.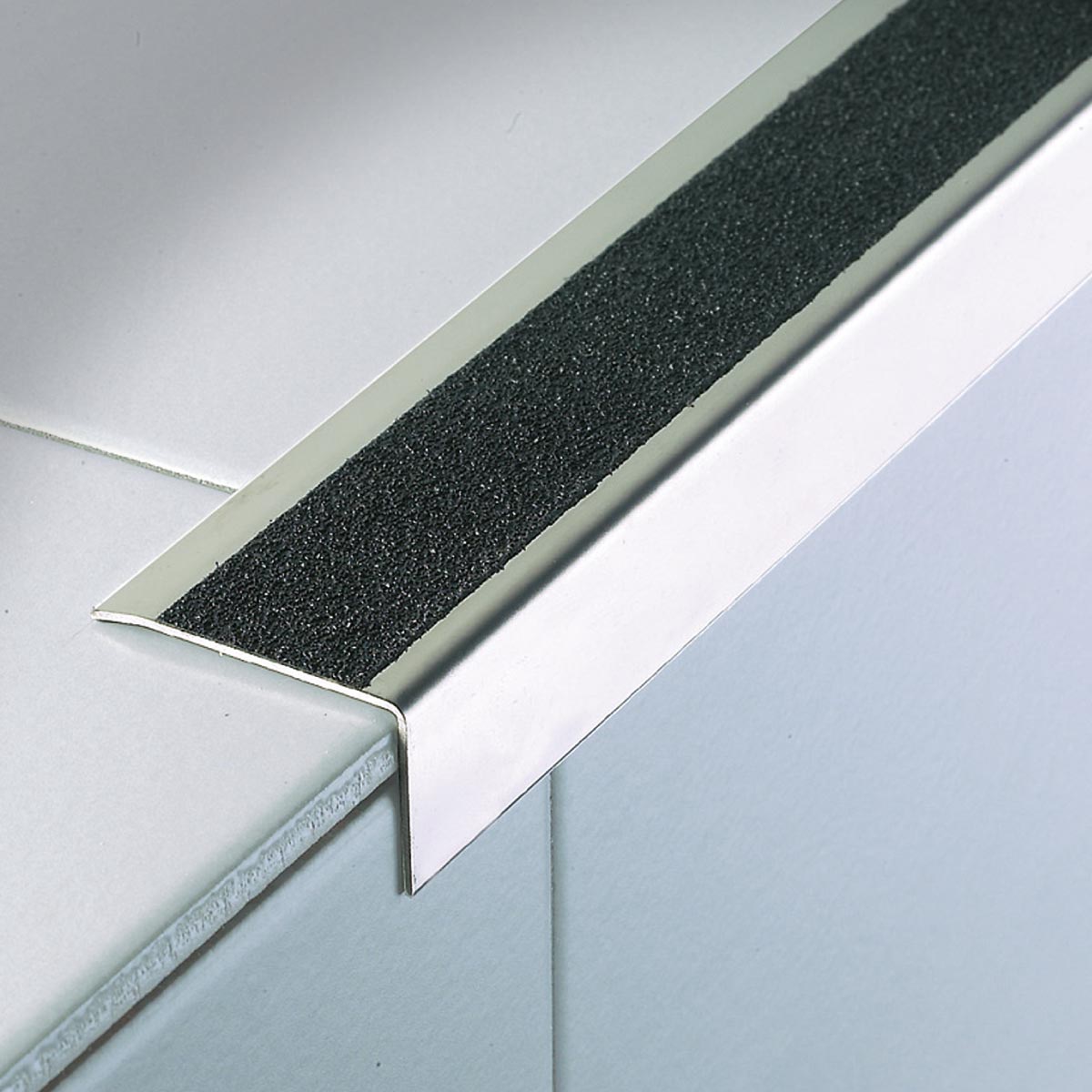 No products found, try again by changing the filters
STAIRTEC SVT stair nosing trims with modern look
Stair protection profiles for every need
Stair nosing profiles serve the purpose of hiding the gap that exists between the riser and tread of the step. The stair edge and corner profiles are realized with a protruding vertical flap that protects the part of the riser most subject to impact. The range available is vast – we offer profiles which can be installed during the construction of the staircase and become part of the step itself due to a perforated flap that is inserted and adhered under the tread of the stair. Profiles which can be installed after the stair is already built are also available, such as the Stairtec SE. The profiles offer non-slip properties due to the rubber insert of the Stairtec SM, the carborundum insert of the Stairtec SI, or the grooved surface of the Stairtec AE.