Thin profiles for walls
Profiles conceived to perfectly match thin wall coverings, such as LVT, resin, thin porcelain tile and mosaic. The range is rich with shapes, sizes, finishes and colors to satisfy the client's every need.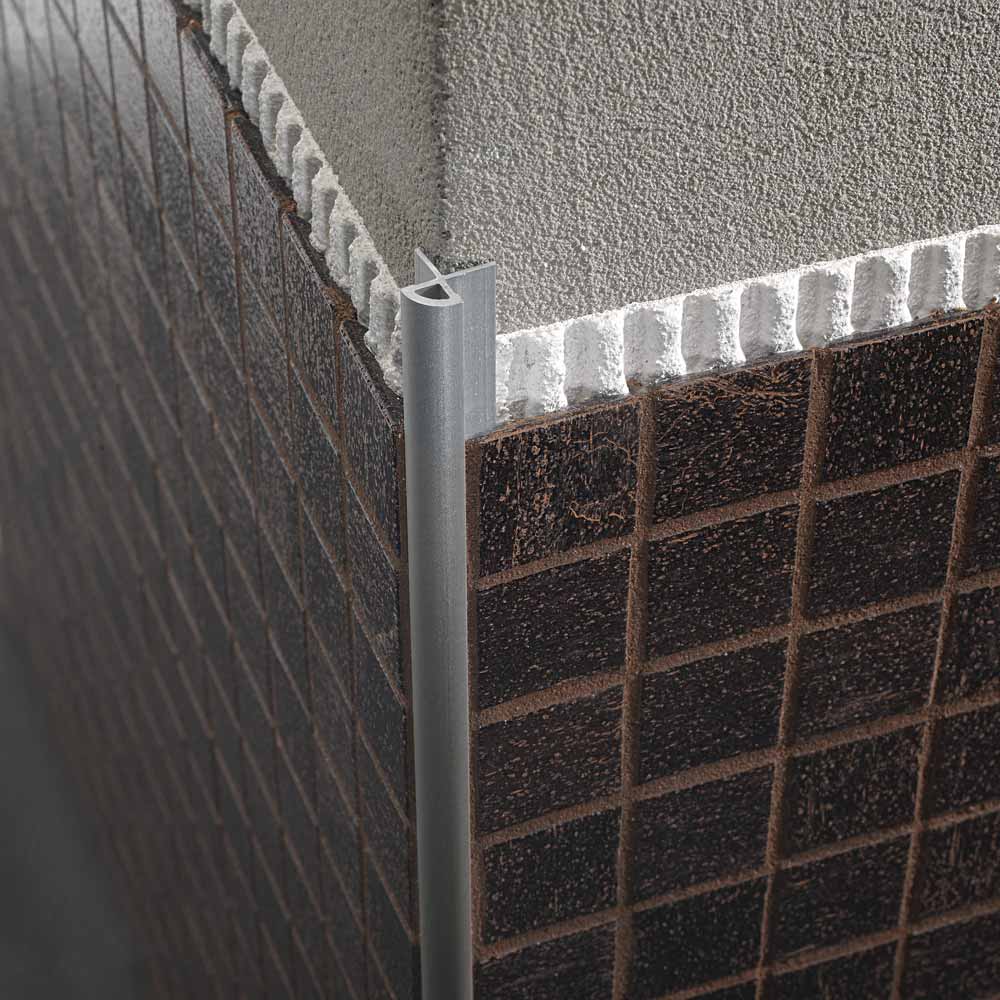 Profile for thin tile
In today's market, there is a vast choice of thin wall coverings available, suitable for both new construction and renovations. Thin wall coverings provide a big advantage for renovations, in that they can be applied without having to demolish the old, saving time and money. Sailing the wave of this new trend, we have created thin profiles to be installed with thin wall coverings. It goes without saying that our thin profiles provide the same reliable quality which characterizes our entire product range: they are produced in aluminum with various surface finishes. For the wall to floor joint in bathroom mosaics, instead of applying a bead of silicone, use a thin profile like Mosaictec CRM (link) or the Battiscopa BT (link) which bring elegance and cleanliness to your projects.