How to create perfect floating floors quickly and perfectly with just a few components
THE INDUSTRY'S MOST ADVANCED
INSTALLATION SYSTEM FOR RAISED
EXTERNAL FLOORS

3 basic elements and 3 accessories assembled together. UPTEC is the Profilitec patented, fast and flexible complete solution for the realization of outdoor floating raised floors, in ceramic or wood, of any height.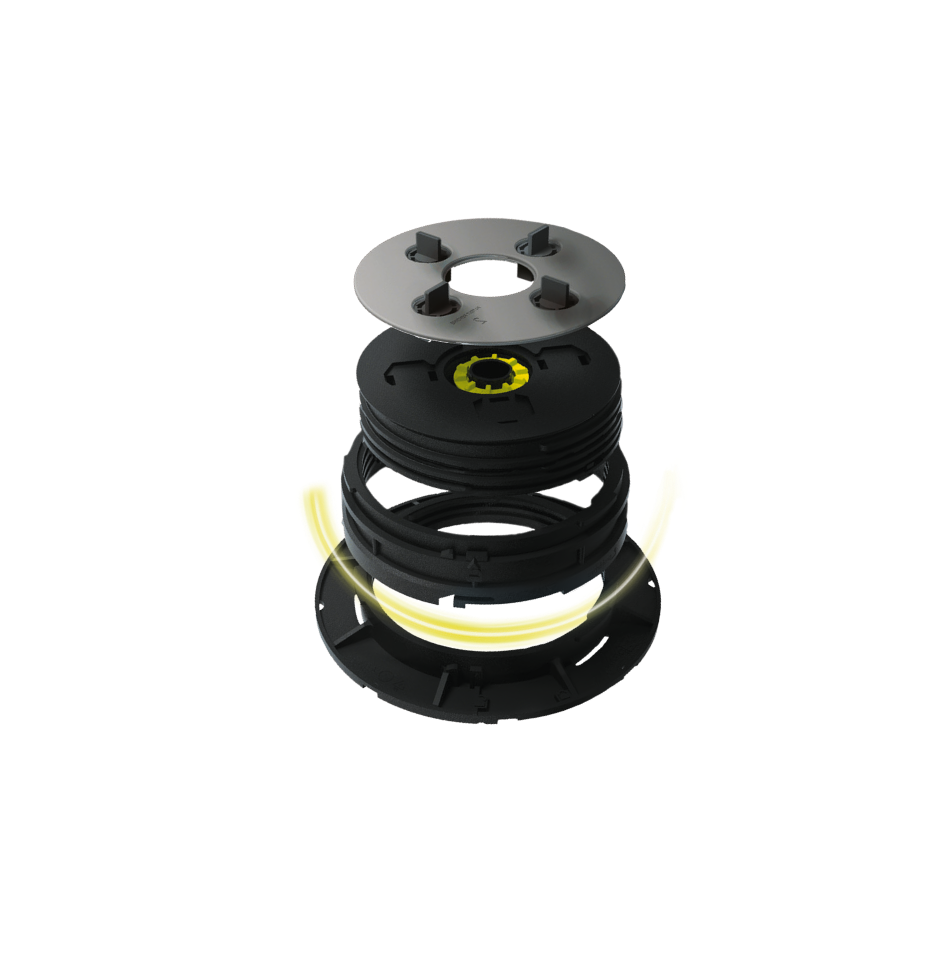 Which is
WHAT TYPES OF RAISED FLOORS
CAN YOU CREATE WITH UPTEC?

TO REALIZE RAISED FLOORS ON DISCONNECTED OR SLANTED SURFACES

LAYING OF 2 CM CERAMIC TILES AND FLOORS ON A PATIO OR TERRACE

FOR FLOATING FLOORS THAT HIDE PLANTS AND PIPES AND REMAIN INSPECTIONABLE

FOR RAISED WOOD FLOORS
FOR FLOORS ON WHICH WATER FLOWS

FOR FLOORS THAT ARE HIGH - LOAD BREAKING
Additional accessories

FOR DIFFERENT TYPES OF FLOORS



Why use Uptec?
Substantially reduce inventory required
Add or remove the Supar ring to increase or decrease height
Max load up to 14 KN
Self-levelling head to adjust for a slope
Simple mechanism for switching from fixed to self levelling head
Interchangeable tabs for standard installation, wooden beam or aluminium joist
TABS REDUCTION WITH NOISE RUBBER
Do you want more technical details ? Would you like to receive technical data sheets
and certificates?
Ask our technical team
Request technical info
Would you like to know more about the Uptec system?
Do you want to receive a sample?

LEAVE YOUR CONTACT DETAILS AND WE WILL CONTACT YOU WITHIN 24 HOURS