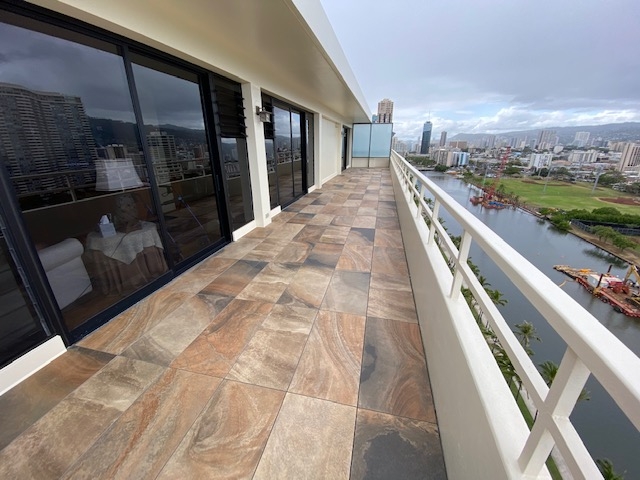 Category
Residential complex
Category
Residential complex
Renovation of terraces at Ala Wai Towers Penthouse, Hawaii, with Uptec
We are in Waikiki, a neighborhood in the capital of the Hawaiian islands, Honolulu.
The most famous beach is Waikiki Beach, visited by surfers and tourists from all over the world. The neighborhood stretches from Ala Wai Canal, located in the northwest, to Diamond Head volcano in the east.
Along the canal there are numerous buildings and hotels, including the Ala Wai Towers Penthouse. The terraces of both towers were renovated with the Uptec laying system and SUPT, the low height support. Once the existing floor was dismantled, the subfloor was redone and waterproofed with a sheathing. Following the slope of the terrace, and consequently according to the desired height, Uptec SUPAL (heights from 28 to 43mm) and for lower heights Uptec ground SUPT (heights from 10 to 15mm) were used.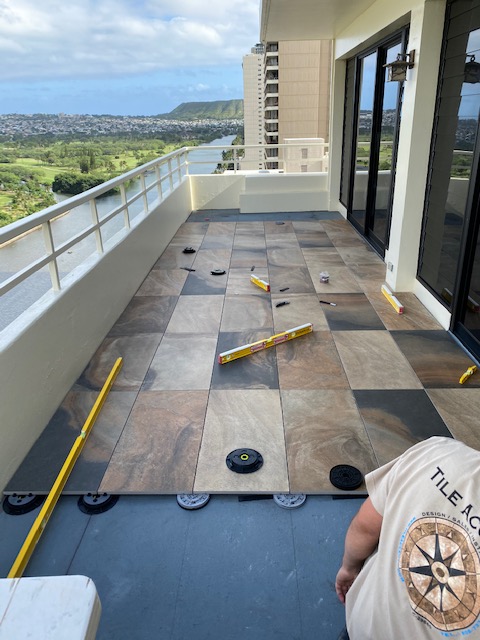 We hear back from the client and the area team.
"What was the reason behind the choice of Uptec?"
"We had used your product before and liked it very much. We also chose you for this project because of your service and help in determining the layout and calculating quantities."
We interviewed the installation team and asked them if they had ever laid our supports.
"Yes, we had already used them in a previous residential project for exterior terrace resurfacing."
"What results have been achieved using Uptec?"
"We achieved a good result and the property owners were also satisfied. We encountered no problems during the installation. With this second project, we went much faster than the first one, getting familiar with the product."
Tiles of size 45x90cm were laid, totaling approximately 84m2 per housing unit.