LEVELTEC RP Transition trims to be used after flooring installation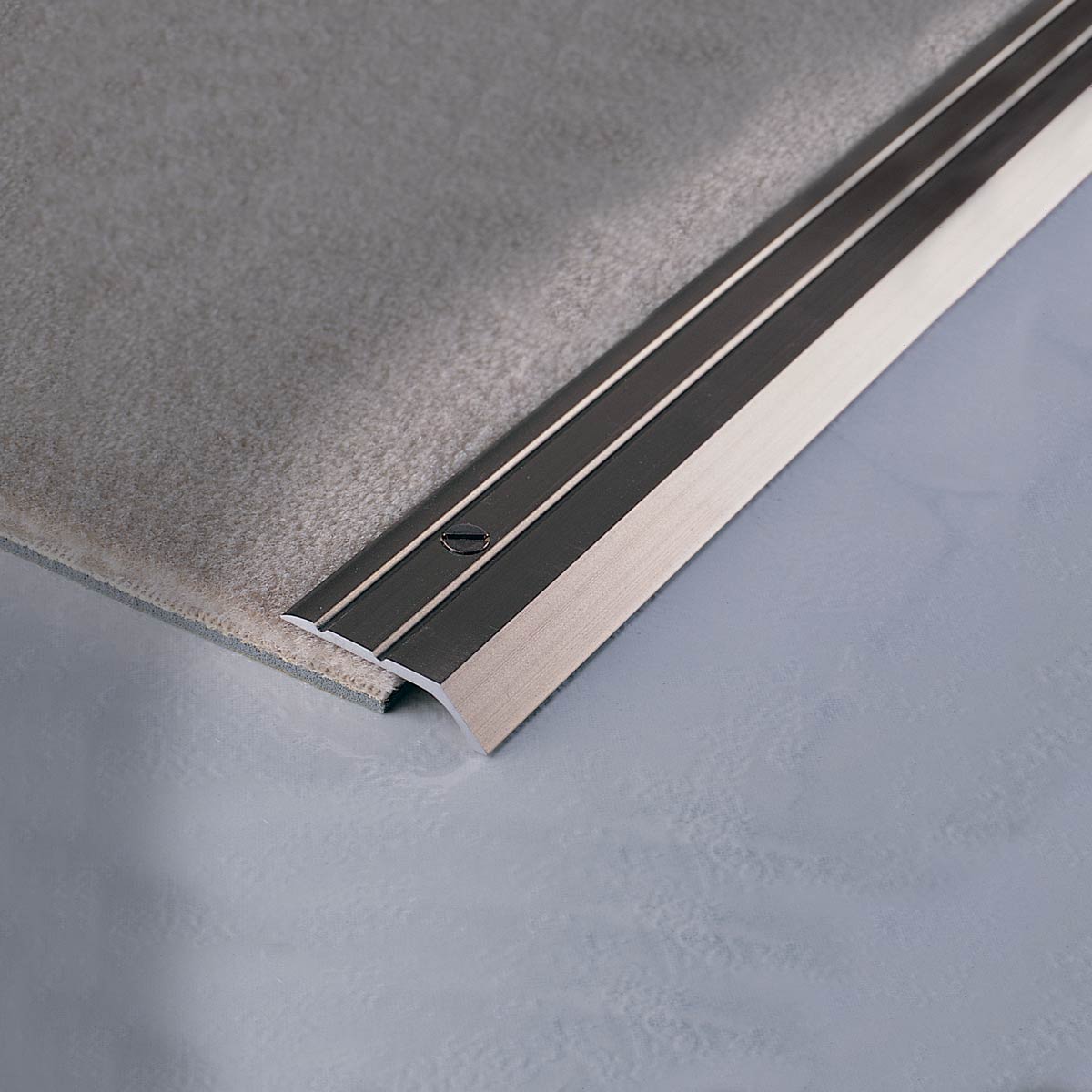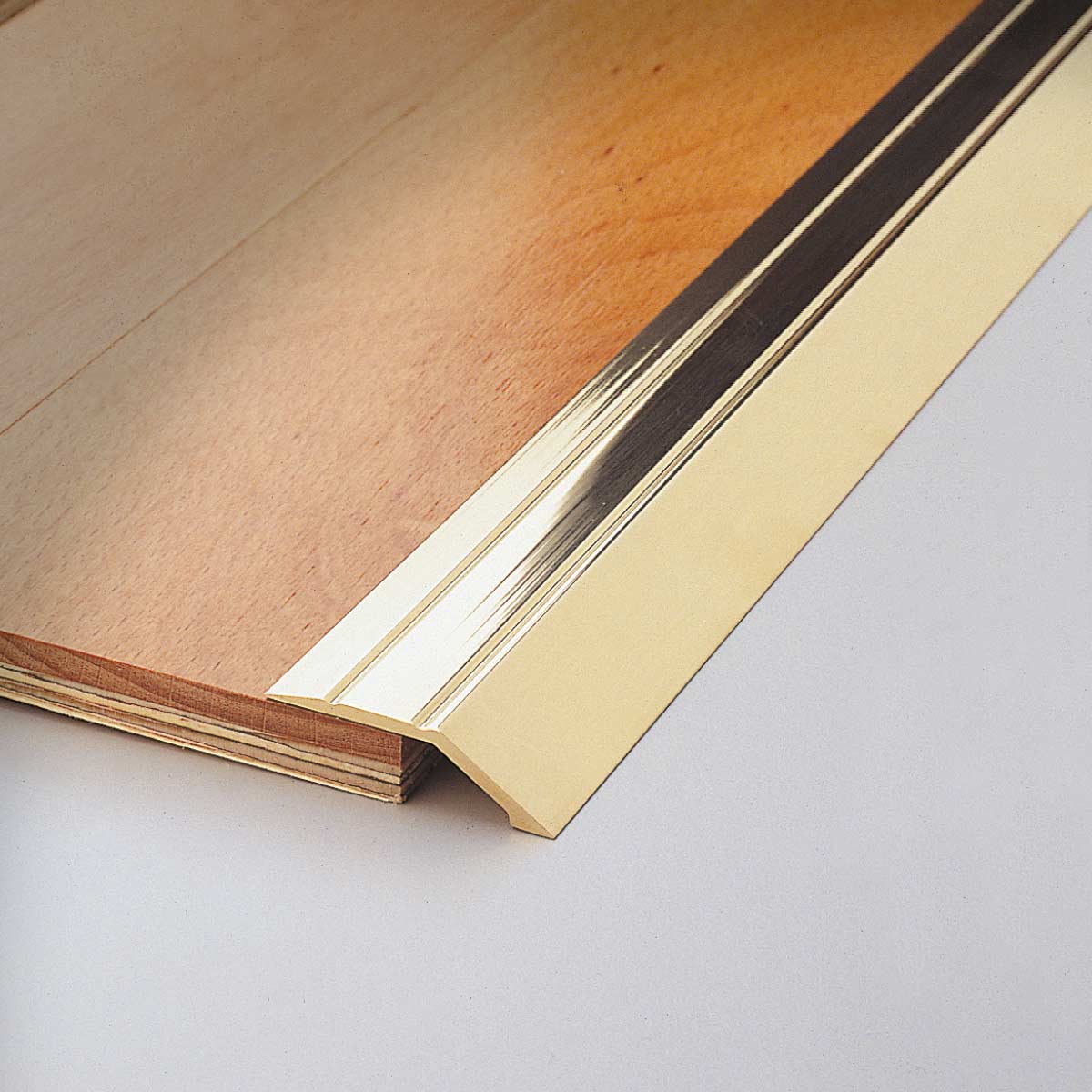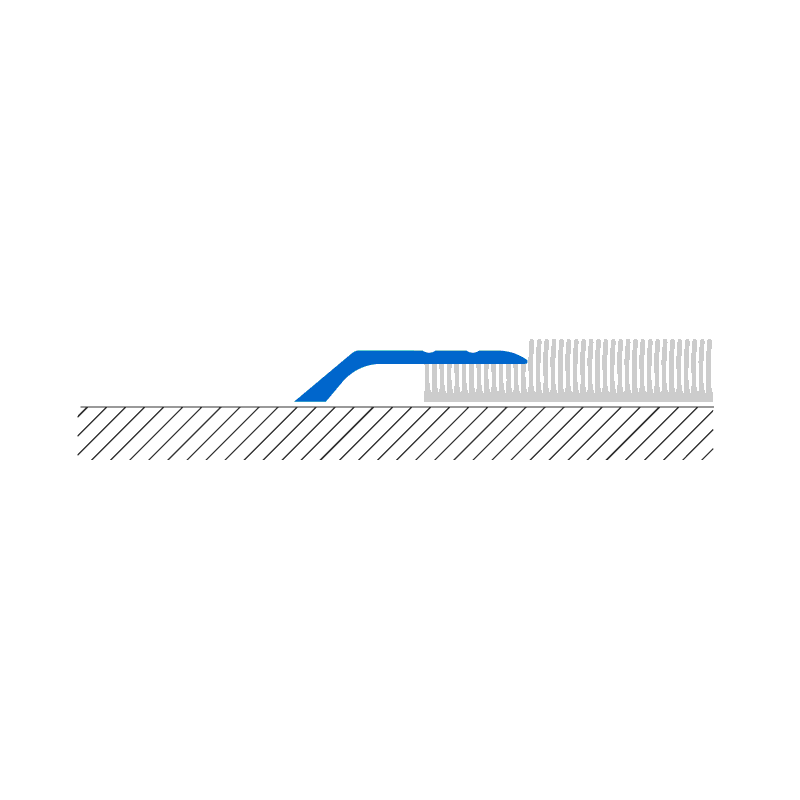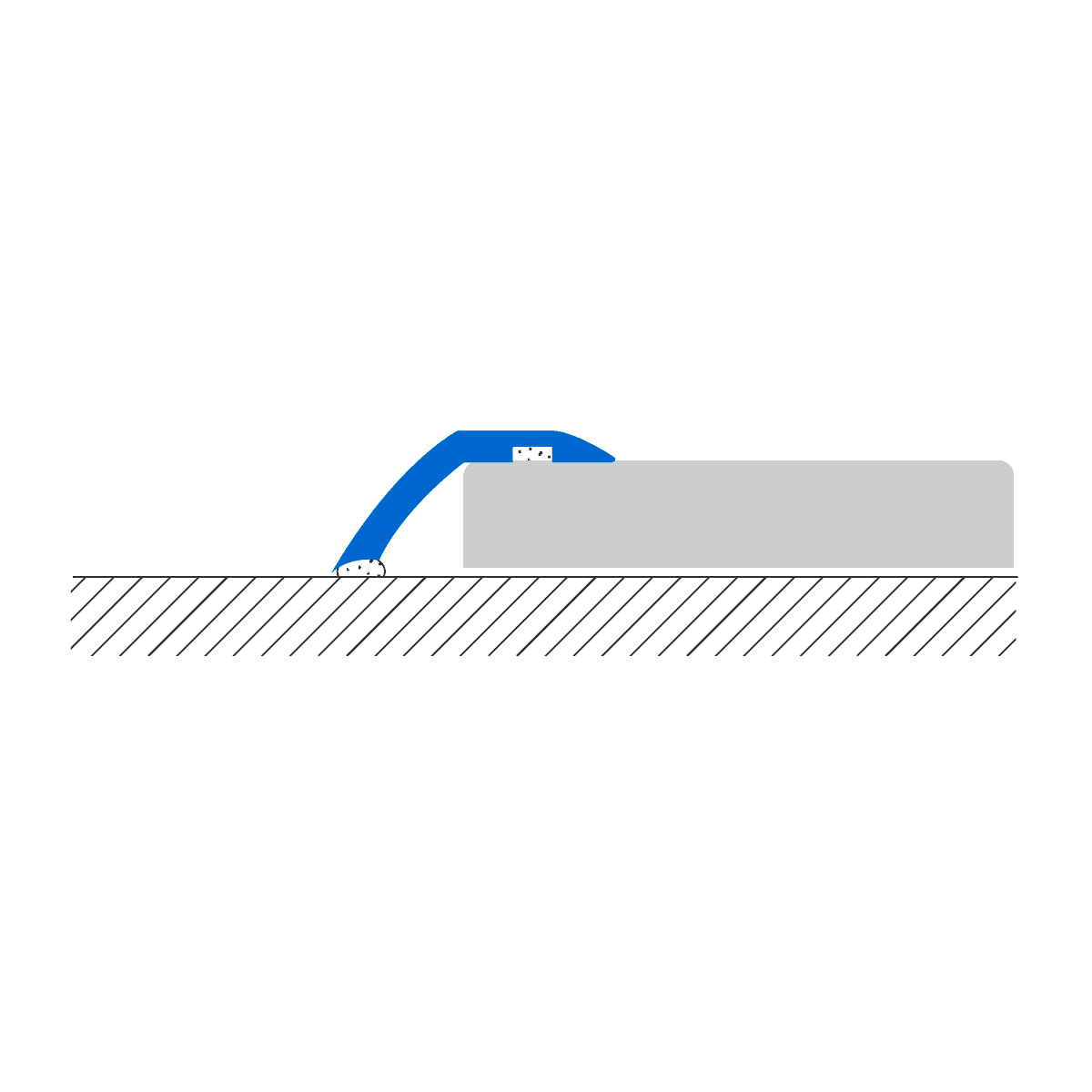 LEVELTEC RP Transition trims to be used after flooring installation
TRIMTEC TR is a complete range of brass, aluminium and stainless steel trim profiles designed for fast and efficient installation of any flooring type, regardless of size and thickness. TRIMTEC TR is available in various heights from 2 to 30mm, matching different tile thicknesses. In the aluminium and brass versions, a dovetail groove maximizes the grout grip and edge protection for both vertical and horizontal tile laying. TRIMTEC TR profiles are conceived for tile laying, but can also be used with other types of flooring such as stone, wood and industrial resin floors. TRIMTEC TR profiles are mainly used as transition trims between two types of flooring (for example between tiling and moquetteing) and as expansion joints when two lengths are laid side by side. They can also be used as trimming for ceramic skirtings and as edge protection for any floor thickness. In some cases the profiles may be used as entrance mat framing.
LEVELTEC RP: transition profile in different dimensions
Smooth and grooved LEVELTEC profiles in varying widths and heights transition floors of different elevations. Their sectional thickness makes them especially suitable for high traffic areas and the end detailing allows frictionless contact between the profile and floor.
LEVELTEC RP how to install
Installation of self-adhesive version: 1) Make sure the base is solid, flat, level, clean, and dry. 2) Cut the profile to the desired length and remove adhesive backing. 3) Press uniformly downwards on to the profile to apply. Do not hammer. Installation of pre-drilled version: 1) Cut the profile to the desired length and mark the position of the pre-drilled holes. 2) Fasten with flathead screws.
Leveltec RP-I in Stainless Steel AISI 304 - DIN 1.4301 Polished

This stainless steel profile ensures high resistance to wear and good resistance to weathering. Available in self-adhesive (OLA), drilled (OLF), and pre-drilled (OLN) versions.

RP-I

Stainless Steel 304

/ Polished

| BxH (mm) | Art. | Installazione |
| --- | --- | --- |
| 5 | RP 50 ILA | Self-Adhesive |
| 8 | RP 80 ILA | Self-Adhesive |
| 11 | RP 110 ILA | Self-Adhesive |
| 5 | RP 50 ILF | Drilled |
| 8 | RP 80 ILF | Drilled |
| 11 | RP 110 ILF | Drilled |

Leveltec RP-A in Anodized Aluminum

This profile is available in three finishes: silver (AS*), gold (AO*), bronze (AB*). Due to the chromatic variations available, it is especially suitable for residential use. Available in self-adhesive (A*A) and drilled (A*F) versions.

RP-A

Aluminum

/ Anodized

| BxH (mm) | Art. | Color | Installazione |
| --- | --- | --- | --- |
| 5 | RP 50 ASA | Silver | Self-Adhesive |
| 8 | RP 80 ASA | Silver | Self-Adhesive |
| 5 | RP 50 AOA | Gold | Self-Adhesive |
| 8 | RP 80 AOA | Gold | Self-Adhesive |
| 5 | RP 50 ABA | Bronze | Self-Adhesive |
| 8 | RP 80 ABA | Bronze | Self-Adhesive |
| 5 | RP 50 ASF | Silver | Drilled |
| 8 | RP 80 ASF | Silver | Drilled |
| 5 | RP 50 AOF | Gold | Drilled |
| 8 | RP 80 AOF | Gold | Drilled |
| 5 | RP 50 ABF | Bronze | Drilled |
| 8 | RP 80 ABF | Bronze | Drilled |

Leveltec RP-O in Polished Brass

This profile is available in different heights, suitable for edging most types of flooring.

Brass

/ Polished

| BxH (mm) | Art. | Installazione |
| --- | --- | --- |
| 4,5 | RP 50 OLA | Self-Adhesive |
| 8 | RP 80 OLA | Self-Adhesive |
| 10 | RP 100 OLA | Self-Adhesive |
| 12,5 | RP 125 OLA | Self-Adhesive |
| 4,5 | RP 50 OLF | Drilled |
| 8 | RP 80 OLF | Drilled |
| 10 | RP 100 OLF | Drilled |
| 12,5 | RP 125 OLF | Drilled |
Related products
Select items and add them to the quotation list
Select the models to get a free quote
Select the models to get a free quote
(Reset items)
Select the product to request a quote
| | Article | Material | Finishing | Color | Installazione | BxH (mm) |
| --- | --- | --- | --- | --- | --- | --- |
| | | | | | | |