ZEROTEC ZR Transition trims for floors with different heights and of different materials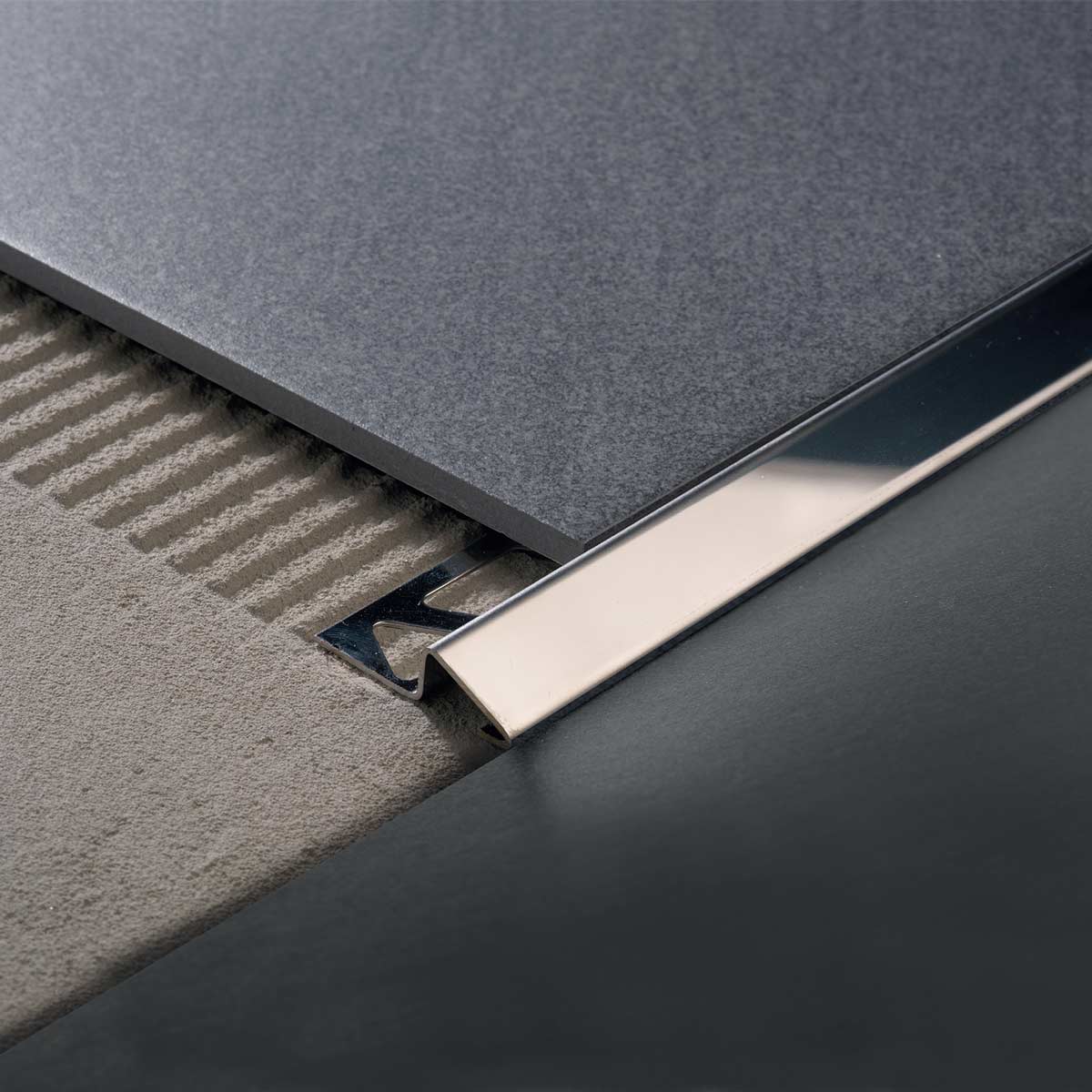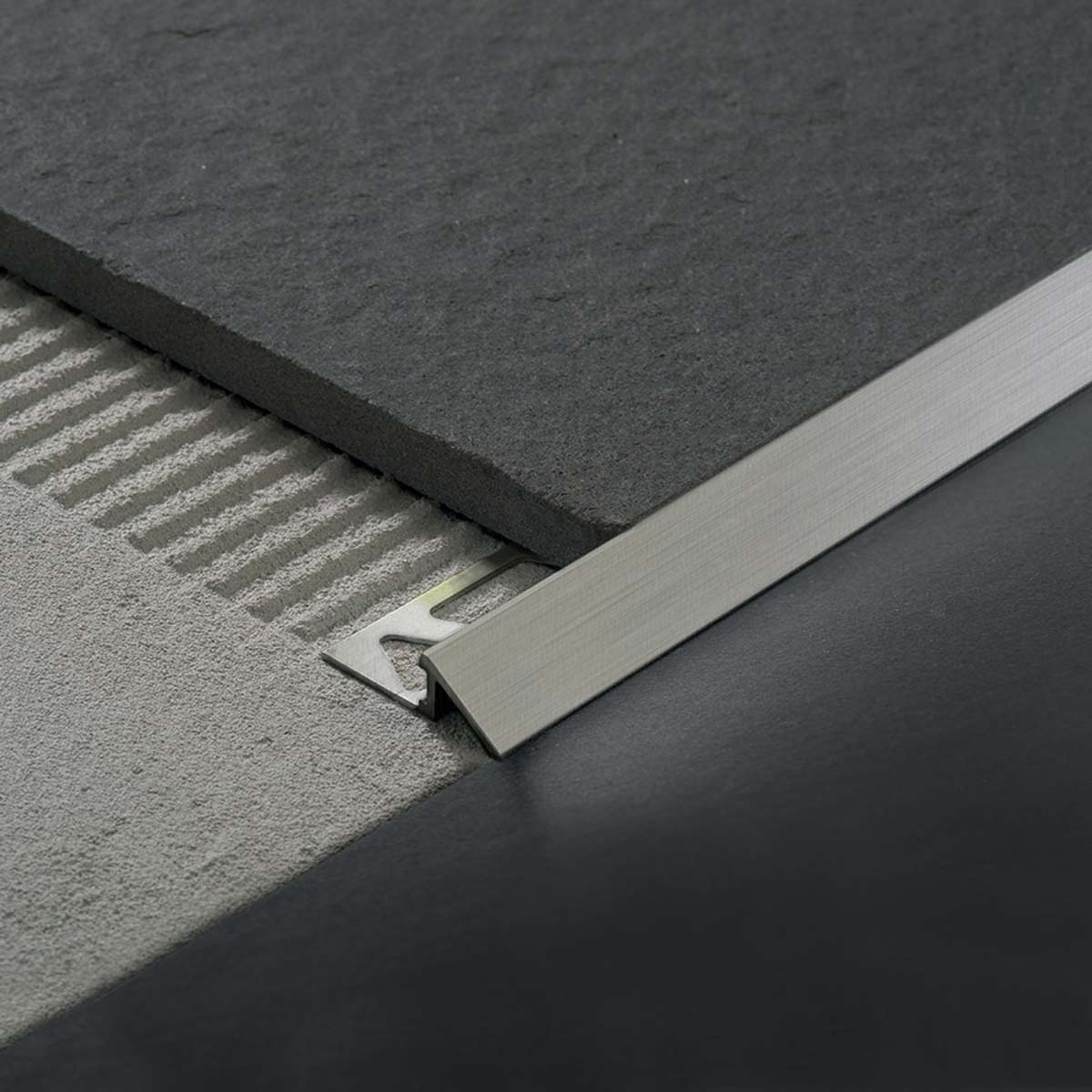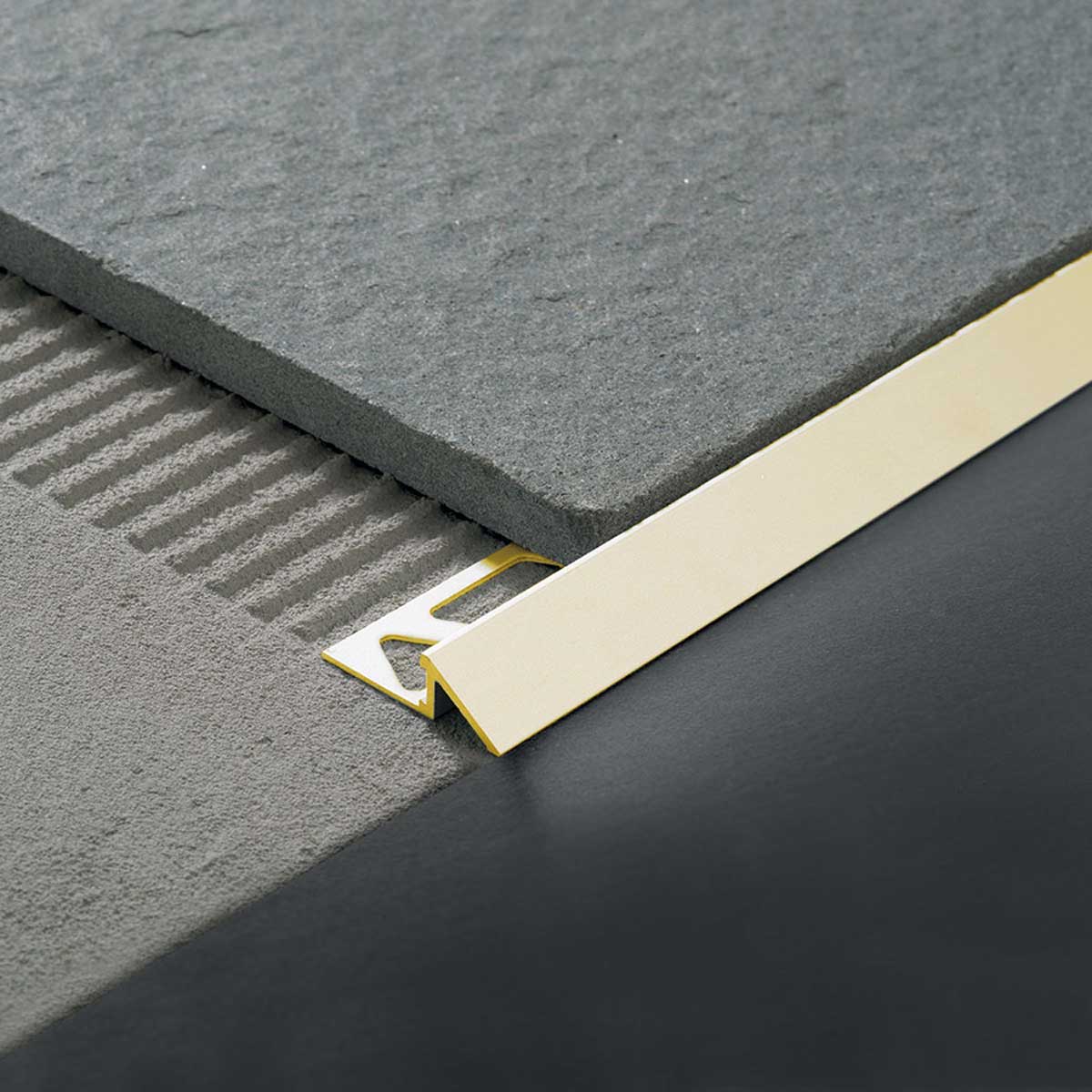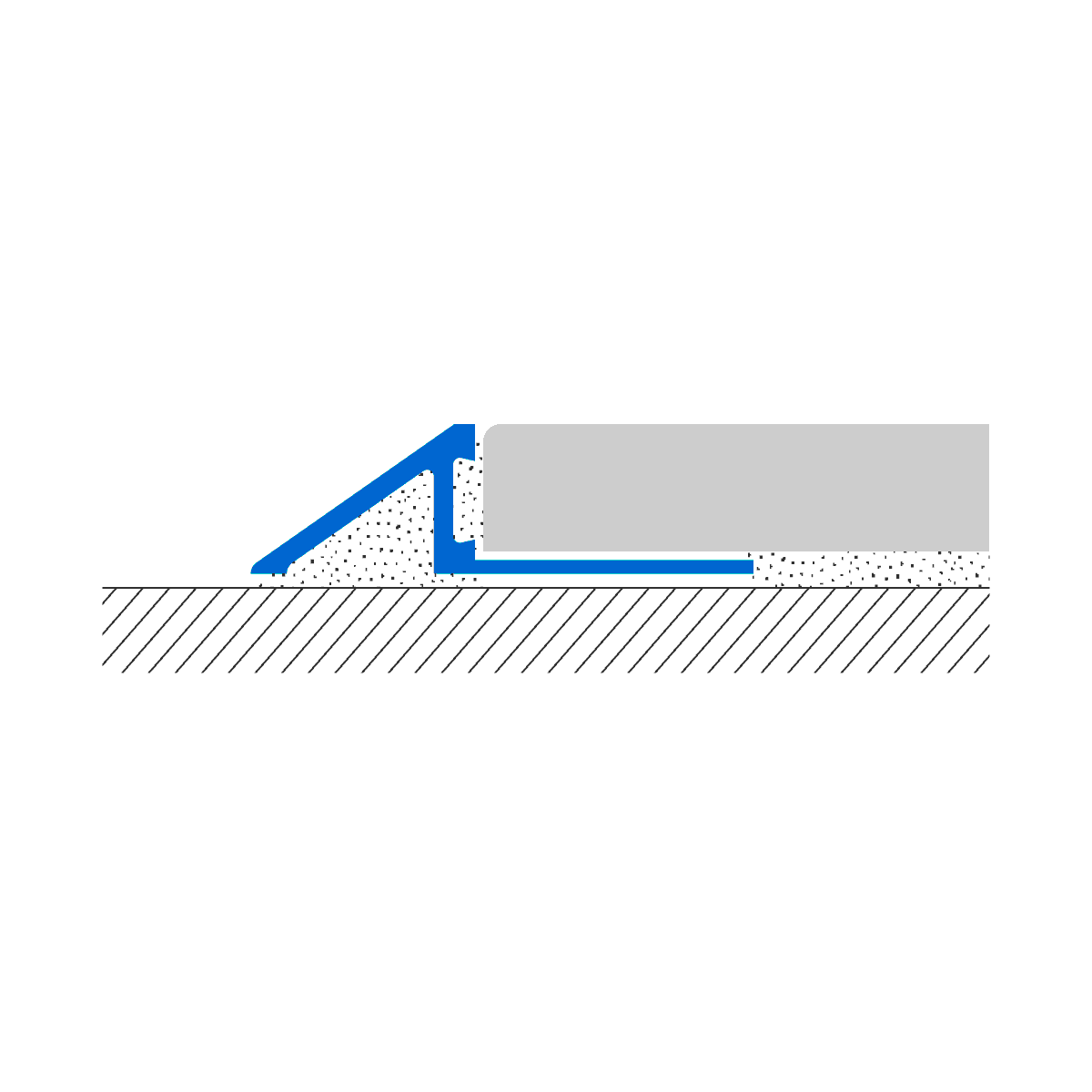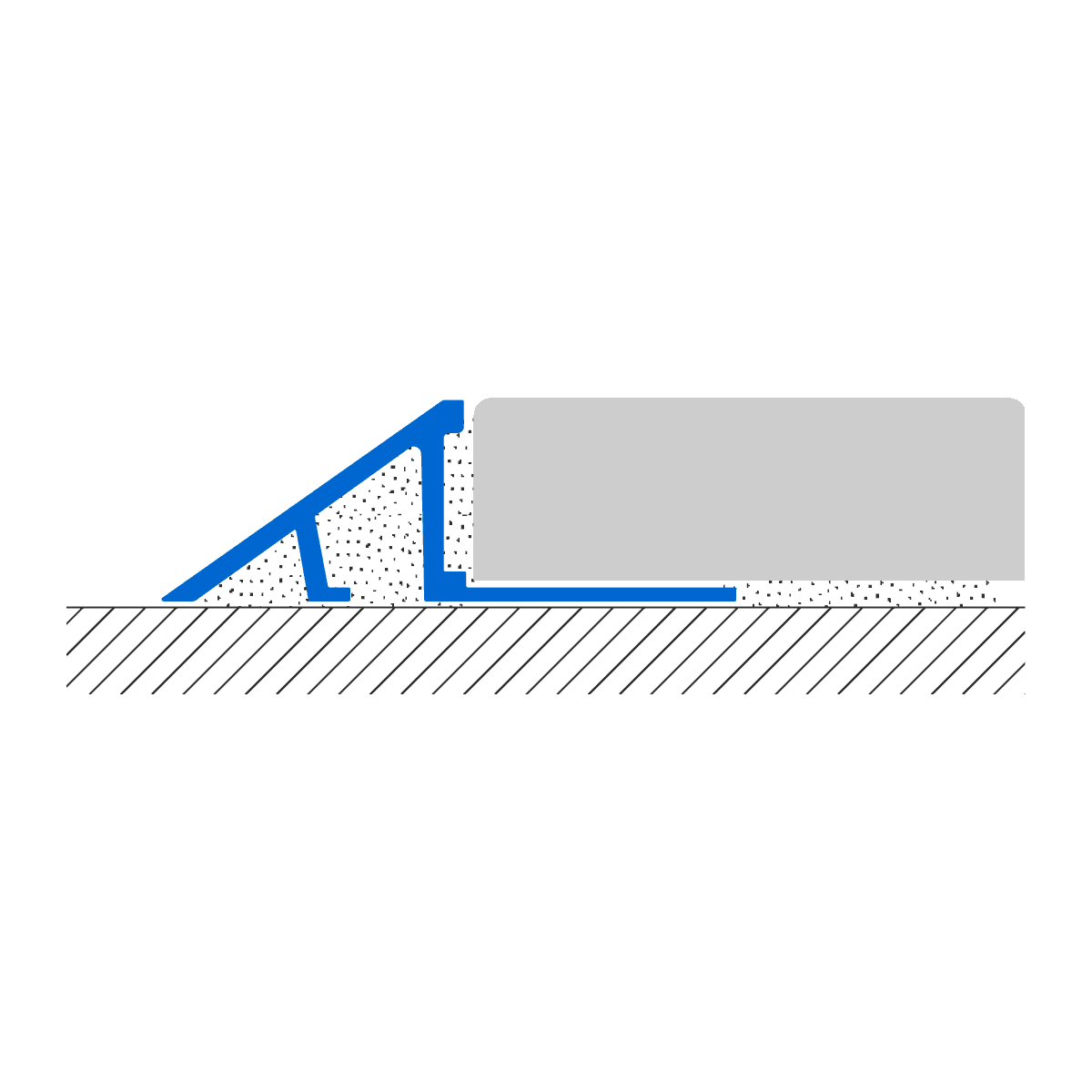 ZEROTEC ZR Transition trims for floors with different heights and of different materials
ZEROTEC ZR allows the installer to perfectly match different floor levels when laying ceramic tile or wood flooring over an existing floor. Because of the slope, ZEROTEC profiles are ideal in passage areas for hand trolley and cars, while providing edge protection resistant to vertical loads. The brass version is recommended for industrial applications in garages and shopping centers. Available in aluminium and brass with patented vertical dovetail anchoring.
ZEROTEC ZR Curveline: bendable version of the Zerotec
Some ZEROTEC ZR profiles are also available with a specially-cut flange that allows shaping for curved edges and inlays. To order: add the letter D to the product code.
This stainless steel profile ensures high resistance to most diluted chemicals found in laboratories and aggressive detergents present in food processing plants, commercial kitchens, slaughter houses, breweries, public toilets and hospitals.

Stainless Steel 304

/ Polished

| BxH (mm) | Art. |
| --- | --- |
| 15,5x8 | ZR 80 IL |
| 18,5x10 | ZR 100 IL |
| 19,5x12,5 | ZR 125 IL |
| 22,5x15 | ZR 150 IL |

Stainless Steel 304

/ Sanded

| BxH (mm) | Art. |
| --- | --- |
| 10 | ZR 100 IX |
Related products
Select items and add them to the quotation list
Select the models to get a free quote
Select the models to get a free quote
(Reset items)
Select the product to request a quote
| | Article | Material | Finishing | Color | Installazione | BxH (mm) |
| --- | --- | --- | --- | --- | --- | --- |
| | | | | | | |