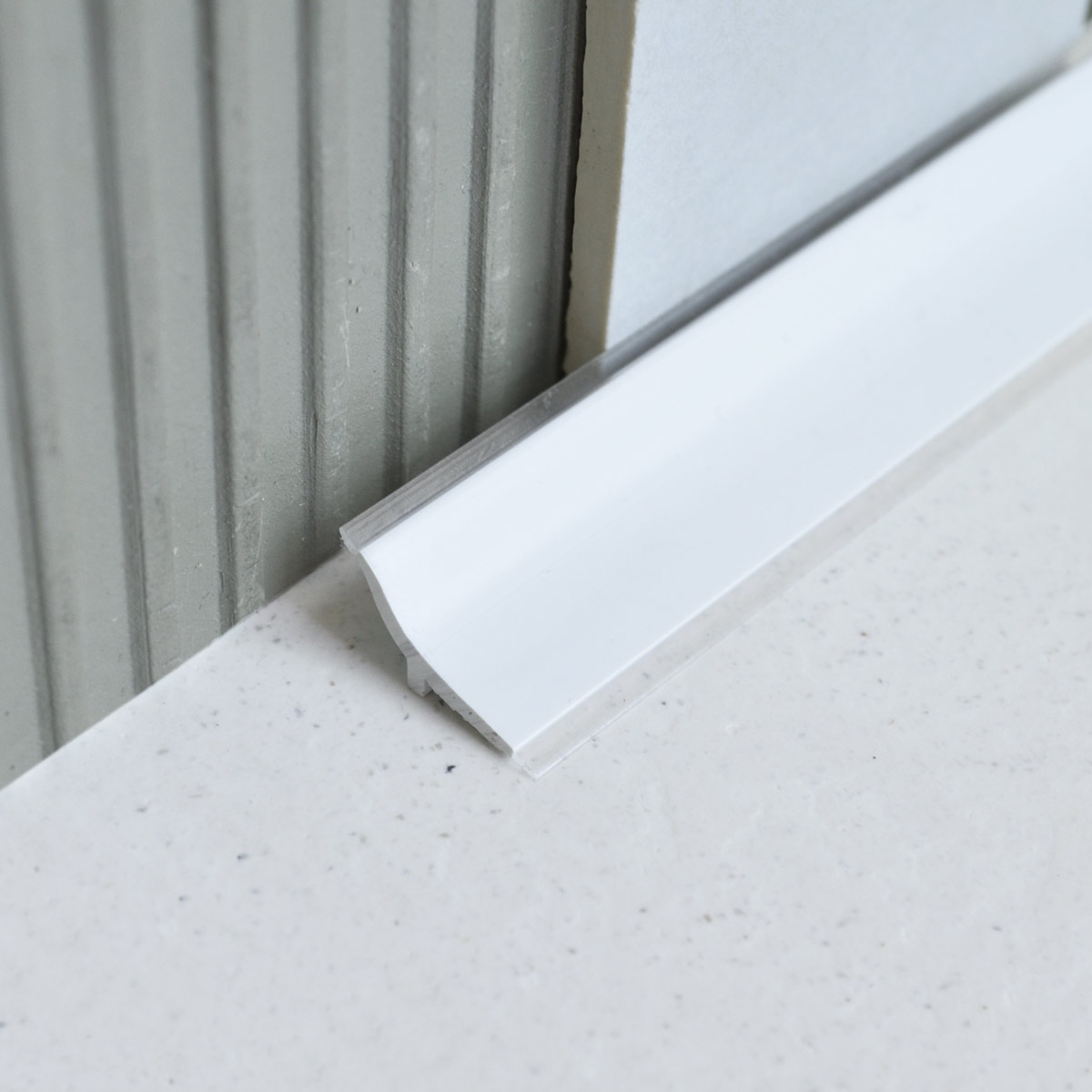 SANITEC SB 24 Cove trim
Hygienic cove shaped profiles between wall and wall and between wall and floor. Connections between the wall and the bathtub, the shower tray or the kitchen surface. The silicones that are normally used lose their anti-mold properties after a few months producing unsightly halos or stains. SB24 is a plastic profile with a rear support to facilitate the application and grip of the silicone with which it is installed on the walls. Improve or restore the appearance of the corners, making them more hygienic.
Sanitec SB24-P in synthetic resin

Extruded as solid synthetic resin, the color is fully embedded in the body of the profile and suitable in diverse design settings. This profile is particularly suitable for acrylic bathtubs as the softer, transparent external lips of the profile provide excellent adhesion.