Linear drains for floor level shower
Linear drains are undoubtedly the most elegant alternative choice to the point draining system.Our range is very wide, suitable for both public and private environments, for renovations and for new buildings.Innovative, safe and reliable products over time.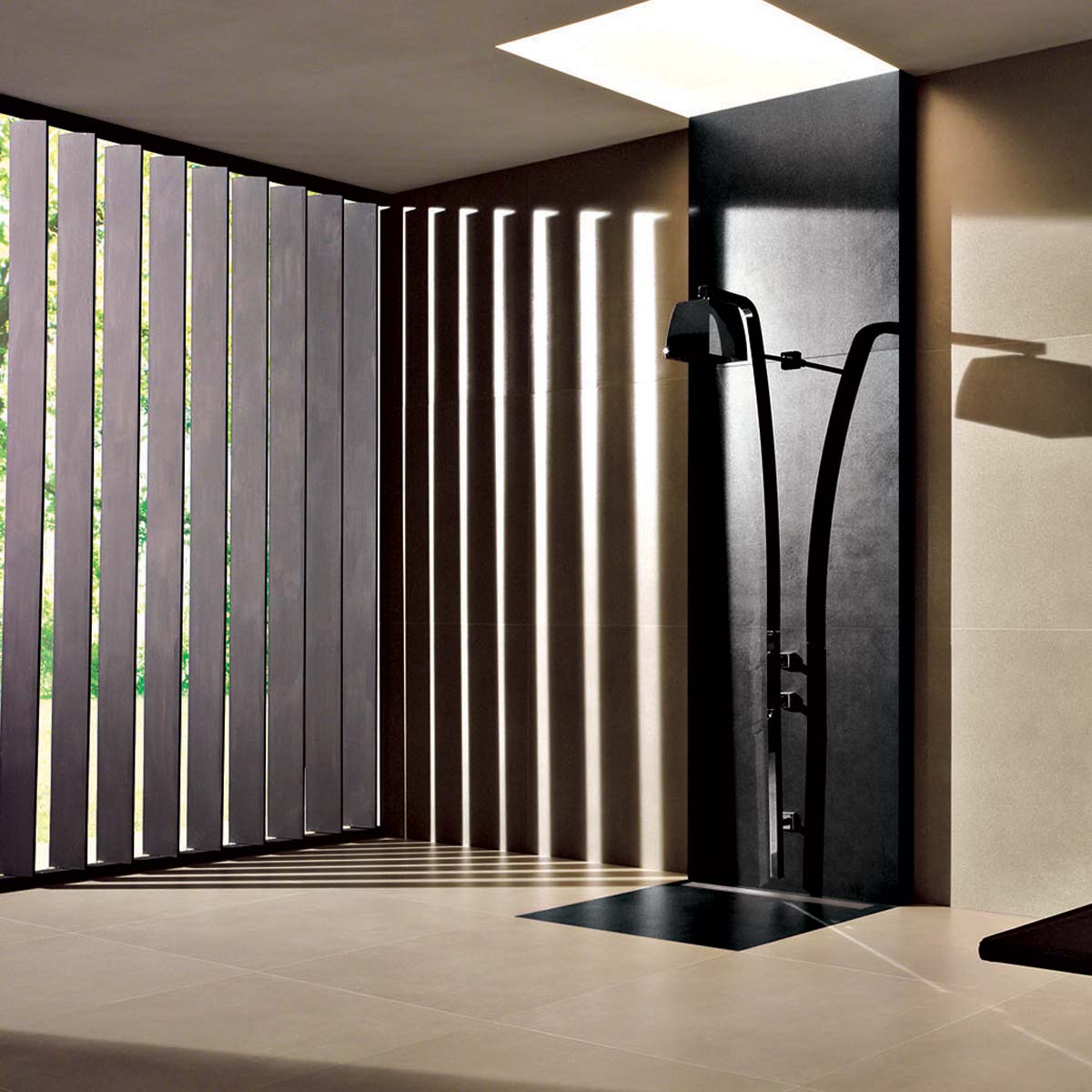 No products found, try again by changing the filters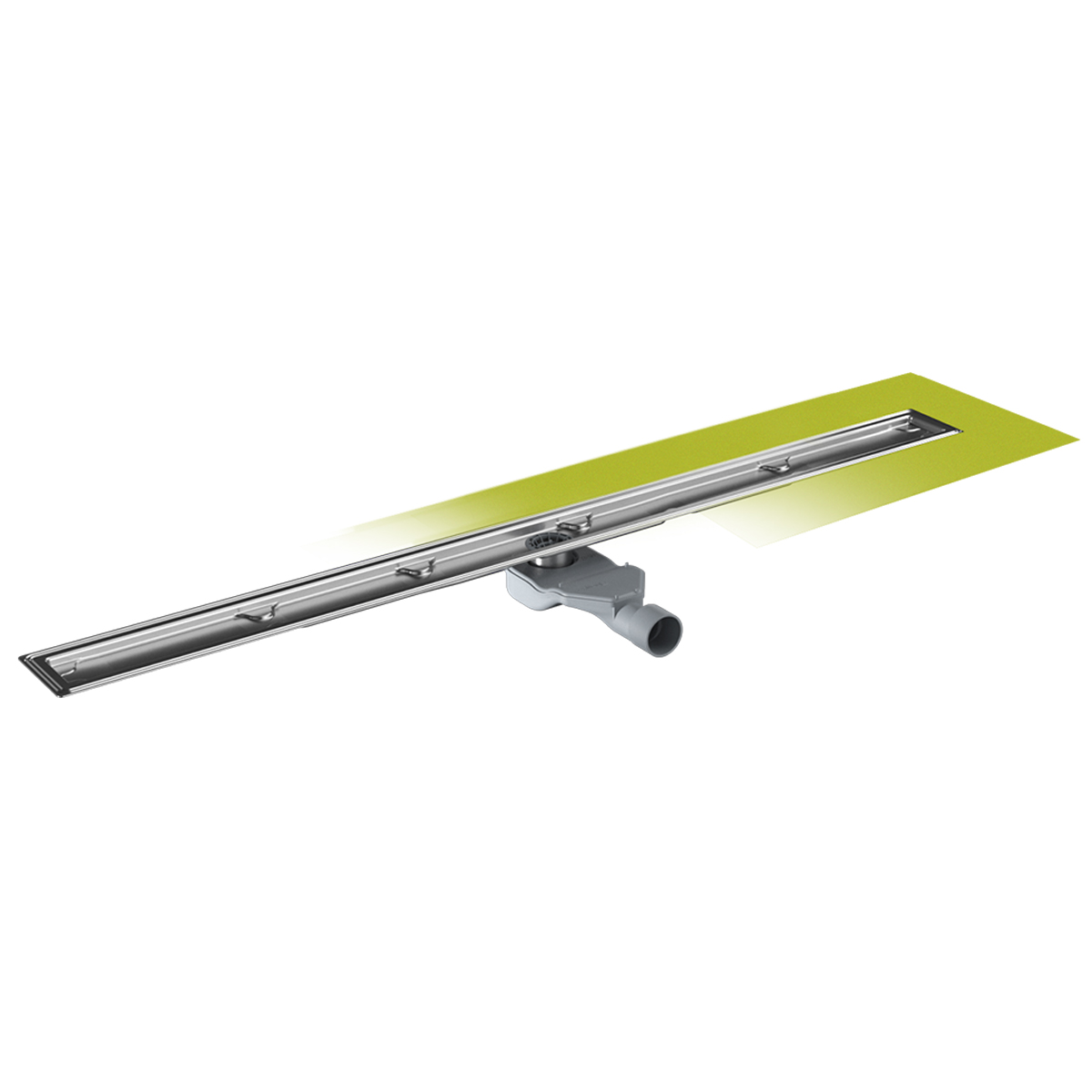 Showertec Linear, linear drain with horizontal outlet, version with LOW and STANDARD height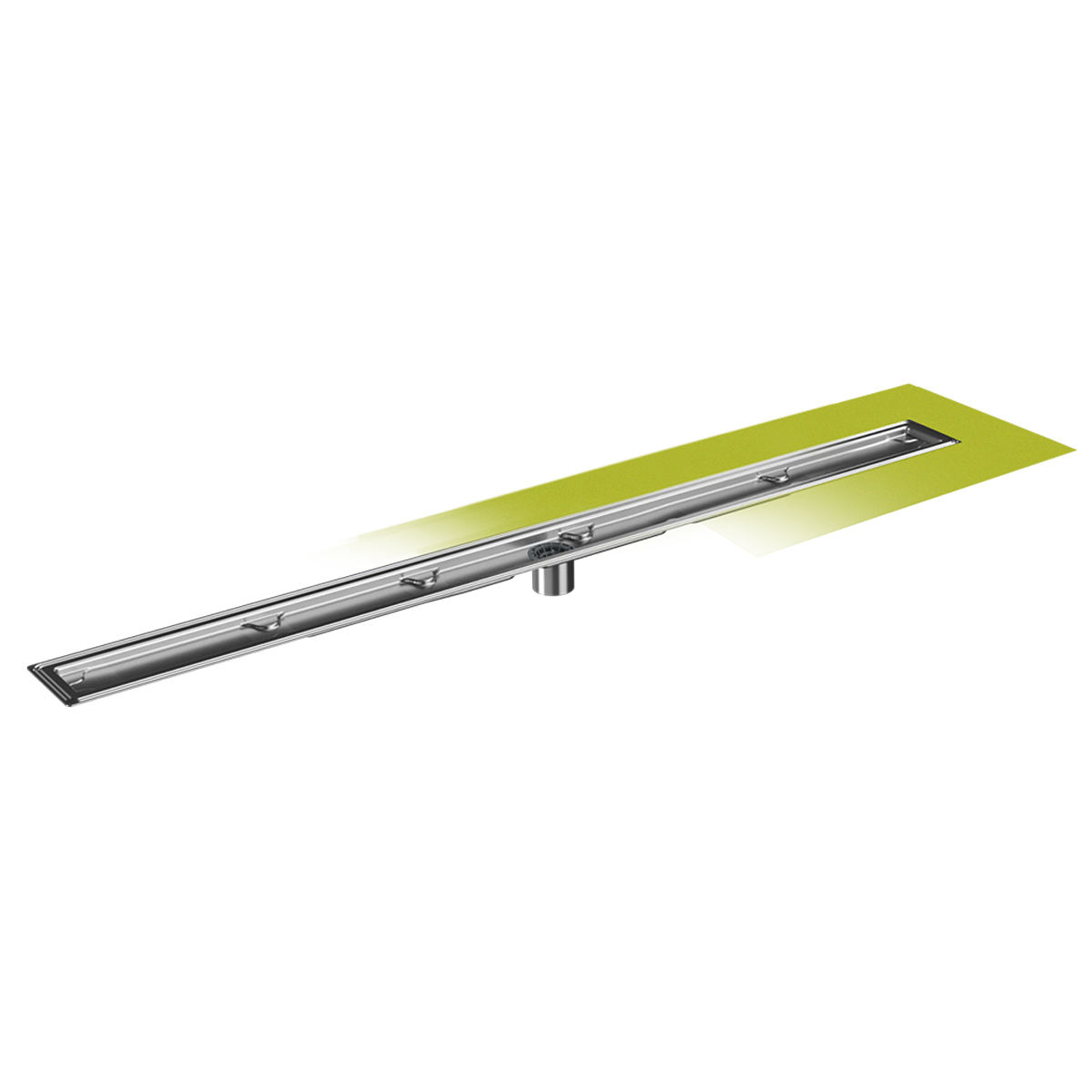 Showertec Linear, linear drain with vertical drain
Safety, hygiene and elegance all in one product
In the bathroom world, the trend of recent times is to integrate the shower with the bathroom environment, creating it without edges or steps, or floor-level showers, where the drain is generally linear, much more elegant and innovative than a simple drain Eaves.Our linear drains from the Showertec Linear STL family are composed of a single body in 316 stainless steel, without welding, with the pre-attached Foiltec waterproofing membrane.The basic body is available in both reduced (56 mm) and standard (73 mm) thickness. They are available with rotatable horizontal and vertical outlet.For the grill there is a wide choice of materials, finishes and colors in line with the latest trends in bathroom furnishings.The grid can be brought up to level with the rest of the floor thanks to the adjustable feet, making the product suitable for any type of coating.The grill is easily removable to allow internal cleaning, ensuring hygiene and practicality.The Showertec Linear conduits can be installed both on a sloping screed, and integrated into the already sloped and waterproofed XPS plates and, if needed, easily cut to size.