Tileable or decorative grids for barrier-free showers
To complete the installation of the Showertec Linear drains, we offer a wide range of grids with a modern and minimalist design. In order to satisfy every need, the grids are available in numerous designs, materials and finishes.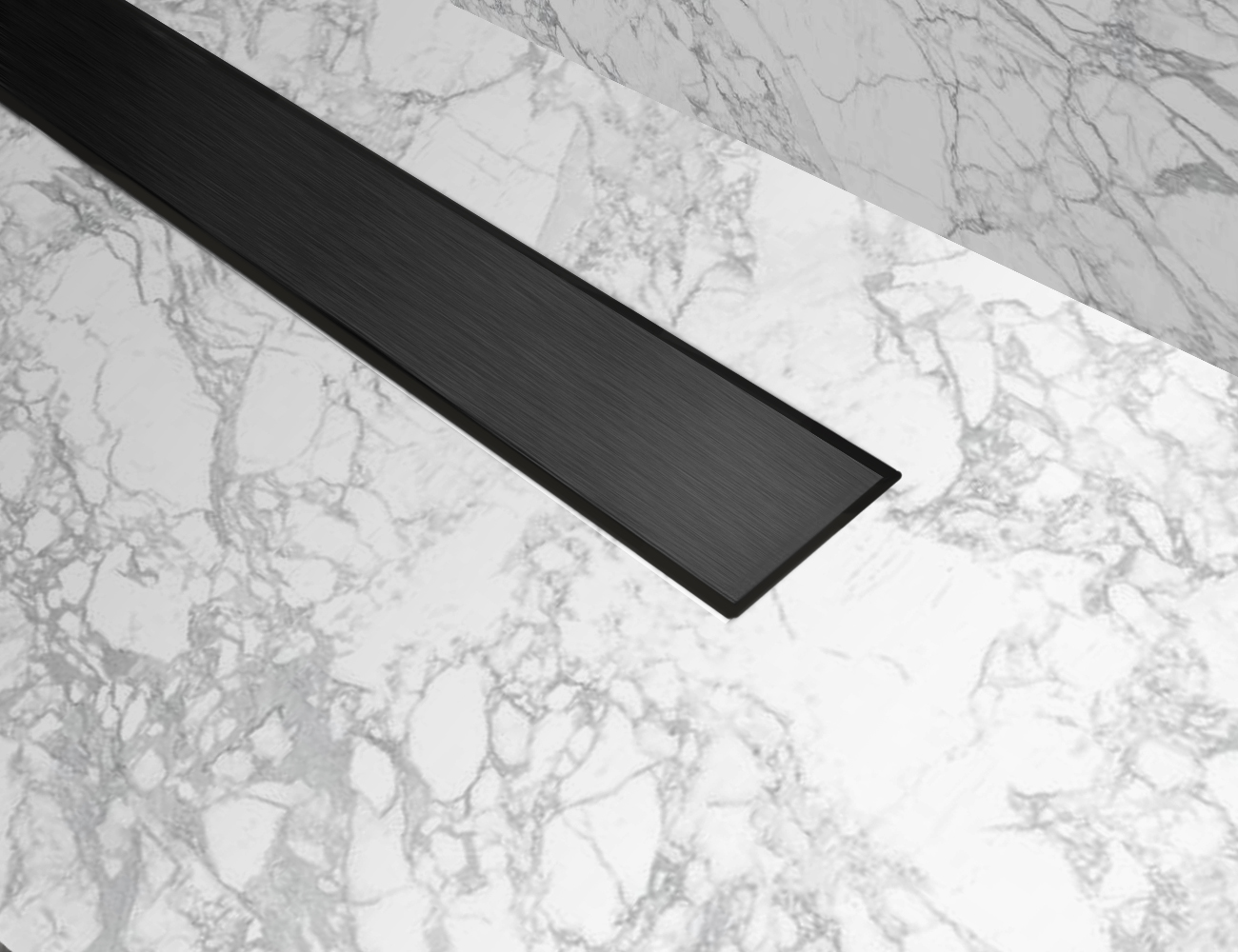 Tileable grids for nvisible effect
The grid in the 'invisible' version consists of a special tileable support that allows you to create an invisible effect drain giving continuity to the environment. If, on the other hand, you prefer to give a touch of light, the tileable grid with containment tray allows you to create a tiled channel of the same material as the floor but with a thin surround frame in AISI 316 stainless steel.
Decorative grids for linear drains
The decorative grids have been made in numerous color variations for AISI 316 stainless steel and special Aluplus aluminum. The wide range allows to satisfy different needs: from the classic lines in the gray and shiny tones of Steel and Silver, to the modern look of the Matt Black finishes. From the oriental polished and brushed Gold to the retro tones of Copper, up to the new and popular Rose Gold.