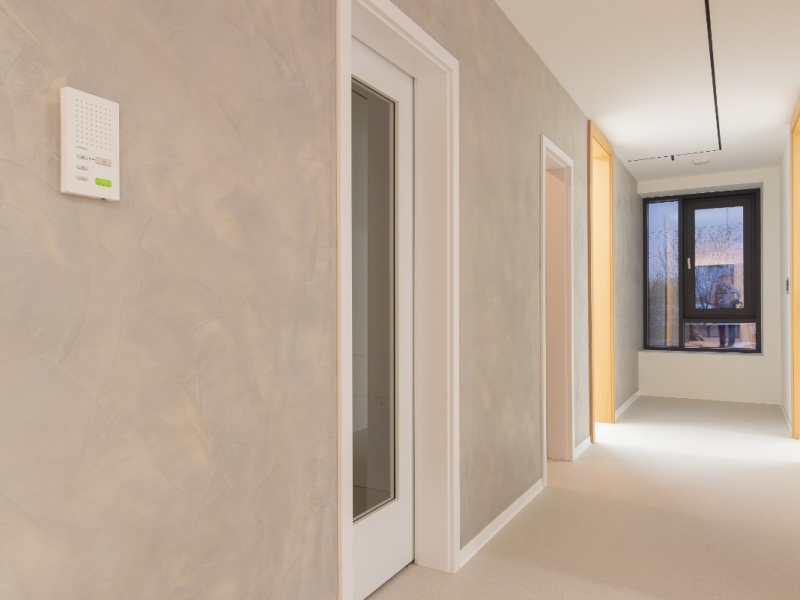 The hygienic skirting, ideal for healthcare environments
Location
Cluj-Napoca, Romania
Location
Cluj-Napoca, Romania
Dental office realization with hygienical skirting Cluj-Napoca (Romania)
We are in Cluj-Napoca in a dental office in Romania.
Being a sanitary environment, everything is designed to be easily cleaned and to guarantee hygiene.
The customer was looking for a skirting that could easily fit into the existing vinyl floor and integrate harmoniously with the rest of the furniture.
Therefore he was looking for an easy-to-clean and white-colored product to connect with the door frames.
The choice of BA skirting
The Supertech resale he proposed to our customer BA600 skirting as it was the product in line with the needs.
The BA600 skirting is easy to install as it is sufficient to glue it to the wall. The shaped edges guarantee perfect adhesion to the support surfaces.
Customers are very satisfied and after the interview, the product is still in excellent condition, since aluminum is a durable material and the AM11 finish in matt white integrates perfectly with the surrounding environment.