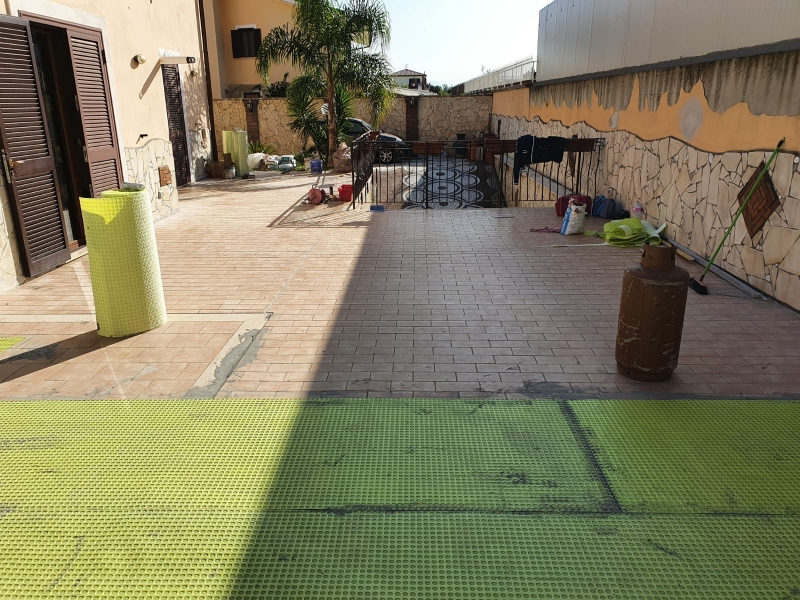 The advantages of Floortec
Location
Casapesenna, Caserta - Italy
Realization by
D'Aniello Design
Location
Casapesenna, Caserta - Italy
Realization by
D'Aniello Design
Renovating a terrace with Floortec
We are in Casapesenna, in the province of Caserta, in a quiet neighborhood in a residential area. The project is to renovate the outdoor area, which had become problematic over the years.
The old floor was in bad shape and there were cracked grouts and infiltration problems.
Floortec, a high density polyethylene uncoupling membrane, laminated with Spunbond type nonwoven on the underside, was used to solve this situation.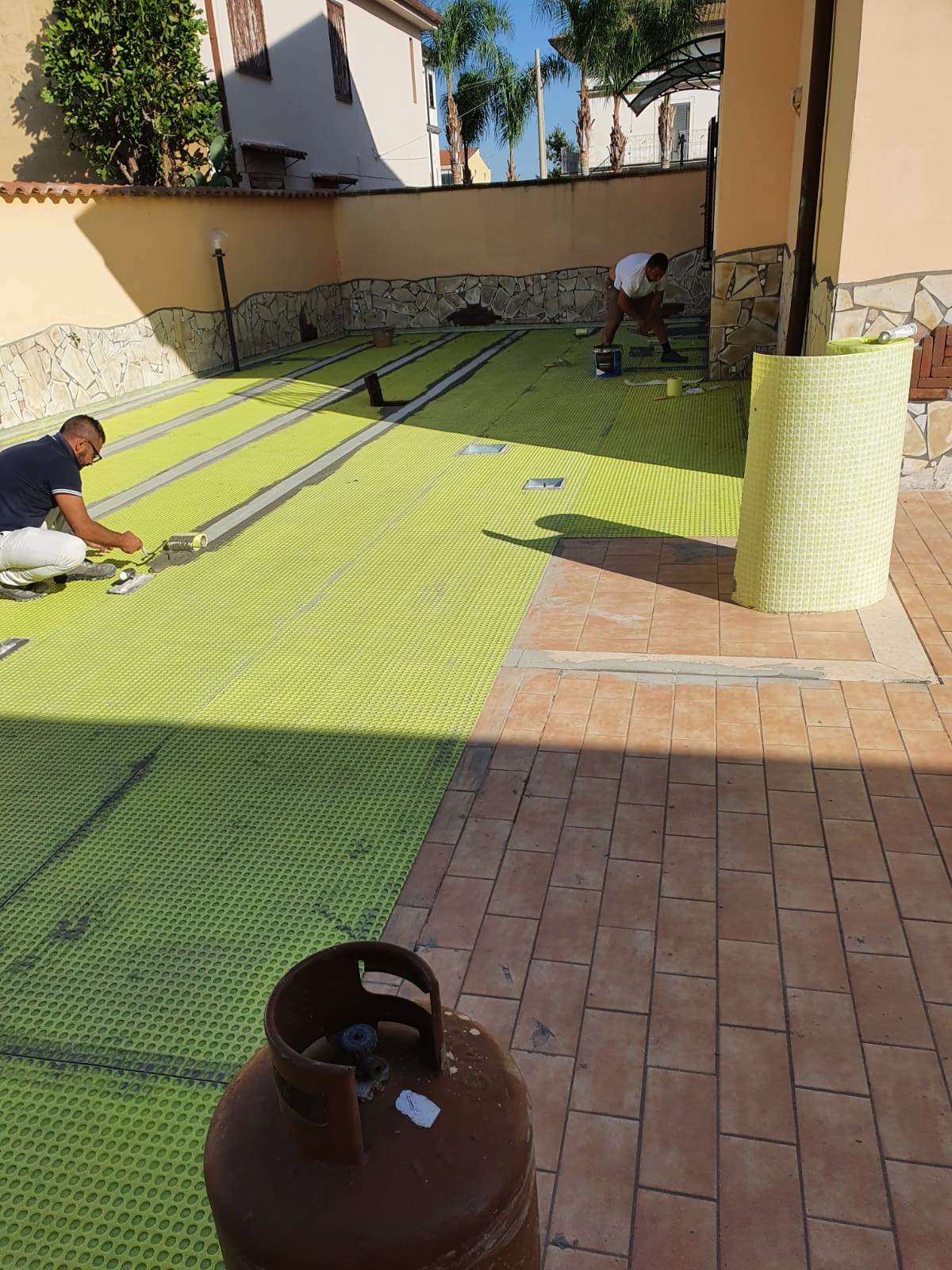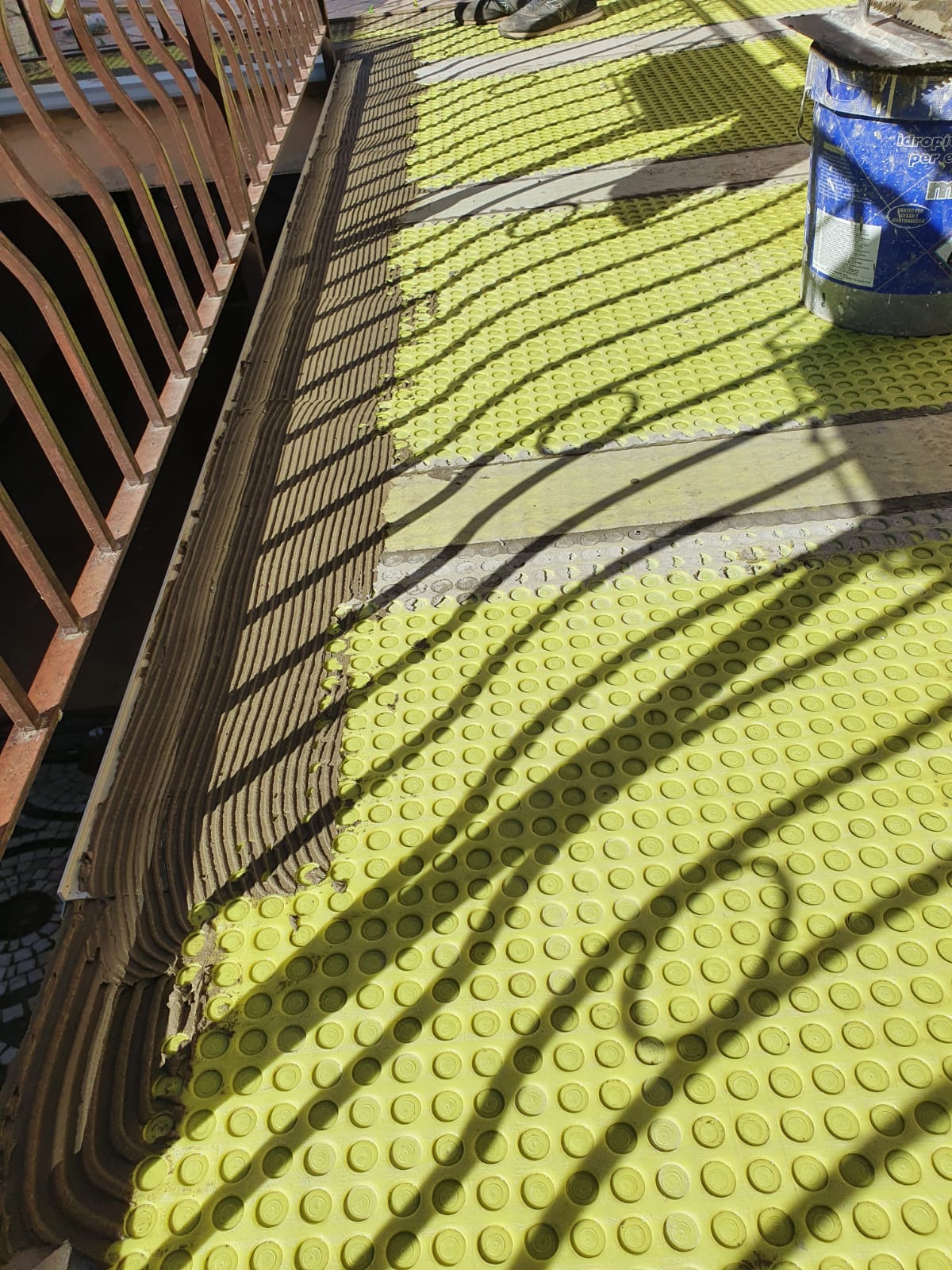 We spoke with D'Aniello Design company to better understand the choice of Floortec.
What were the issues that needed to be addressed and how did you intervene?
The old floor had serious cracks and in order to prevent the screed from water absorbing, we decided to overlap the existing Floortec flooring with Foiltec joint tape on the joints.
Were you satisfied with the results?
Yes, very much. By operating this way, we avoided the demolition of the old floor, reducing the installation time and creating much less discomfort for the homeowners.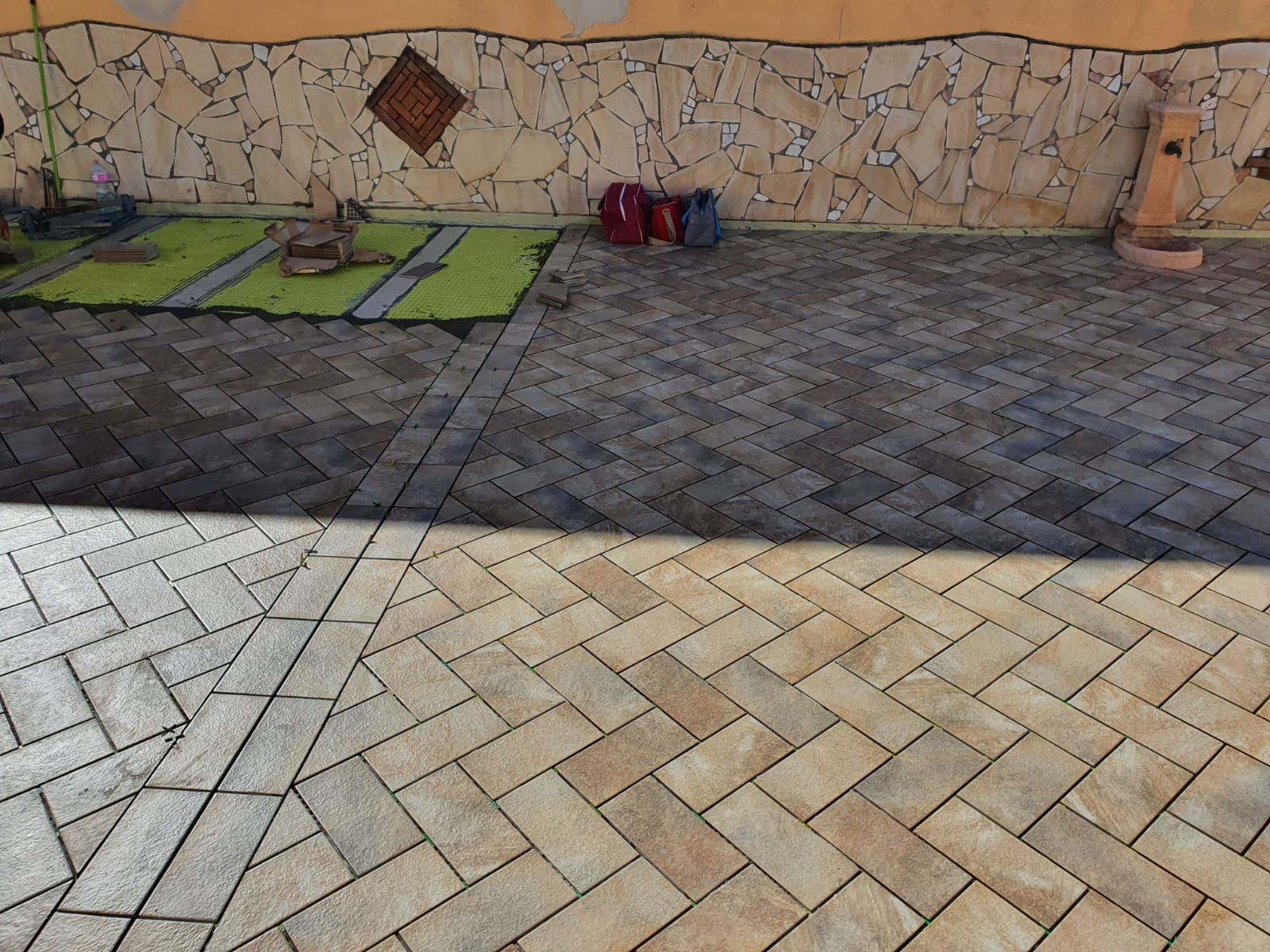 Can you report some design data?
The size of the area we worked on is 200 square meters, after installing Floortec we laid herringbone 15x30cm tile pattern.