FLOORTEC uncoupling membrane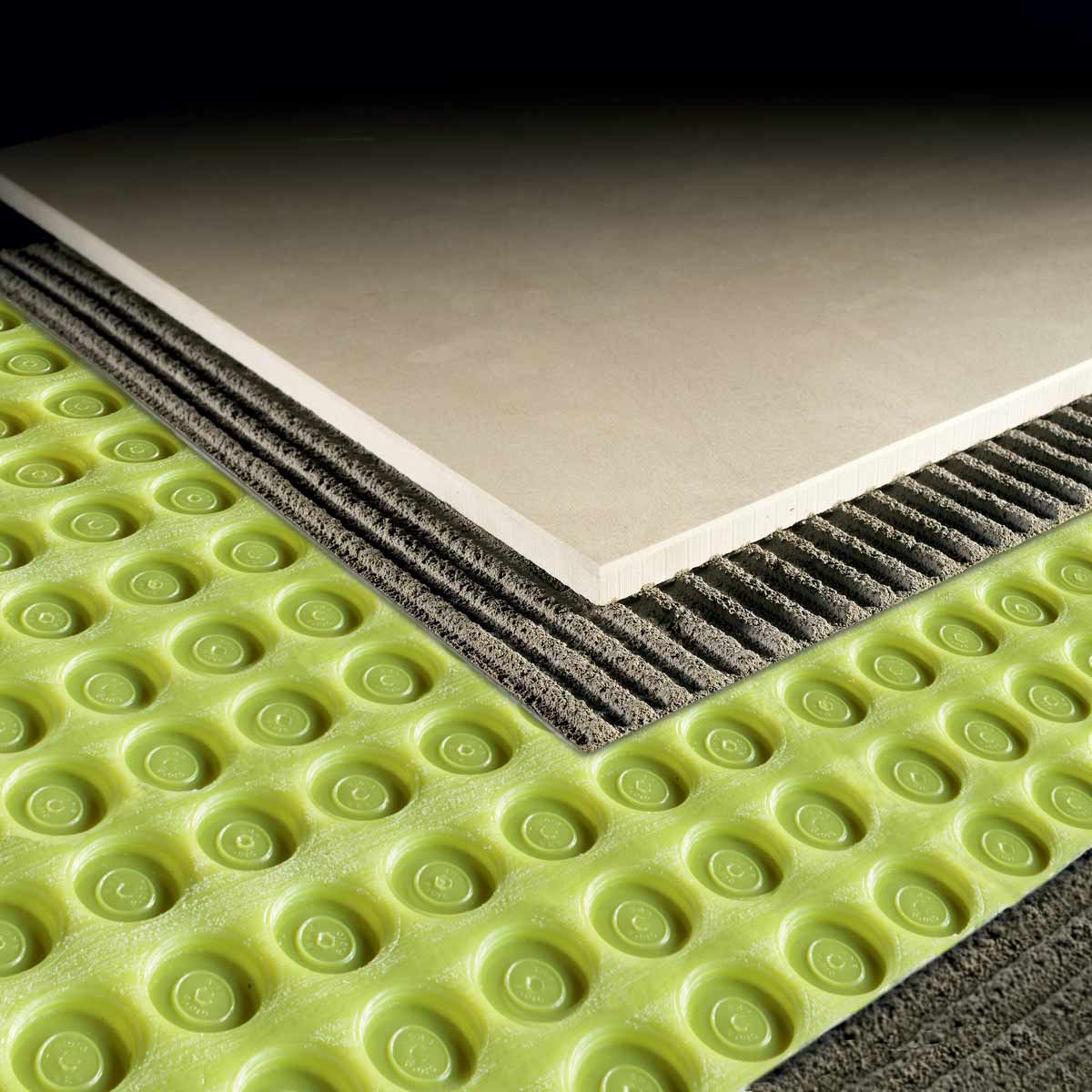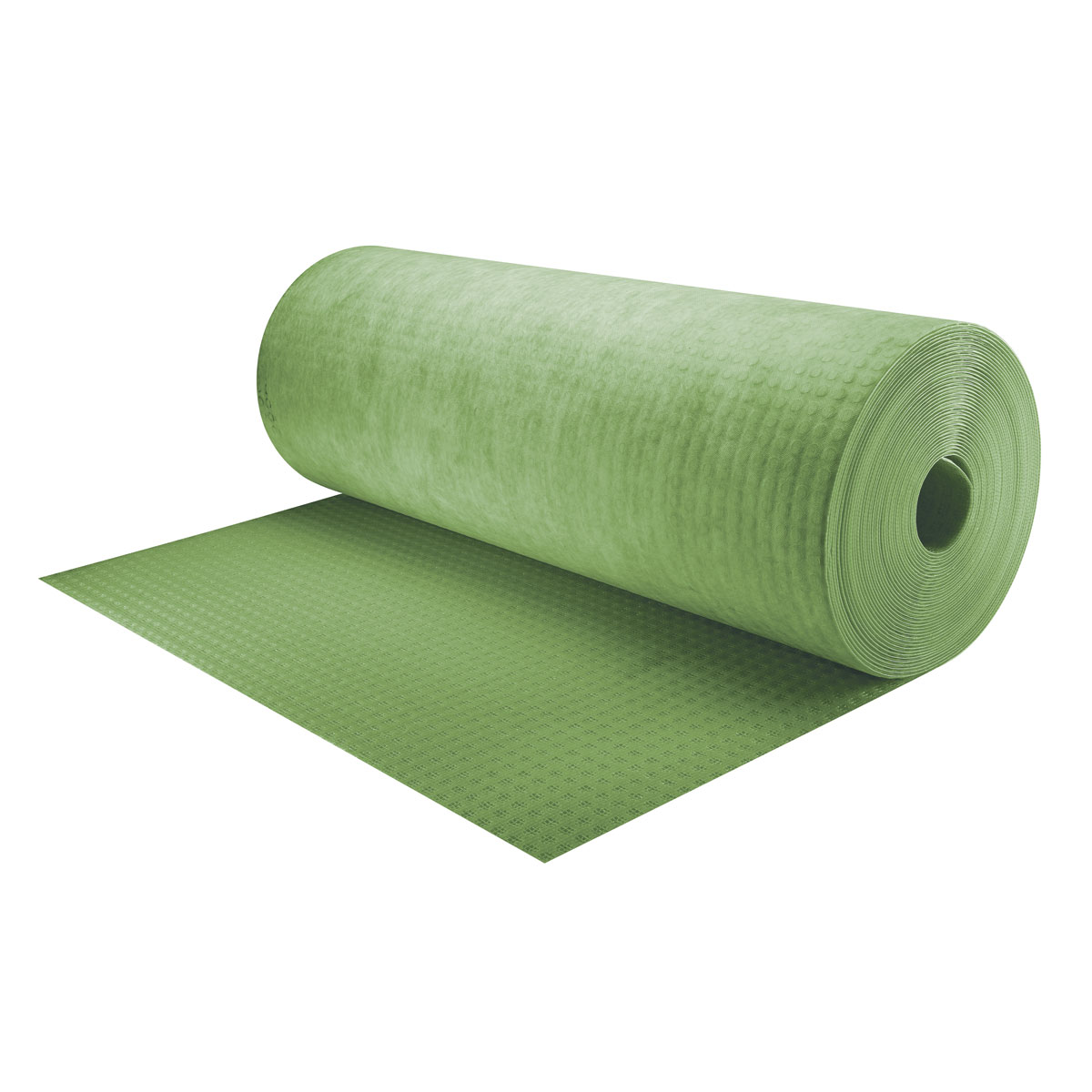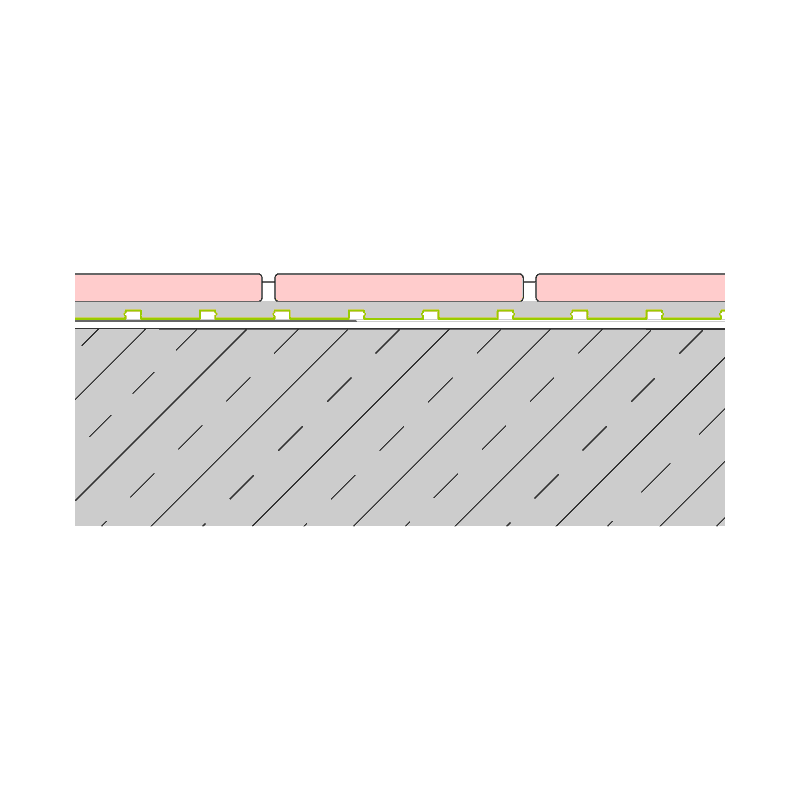 FLOORTEC uncoupling membrane
Floortec is an installation membrane for ceramic or stone tile based on uncoupling technology. It is placed between the tile and the substrate. Tile and membrane are bonded using appropriate mortar-based adhesives.
Floortec advantages
FLOORTEC installation advantages: - ​PREVENTS CRACKS The FLOORTEC membrane neutralizes inevitable stress build-up due to differential movement in the substrate, changes in temperature and humidity. Cracks remain beneath the matting and prevent damage to the tile surface. - VAPOR MANAGEMENT FLOORTEC's cylindrical grid structure, concave on the underside, allows the evaporation of water from the substrate, compensating and releasing vapor tension. - ENABLES THE INSTALLATION ON DIFFERENT SUBSTRATES Using FLOORTEC allows tile flooring to be installed onto different types of substrates, including concrete and anhydride slabs, radiant heating, plasterboard and even wood. In some particular cases, the compatibility of the adhesive used between the substrate and the FLOORTEC membrane must be verified.
FLOORTEC membrane installation
Installation 1. The base must be level, smooth and clean. The membrane must be cut prior to installation. Use a mortar-based adhesive (thin-set) and notched trowel appropriate for the installation. 2. Make sure the cavities of the membrane are entirely filled with adhesive, levelling them off, firstly with the flat side of the trowel, and then with the notched side. 3. Install the tile. The size of the tile must be at least 5x5 cm. For complete waterproofing use FOILTEC accessories. Floortec does not eliminate the need for movement joints. Please follow normal industry requirements for movement joint placement. When bonding Floortec to a concrete substrate, ANSI A118.1 mortar-based adhesive (thin-set) is recommended. When bonding Floortec to a wood substrate, ANSI A118.4 mortar-based adhesive (thin-set) is recommended.
FLOORTEC membrane in virgin polyethylene (PE HD)

High density polyethylene membrane, coupled with TNT (non-woven fabric) on the lower side. Thickness 3 mm on which circular shaped cones are designed which favor the gluing of the tile allowing the glue to adhere better to the membrane. Ideal for laying ceramic floors.
Related products
Select items and add them to the quotation list
Select the models to get a free quote
Select the models to get a free quote
(Reset items)
Select the product to request a quote
| | Article | Material | Finishing | Color | Installazione | H |
| --- | --- | --- | --- | --- | --- | --- |
| | | | | | | |