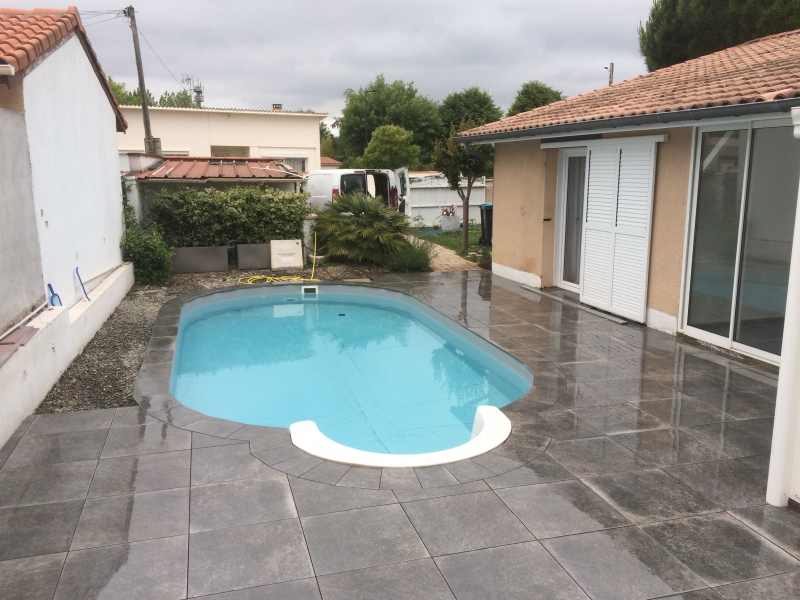 A swimming pool for living
Location
Léguevin, Francia
Realization by
Entreprise Thierry TOFFOLI
Location
Léguevin, Francia
Realization by
Entreprise Thierry TOFFOLI
Renovating the paving in the garden with a swimming pool of a private house
We are in Léguevin, in the south of France, about 17 km from Toulouse.
In a private home in this french city, a raised floor was created with the Uptec system to highlight the existing swimming pool and make the outdoor environment more harmonious and modern.
The existing flooring was very damaged and there was the need to use a resistant material and a system to have the flooring at the same level as the swimming pool and throughout the outdoor area. This is why Uptec, the innovative 3-in-1 system for creating floating floors, was chosen.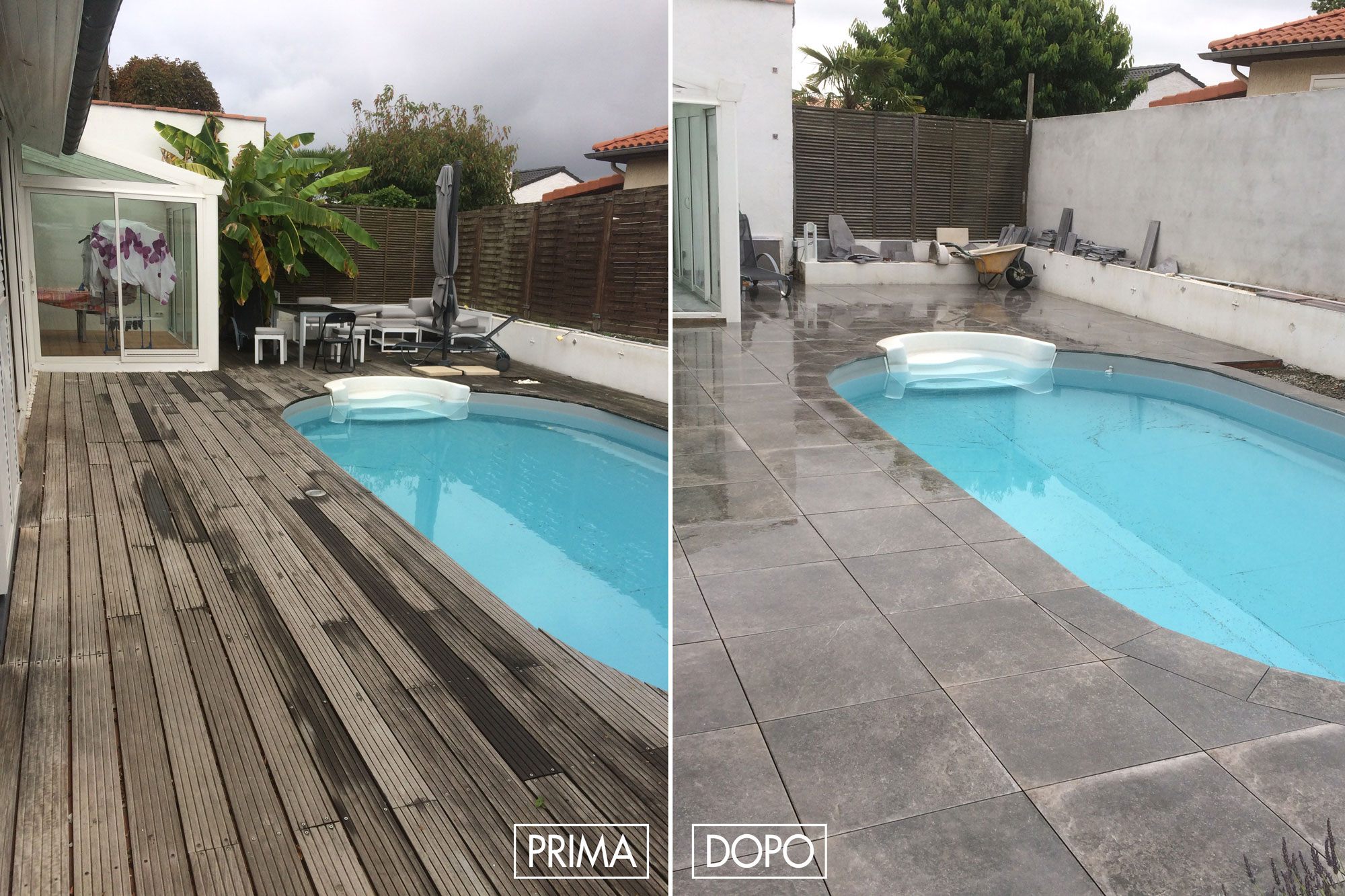 We asked Thierry TOFFOLI, master craftsman tiler, for some information on the work done successfully.
How did you work?
First of all, we removed the old flooring, levelling the ground underneath. After creating a suitable drainage concrete base, we began the installation of Uptec and then the laying of the 60x60 tiles with a thickness of 20mm.
In addition to the Uptec system, an essential accessory was used for optimal installation. We are talking about the SUPACLPP spacer clip. A clip that is applied to the head of the supports that delimit the perimeter, against the wall.
Why was the spacer clip used?
To create a minimum distance to the wall, to absorb expansion and to avoid tension in the structure. In addition, the clip also acts as protection for the edge of the tile.
Why did you choose Uptec?
For its modularity. With just a few codes, it is possible to cover many heights, making it easier to order and manage stocks. We really appreciated the adjustment of the head according to the desired slope.
Has the choice of our product brought you improvements?
Absolutely Yes
What results have you achieved?
Being able to easily create a level floor by adjusting and locking the head according to the desired slope.
This is what makes Uptec so special. Being able to cover a wide range of heights with just a few codes. With Uptec it is possible to create raised floors at reduced heights (from 10 mm with SUPT), up to 148 mm (SUPAS + 3 SUPAR).