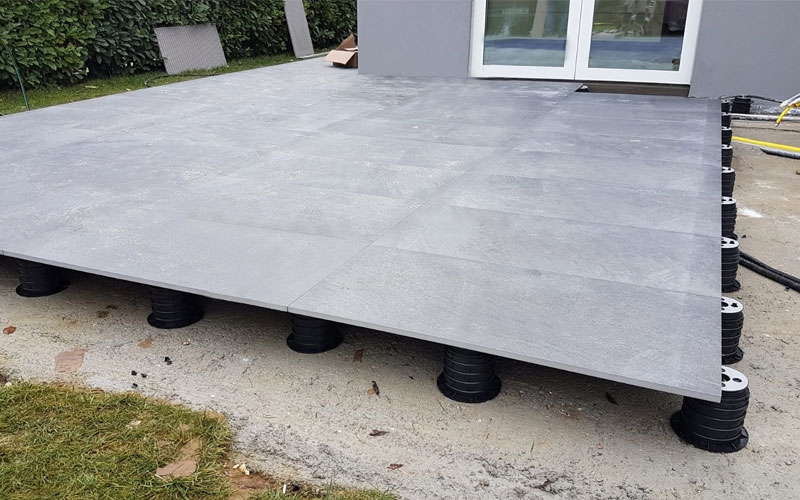 Same height for indoor and outdoor floors
Location
Caldogno (VI) - Italy
Realization by
MORBIATO & C. SAS DI MORBIATO ANTONI
Location
Caldogno (VI) - Italy
Realization by
MORBIATO & C. SAS DI MORBIATO ANTONI
Renovation of the outdoor area of a private house with Uptec
We are in Caldogno, in the province of Vicenza (Italy). The project improves the outdoor area of a private house.
The goal is to eliminate the difference in high between the indoor and outdoor floors in order to have a visually uniform environment and to be able to access the outdoor area more easily.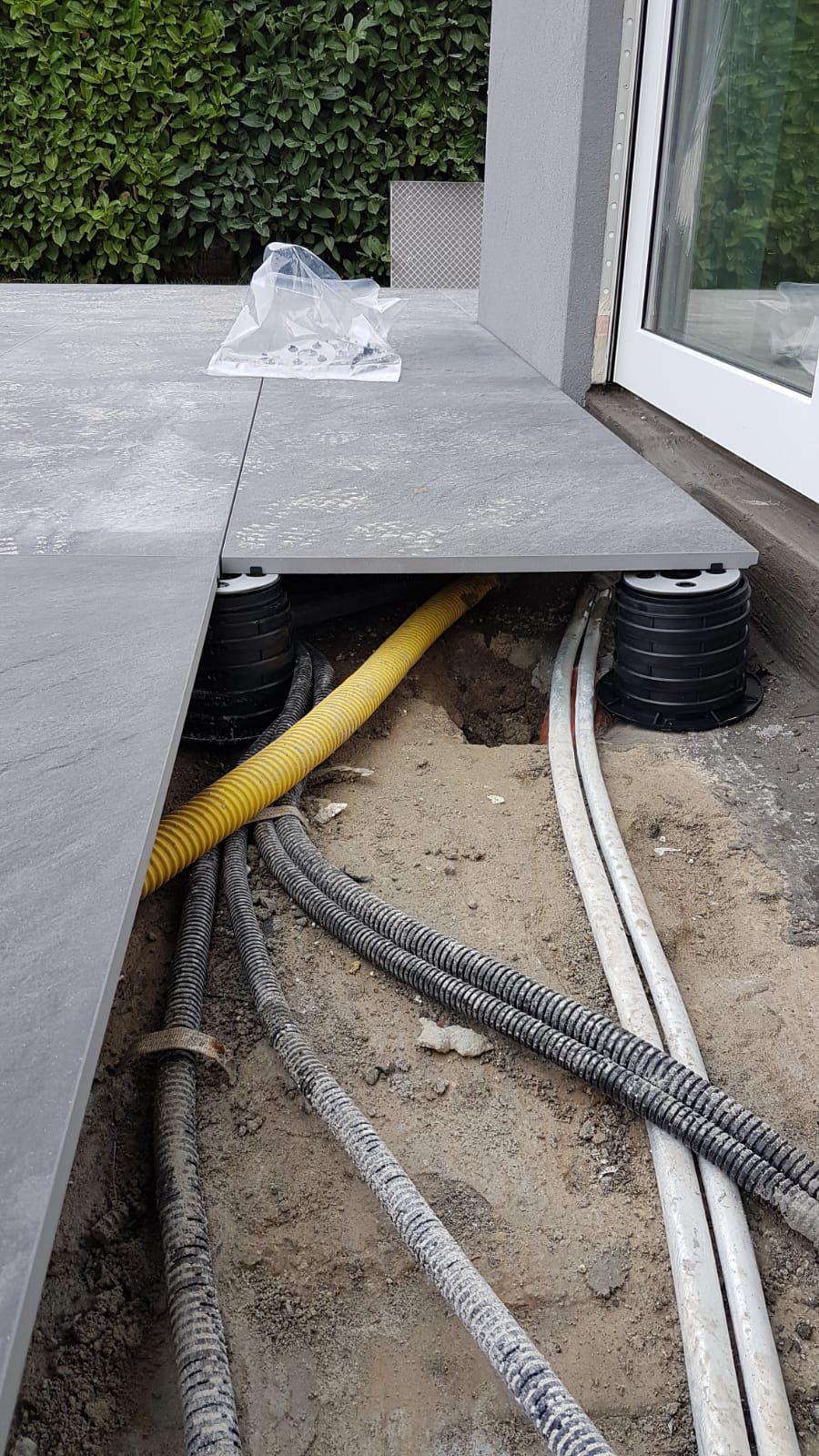 The height to be compensated is approximately 20-25 cm, the reason why it was decided to install Uptec to raise the floor.
The area to be renovated is 60 square metres and the tiles chosen are 60x120 cm with a thickness of 2 cm. For this intervention, a running laying method was chosen, with 3 feet on each side (the longest one). About 200 supports were used to complete the entire area.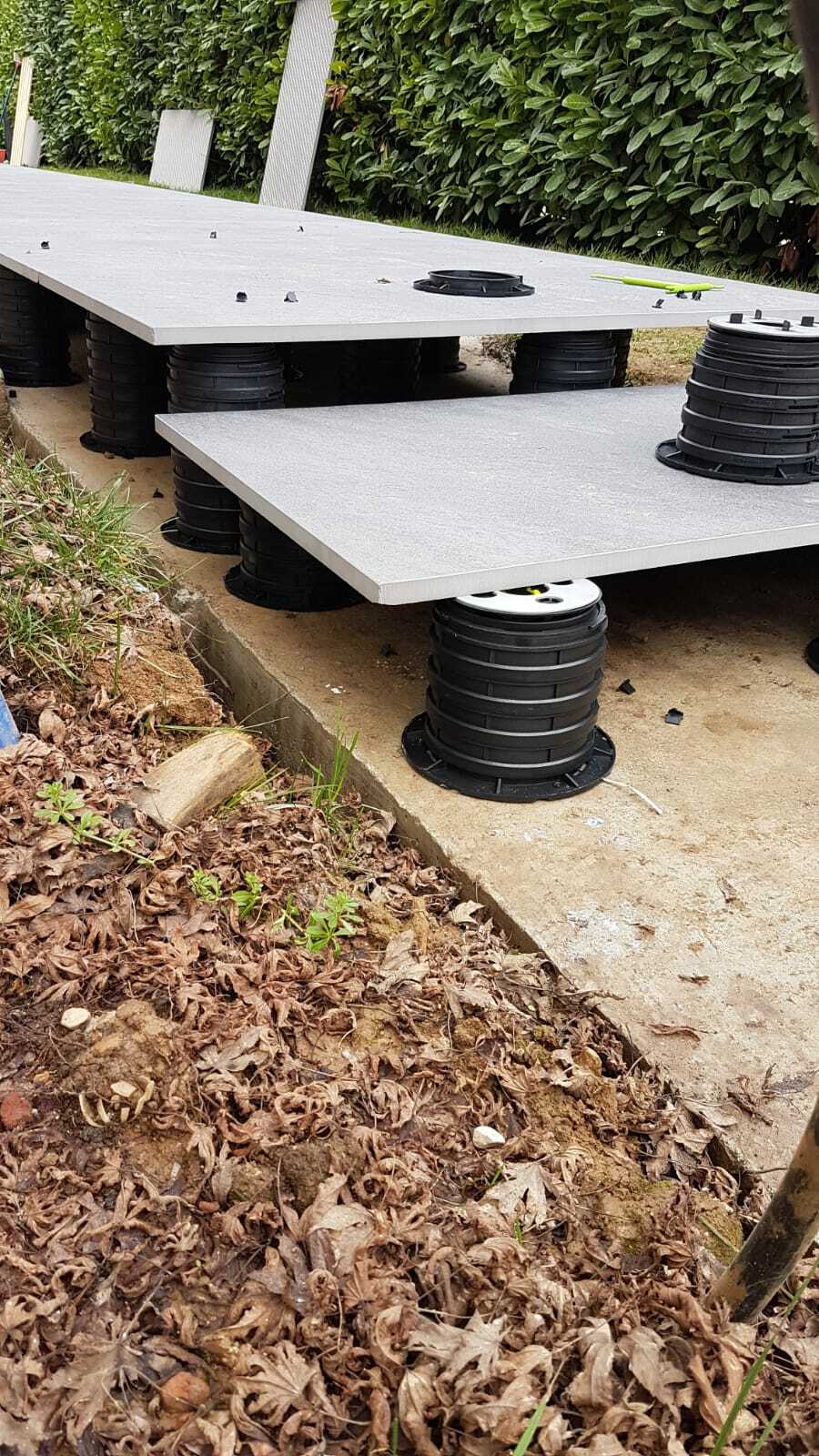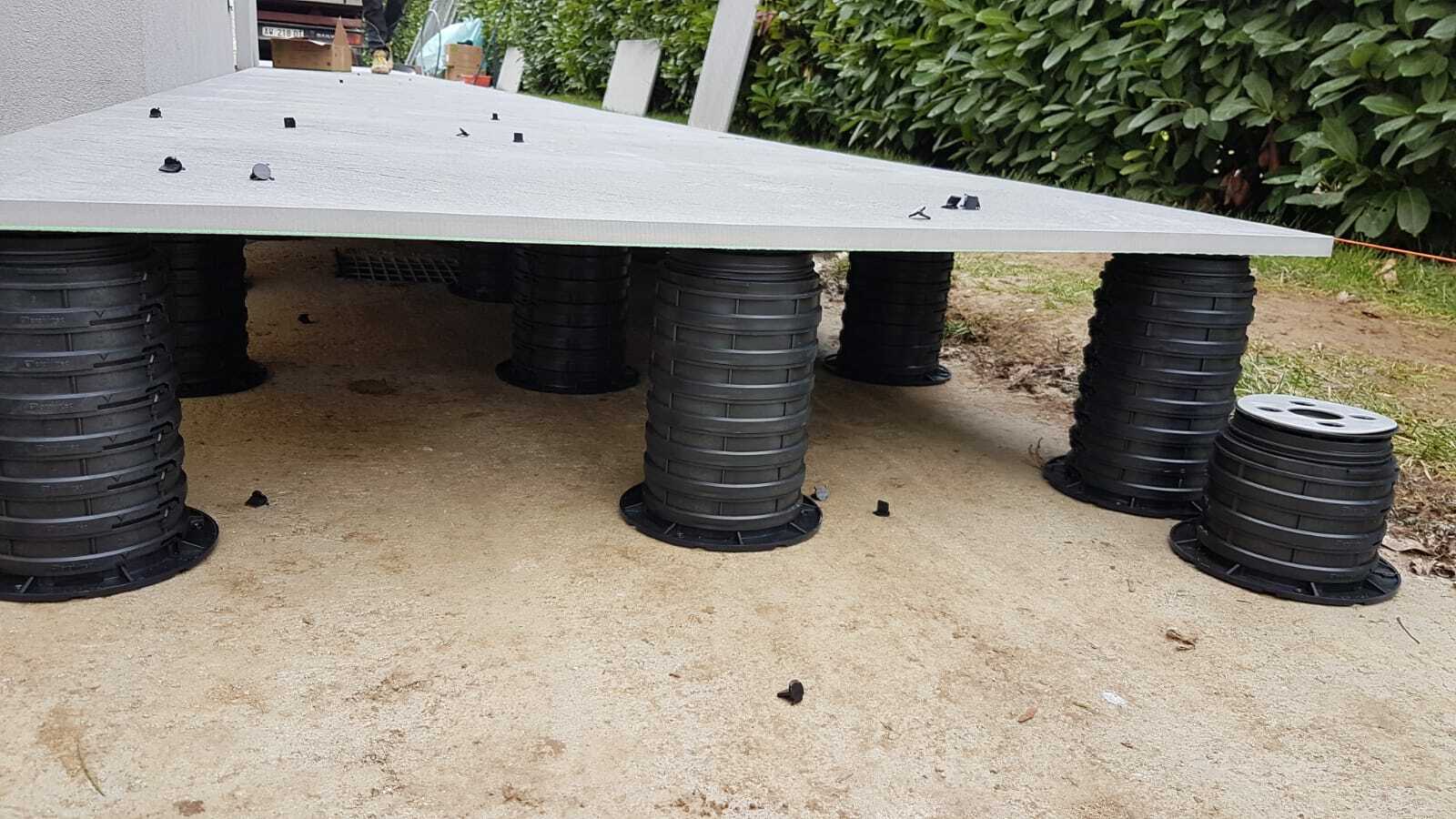 We asked Riccardo and Gorgy of MORBIATO & C. some questions to find out more why they chose Uptec.
Why did you choose our product?
Because it was the best technical solution on the market. In addition, the excellent relationship of trust with the representative, who is very knowledgeable, and the proximity to the manufacturer confirmed the choice even more.
Had you already used similar products?
Yes. We made other raised floors, but there were too many codes to managed in our warehouse, as well as being very inconvenient and complex to manage on site.
Has the choice of our product led to improvements? What are the results?
Yes, Uptec is an excellent system for raised floors, because with just one product you can create a complete floor easily and with excellent quality.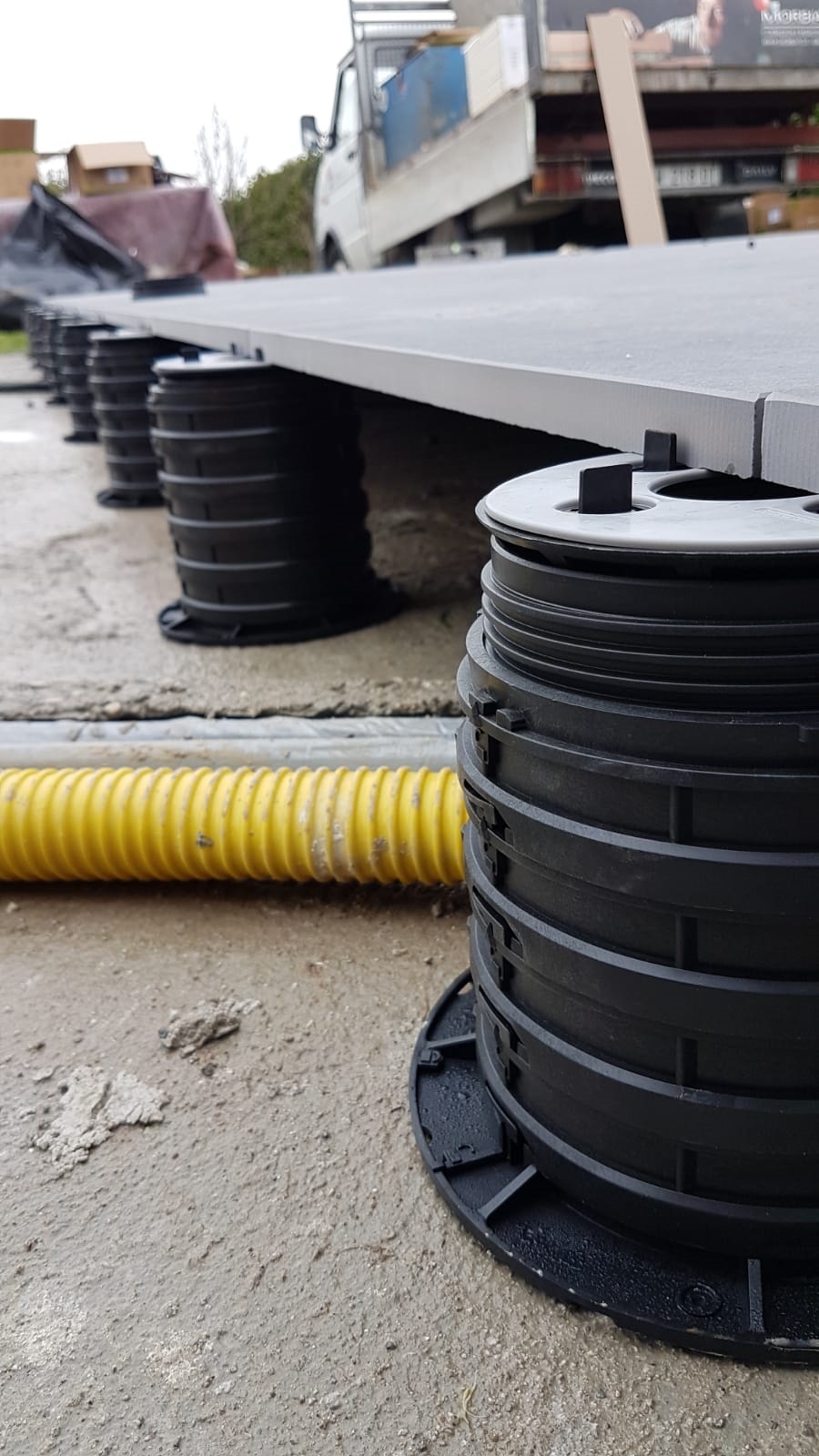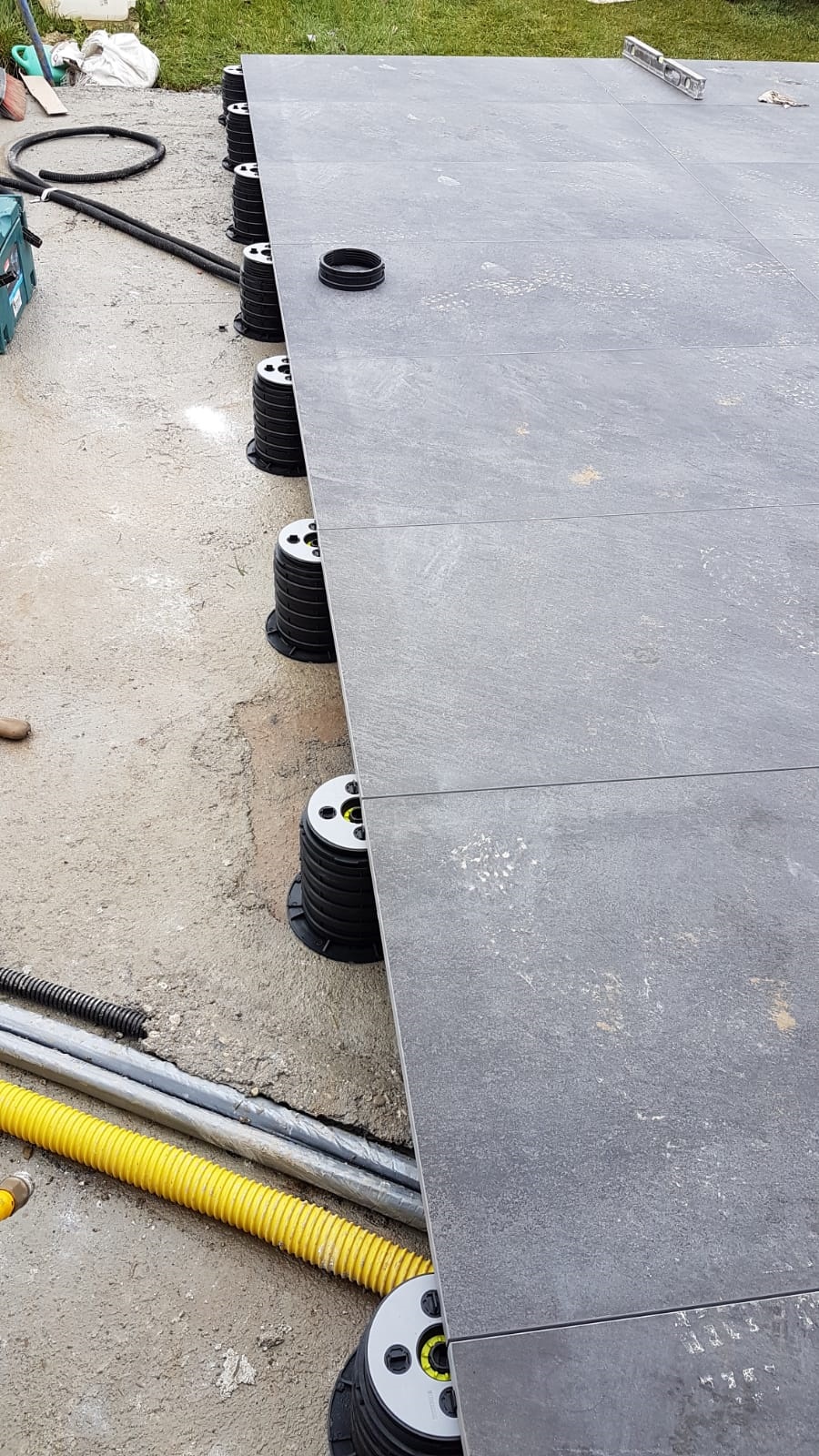 Have you encountered any difficulties?
No, not at all. Uptec is a very easy product to use.
What products did you use for this project?
We used SUPAS and SUPAR, adding 5 to 7 rings depending on the heights to be achieved. We chose SUPA2 head2 for 2mm joints, in the self-levelling version.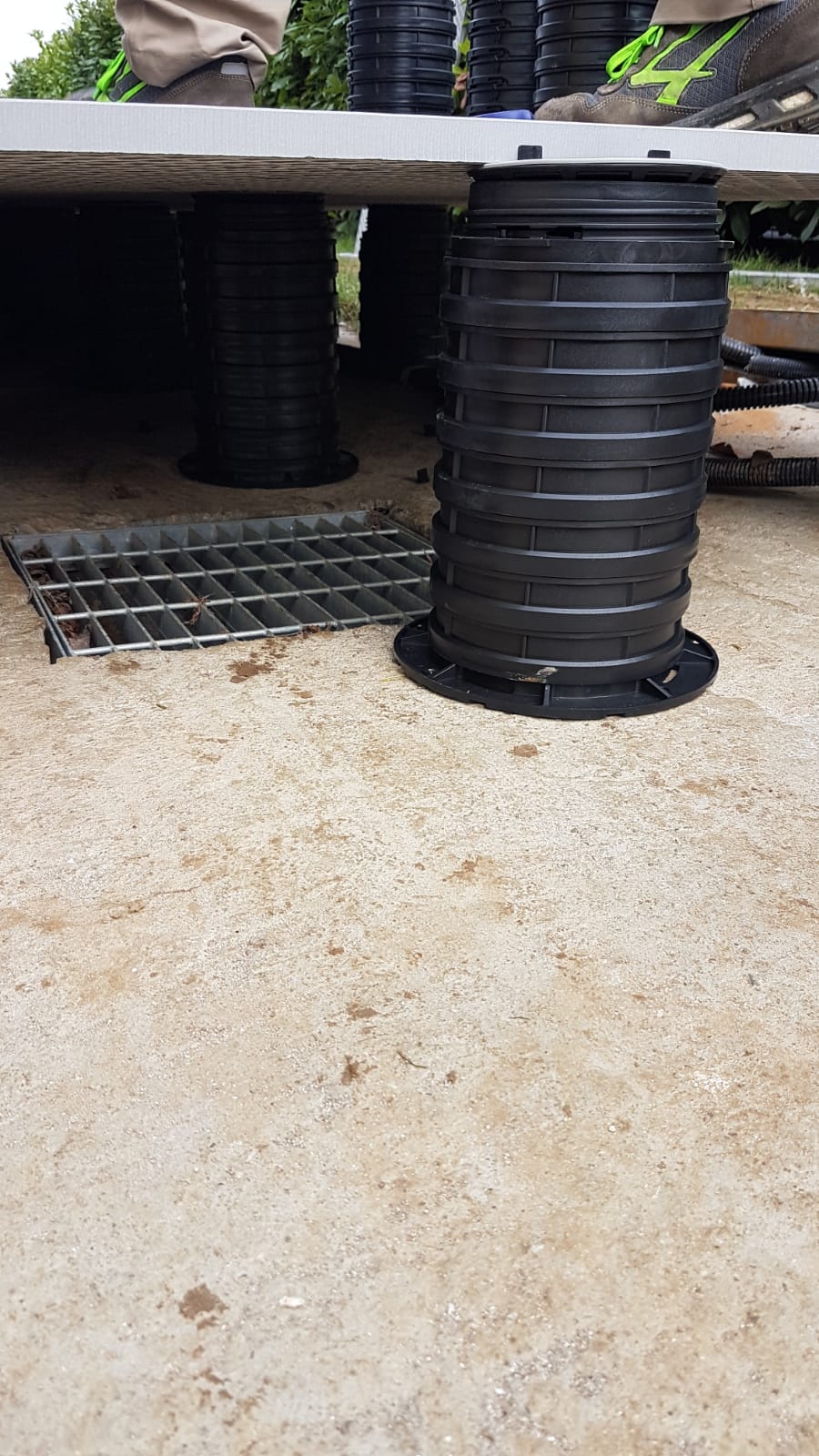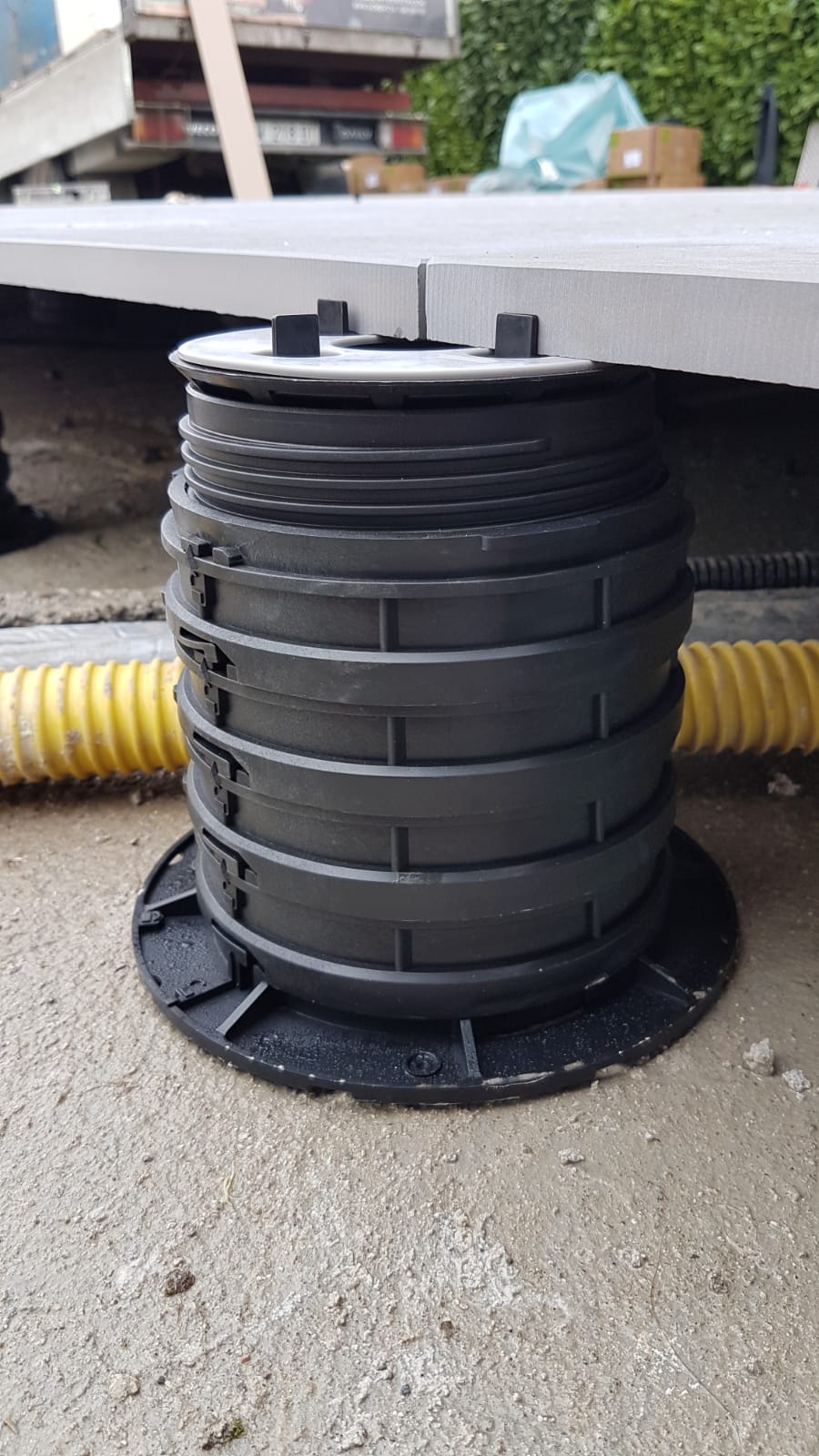 We would like to thank Riccardo and Gorgy of MORBIATO & C. for the interview and the useful information we got during the site visit.