JOINTEC GDM structural joints in aluminium and rubber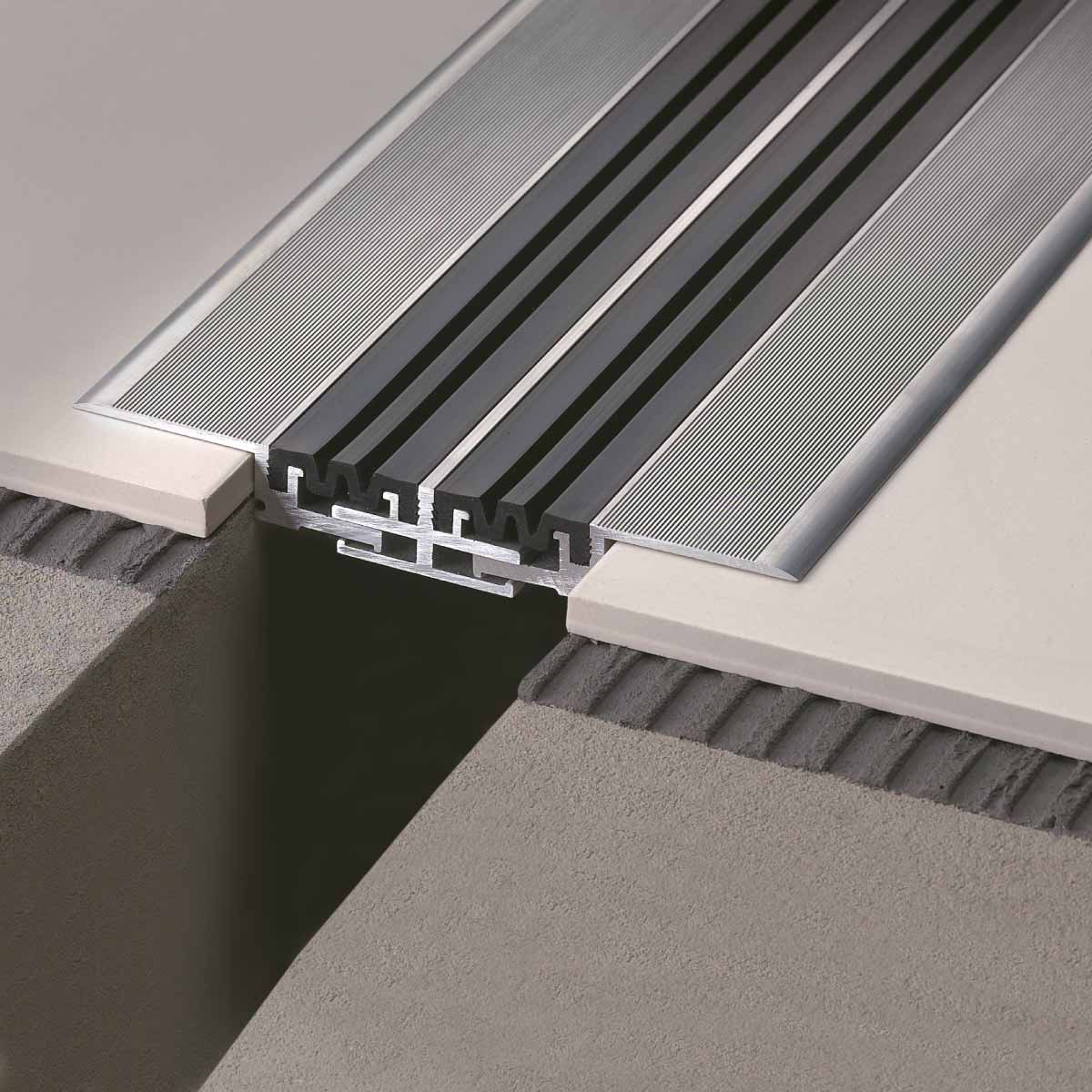 JOINTEC GDM structural joints in aluminium and rubber
JOINTEC GDM aluminium structural expansion joints are composed of twin metal profiles joined by a central synthetic rubber insert. Designed to bear loads of large scale buildings or building elements, they can be installed vertically or horizontally in the interstitial space between two sections of a building or between two bays. This technical joint links these interspaces, moving vertically and horizontally to accommodate a building's structural and material settlement. The structural bays should be further subdivided with smaller scale movement joints, chosen according to the expected use and flooring type.
How to install joints JOINTEC GDM
INSTALLATION: • Snap the synthetic rubber insert into the profile before aligning and positioning the expansion joint on site. • If necessary, protect the rubber insert with masking tape. • Anchor the side plates with: b) appropriate screws, 18cm on center, on both sides of the profile and c) two-part epoxy adhesive.
Related products