STAIRTEC FSF stair nosing trims with anti-slip insert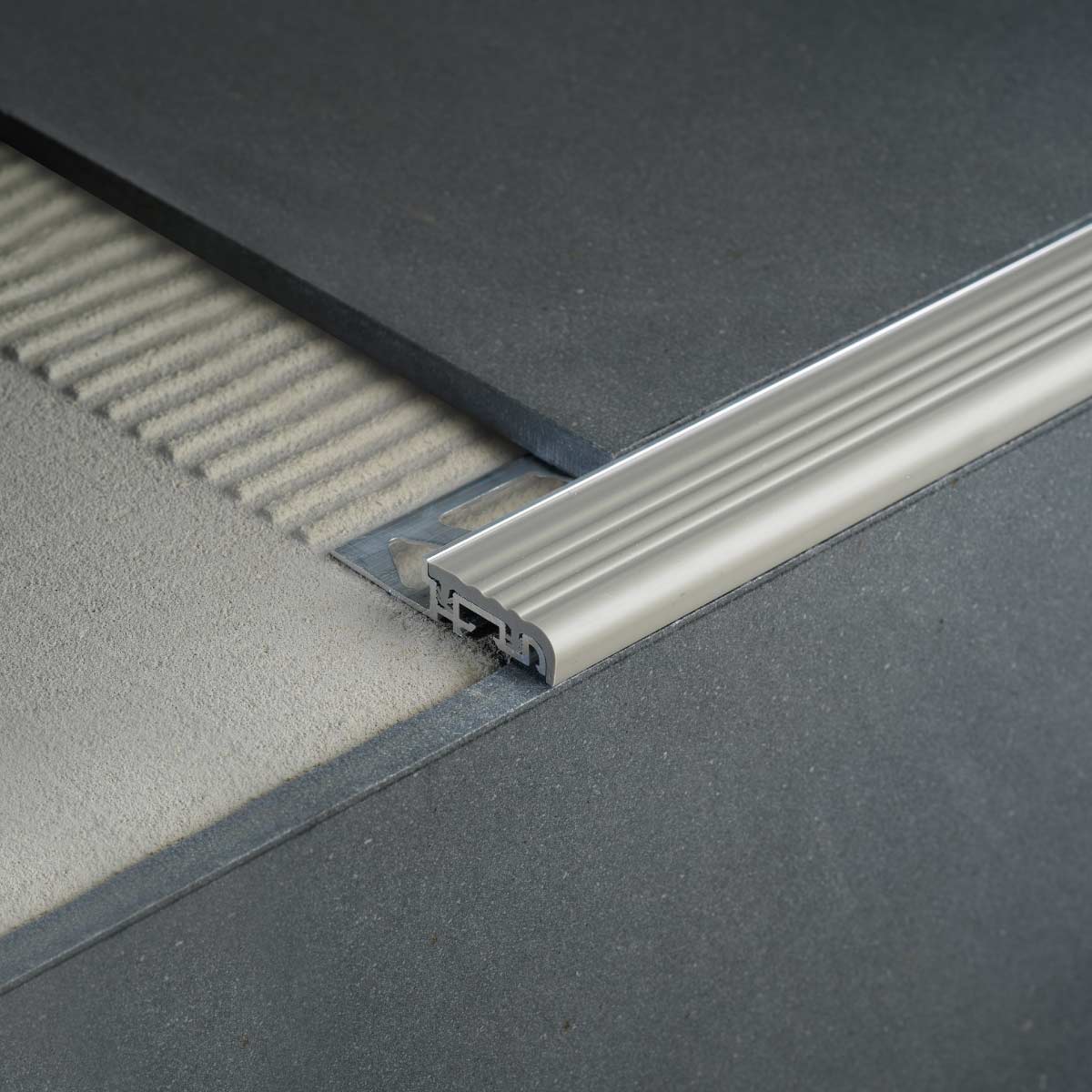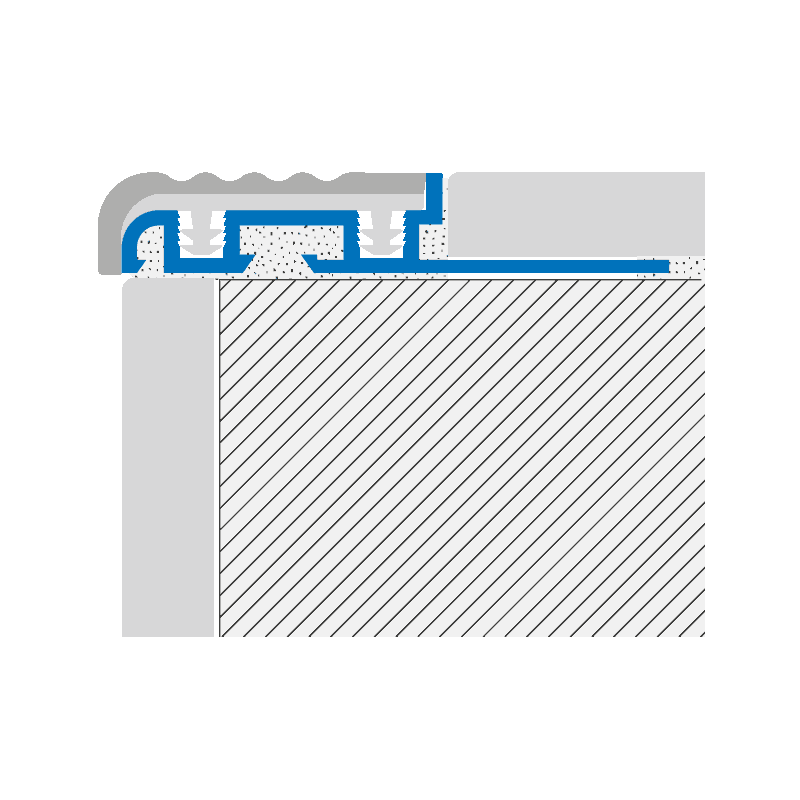 STAIRTEC FSF stair nosing trims with anti-slip insert
STAIRTEC FSF stair nosing profiles resolve challenges in transitioning from tile flooring to tile stairs. This product range proposes practical, efficient, and durable solutions.
Anti slip stair nosing profiles
The FS product is R10 certified. Non-slip properties. DIN 51130 (06/2004) standard.
Anti slip profiles with thermoplastic insert
Thermoplastic rubber insert could be affected by some amount of shrinkage depending on temperature and its variances ((0,2% every 10°C / 50F). The profiles is sold with rubber length exceeding profile length to compensate dimensional changes (the exceeding material can be used also after installation).
STAIRTEC FSF-A* aluminium with 30mm Thermoplastic Rubber Insert aluminium base profile with a replaceable no-slip thermoplastic rubber insert. End caps FST are available for all three profile heights.

Aluminum

/ Natural

| BxH (mm) | Art. | Color |
| --- | --- | --- |
| 30x8 | FSF 80 A23 | Embossed Cement Grey |
| 30x10 | FSF 100 A23 | Embossed Cement Grey |
| 30x12,5 | FSF 125 A23 | Embossed Cement Grey |
| 30x8 | FSF 80 A32 | Dark Beige |
| 30x10 | FSF 100 A32 | Dark Beige |
| 30x12,5 | FSF 125 A32 | Dark Beige |
| 30x8 | FSF 80 A51 | Black Graphite |
| 30x10 | FSF 100 A51 | Black Graphite |
| 30x12,5 | FSF 125 A51 | Black Graphite |
Related products
Select items and add them to the quotation list
Select the models to get a free quote
Select the models to get a free quote
(Reset items)
Select the product to request a quote
| | Article | Material | Finishing | Color | Installazione | BxH (mm) |
| --- | --- | --- | --- | --- | --- | --- |
| | | | | | | |