Multipurpose profiles for floors
Profiles designed to carry out various functions. The same profiles are suitable, for example, as both end and transition profiles, edge trimming and stair nosing. They are available in various materials and finishes.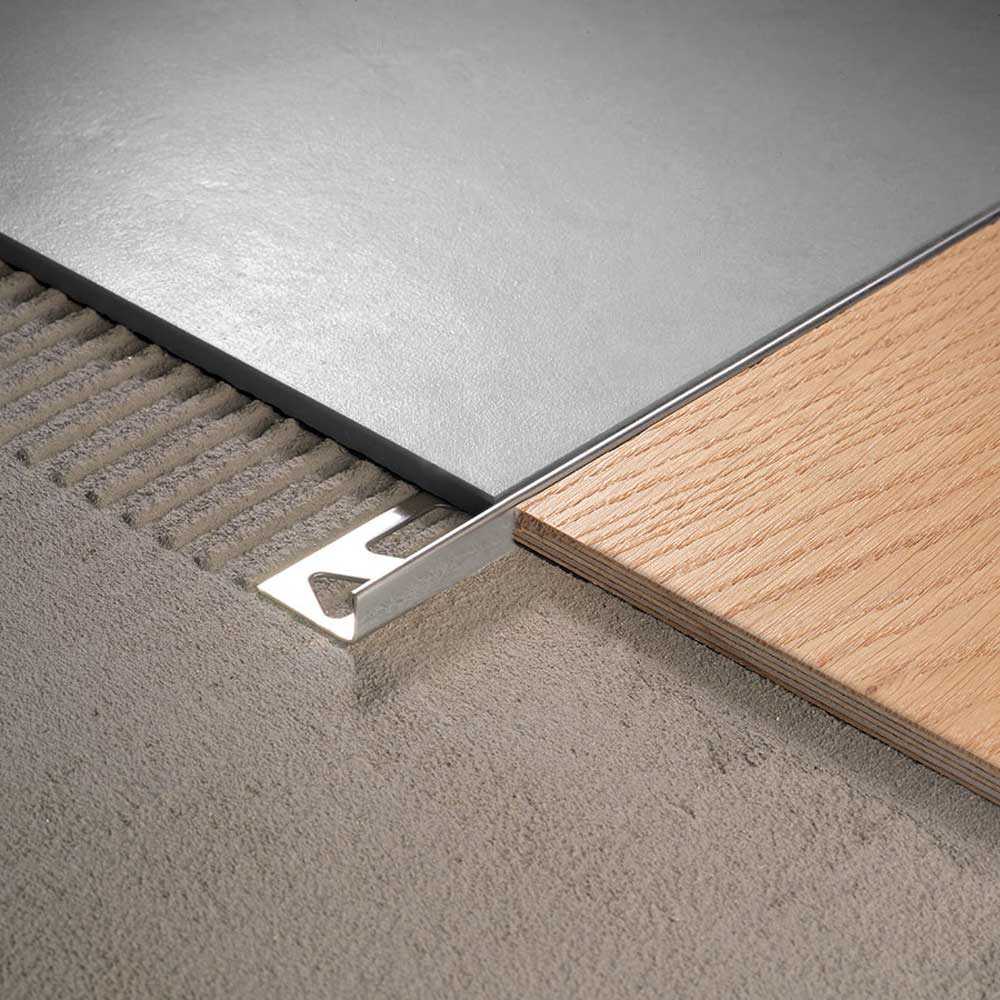 Versatile profiles to solve various problems on site
At the construction site, unplanned situations are commonplace, and not having the right profile for the right job could easily happen. In such cases, having a profile which can adapt to different situations can really come in handy. For example, the Trimtec TR profile, generally used as a joint profile between different floor types or as protection or decoration for tile edges, can also be used to trim the perimeter of a walkway. It can be applied alone, or together with another TR to create an outdoor perimeter profile such as a Trimtec SR or a Bordertec BSR. The TR can even function as a movement joint when matched with another TR and installed with an expanding adhesive. The multipurpose profiles are realized in different materials and finishes to adapt to all settings, be it domestic, industrial, or commercial.
Everything that can be achieved with a single profile: from decorative strip to functional element
The simple, square shape of the profile is perfectly suited as a decorative strip, such as the Squarejolly SJ, which can be used in a wide range of applications: - Elegantly and fluidly connecting two floors of different thicknesses - Protecting the external edge of a wall covering - Finishing the top edge of ceramic baseboards - Protecting and rounding stair corners All of the above can be achieved with a single product ordered in a variety of finishes designed to match all material combinations.