PLANO BF design skirting board flush with the wall.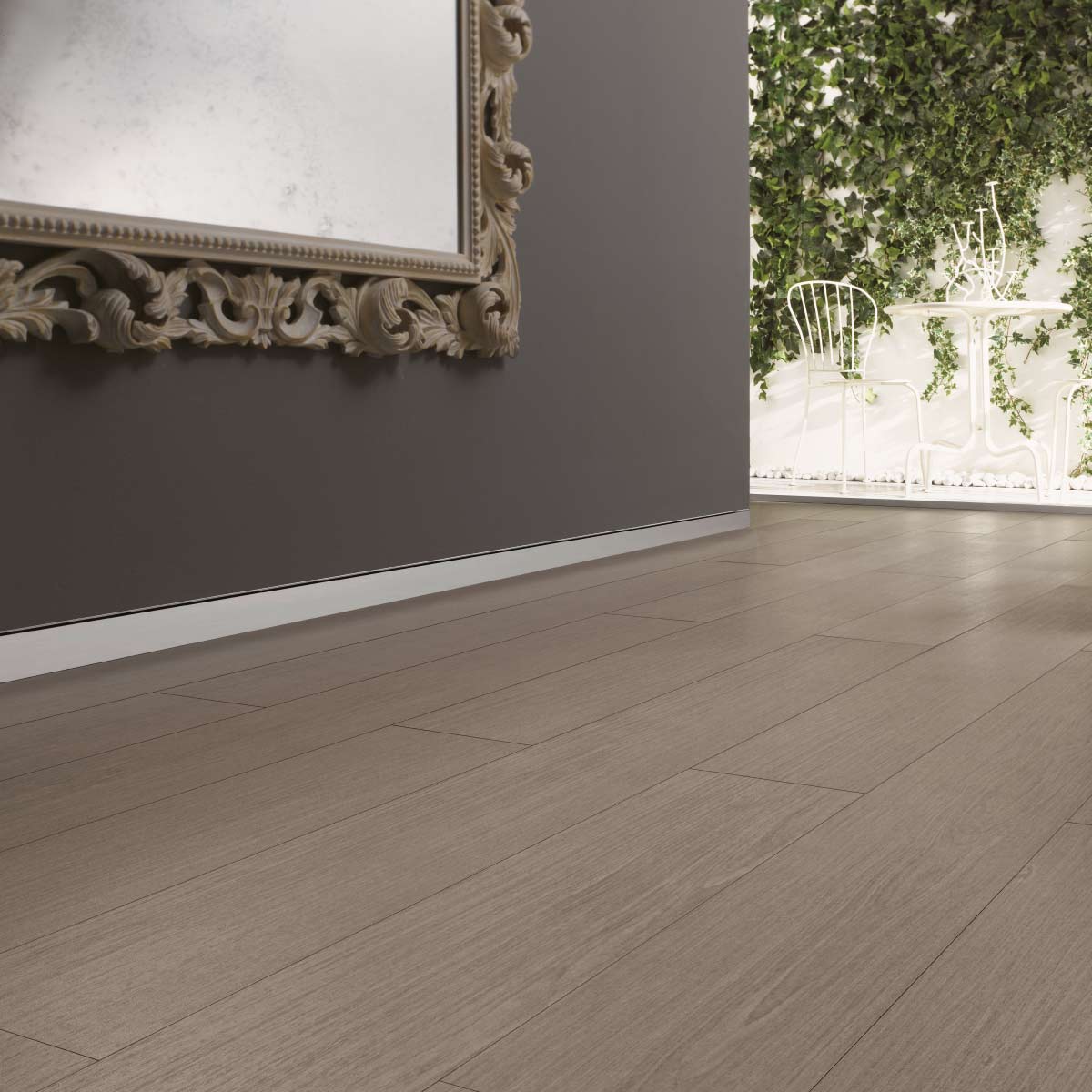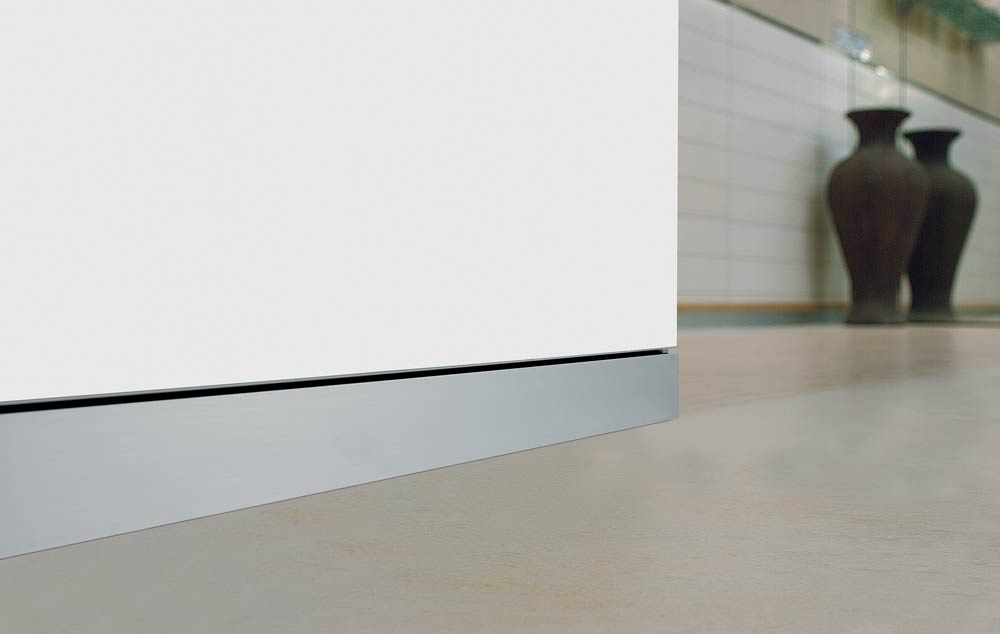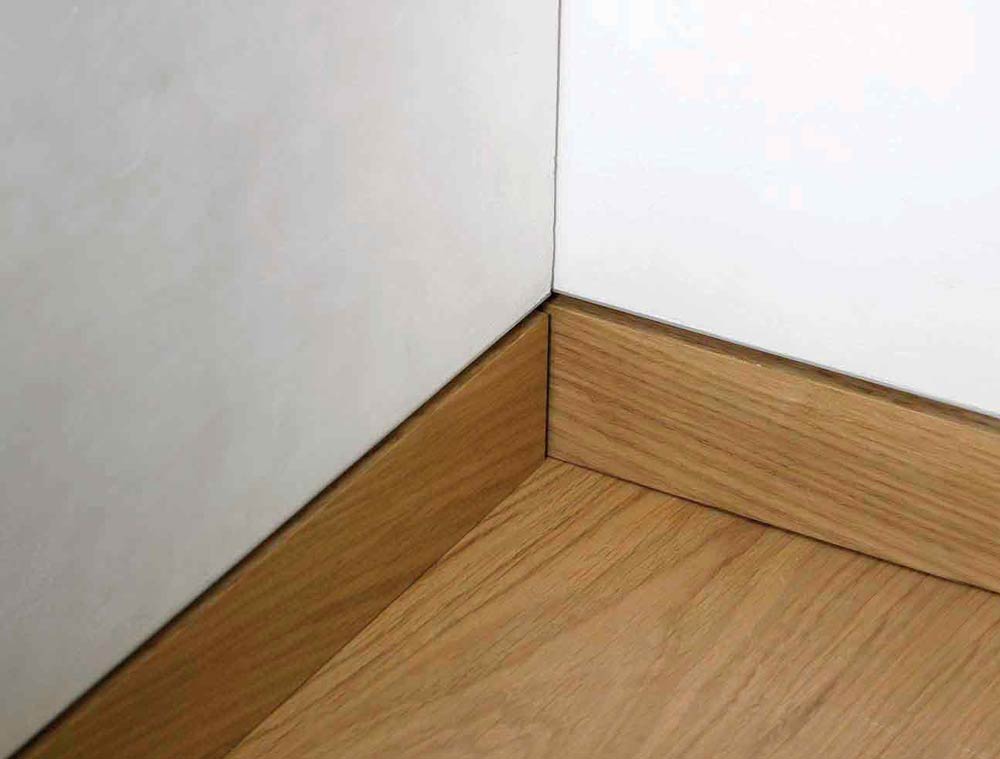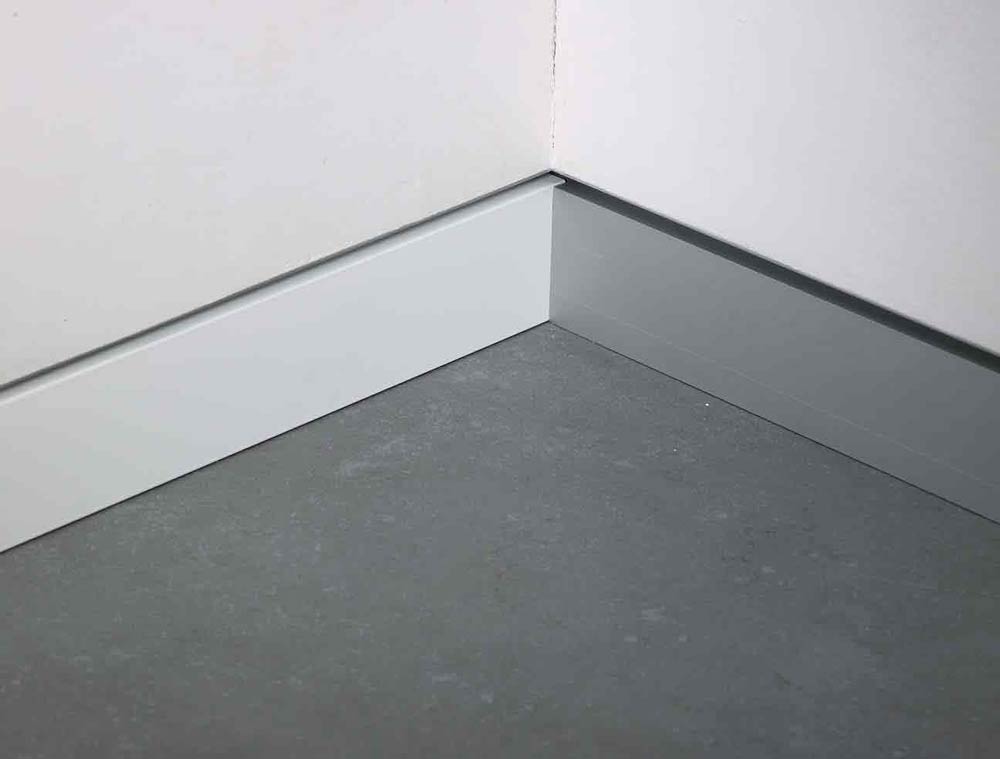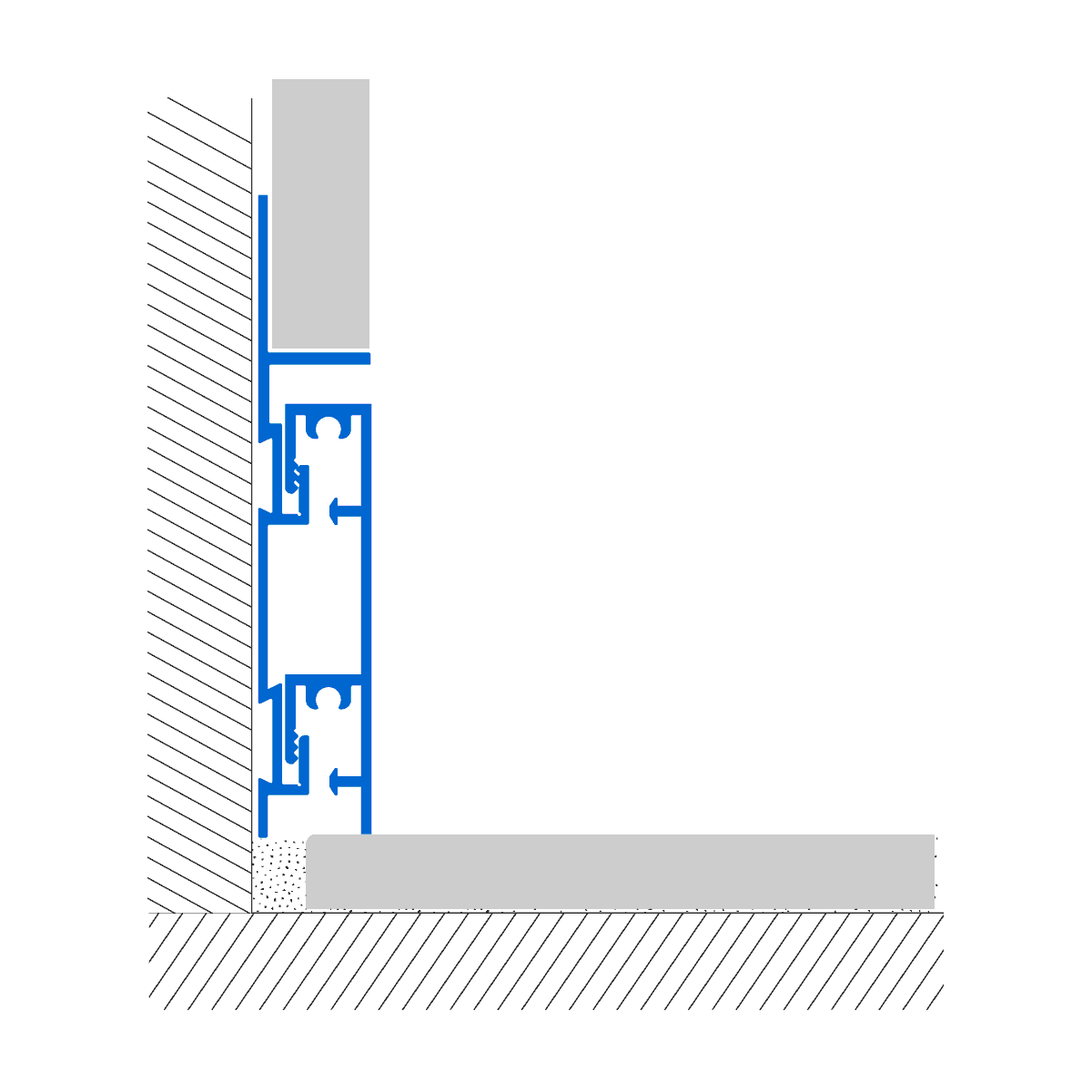 PLANO BF design skirting board flush with the wall.
Patented Plano Design skirtings are designed to fully integrate into the wall, becoming a smooth, level transition between the wall and floor covering. The base track is installed into the wall structure, flush with the plaster or plasterboard; the finishing profile seamlessly interlocks into the base. A horizontal, 5mm gap between the wall and finishing profile is a distinctive design element that also adapts to floor level differences of up to 5mm. Plano Design, a modern design system.
Finishing BASEBOARD PLANO BF
The profiles are available in three finishes that coordinate with all interior designs: powder-coated aluminium to match with wall colors, anodised aluminium for modern and technical settings, and wood to match existing wood flooring.
How to install BASEBOARD PLANO BF
INSTALLATION: Please note: The structural base profile is installed along with the wall covering. The bottom of the profile should be installed at the same level of the finished floor. The finishing profile (BF 550) is installed after the floor installation is complete, compensating level difference of up to 5mm.
Related products
Select items and add them to the quotation list
Select the models to get a free quote
Select the models to get a free quote
(Reset items)
Select the product to request a quote
| | Article | Material | Finishing | Color | Installazione | H (mm) |
| --- | --- | --- | --- | --- | --- | --- |
| | | | | | | |