SKIRTING BIB basic element of the aluminum skirting board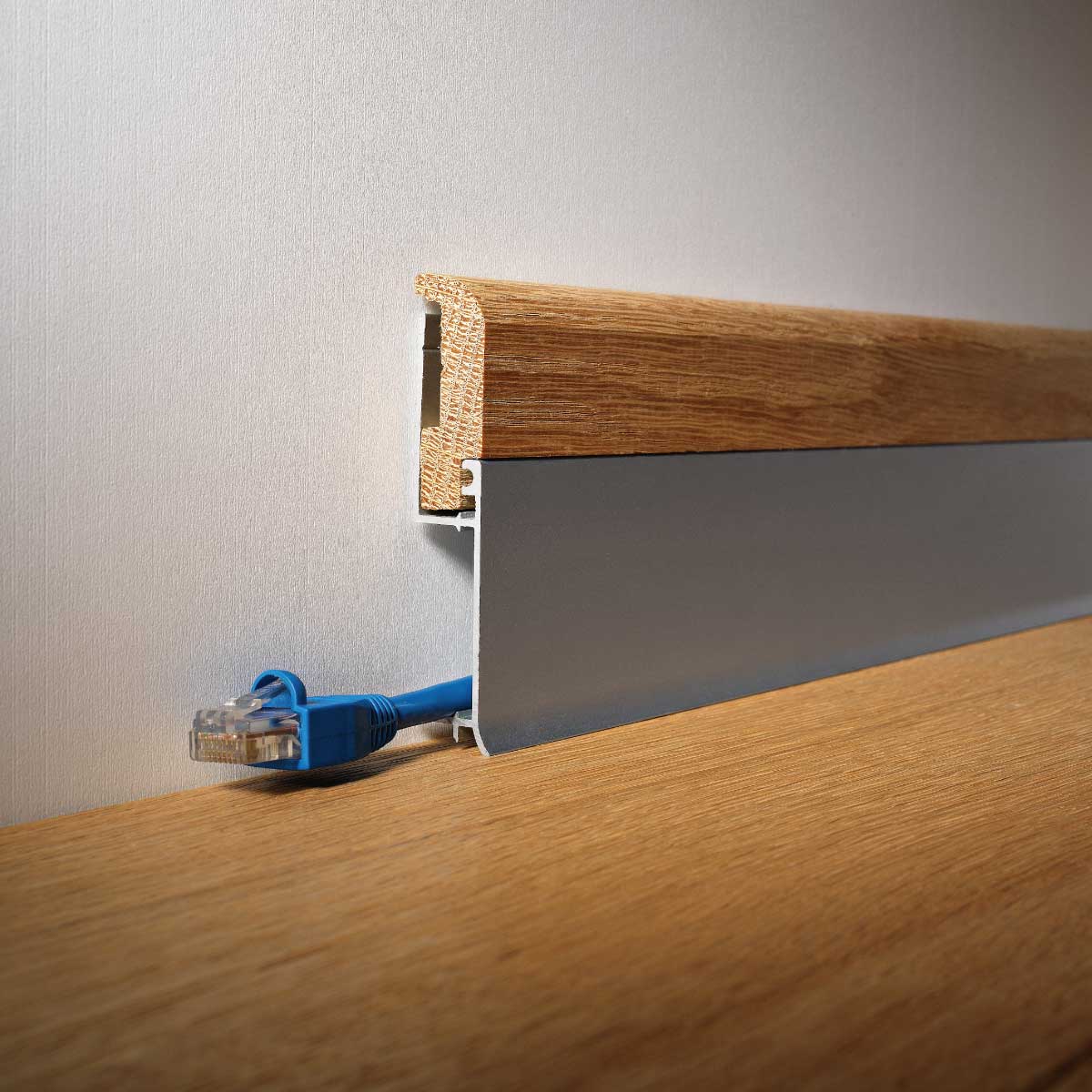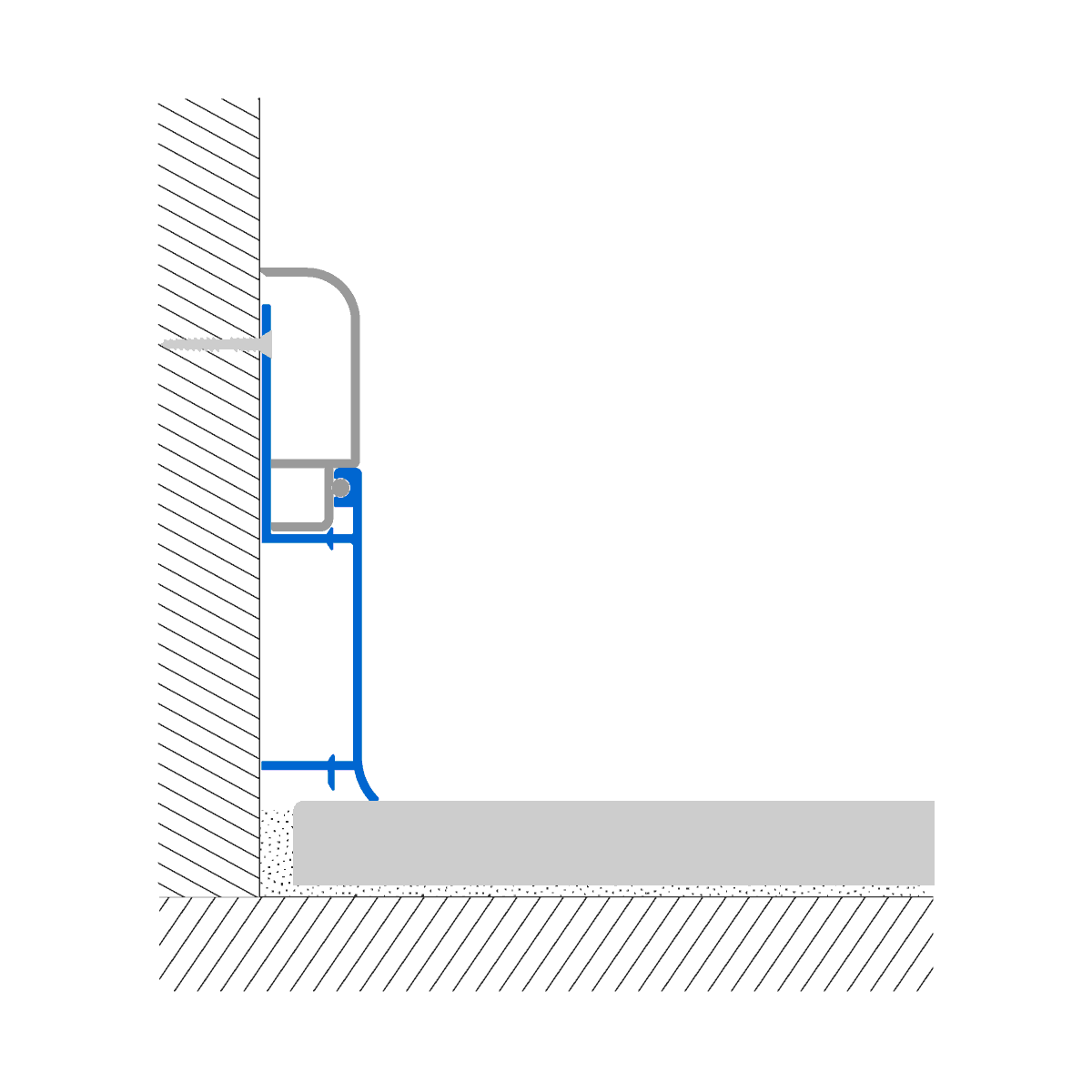 SKIRTING BIB basic element of the aluminum skirting board
Skirting board BIB is the base of the patented aluminum skirting board made up of two distinct visible elements. The base element (BIB), which characterizes the lower part, is supplied in silver anodized aluminum and acts as a fixing base with screws and anchors or glued, guaranteeing resistance and rust-resistance in the lower part of the baseboard in contact with moisture. It must be combined with the upper element (BI) which is assembled by interlocking, covering the fixing and creating an innovative aesthetic effect using different materials and colors. The baseboard also allows the passage of any service cables such as TV and telephone.
BASEBOARDS and Corners
Internal / external joints and endcaps in silver synthetic resin complete the installation.
How to install BASEBOARD BIB
Installation: • Anchor the base with screws or adhesive. • Insert the seal into the profile every 15-3/4'' (40cm) on center. • Interlock the TOP element into the BASE profile.
Baseboard BIB-A Support in Anodized Aluminum

BASEBOARD BASE BIB 800 ASN Silver Anodized Aluminum The profile BASE, available in silver anodized aluminum, is conceived to match the TOP element.

Accessories

| H = mm | Art. | Finishing | Color |
| --- | --- | --- | --- |
| 50 | BIB 800 ASN | Anodized | Silver |
Select items and add them to the quotation list
Select the models to get a free quote
Select the models to get a free quote
(Reset items)
Select the product to request a quote
| | Article | Material | Finishing | Color | Installazione | H = mm |
| --- | --- | --- | --- | --- | --- | --- |
| | | | | | | |