SKIRTING BIB basic element of the aluminium skirting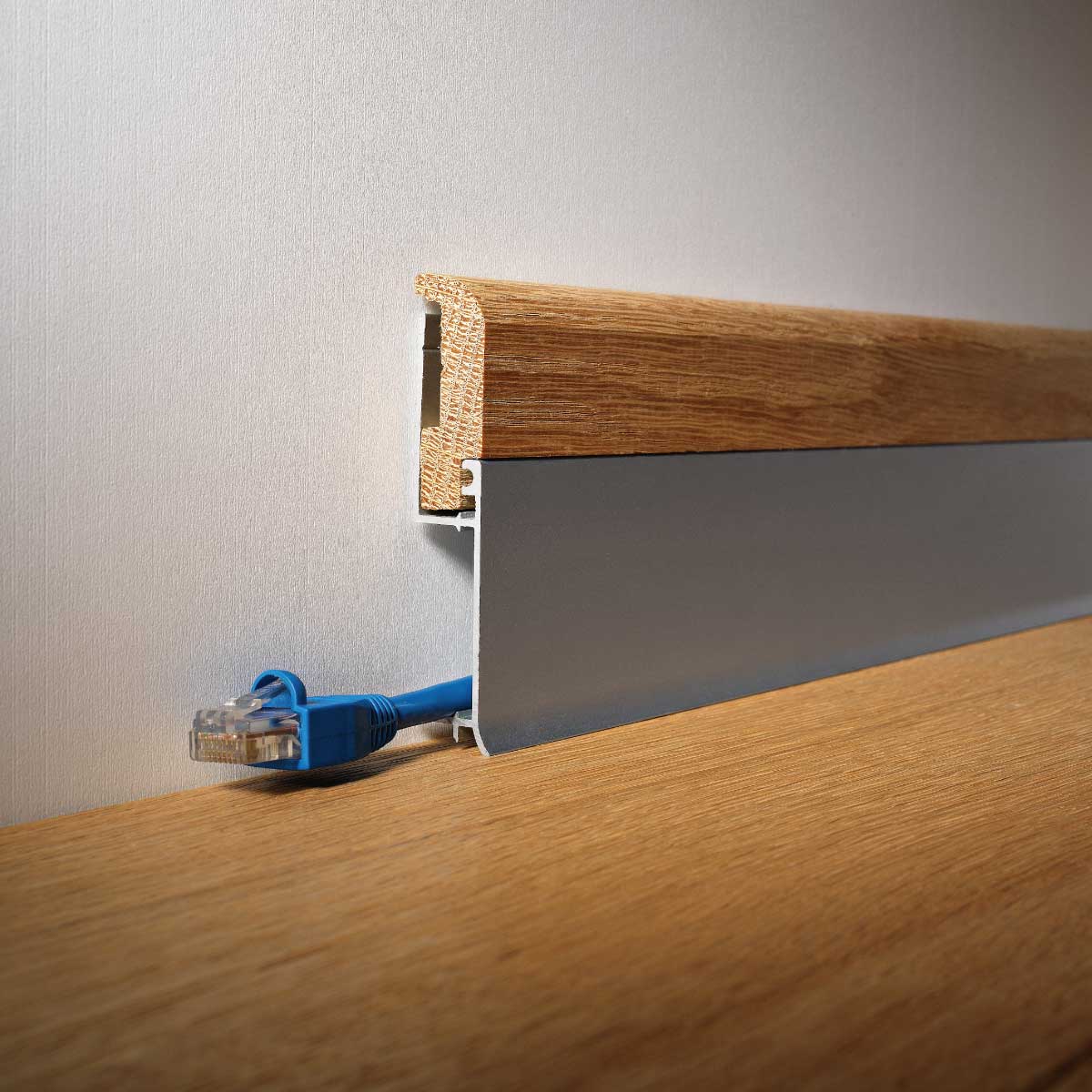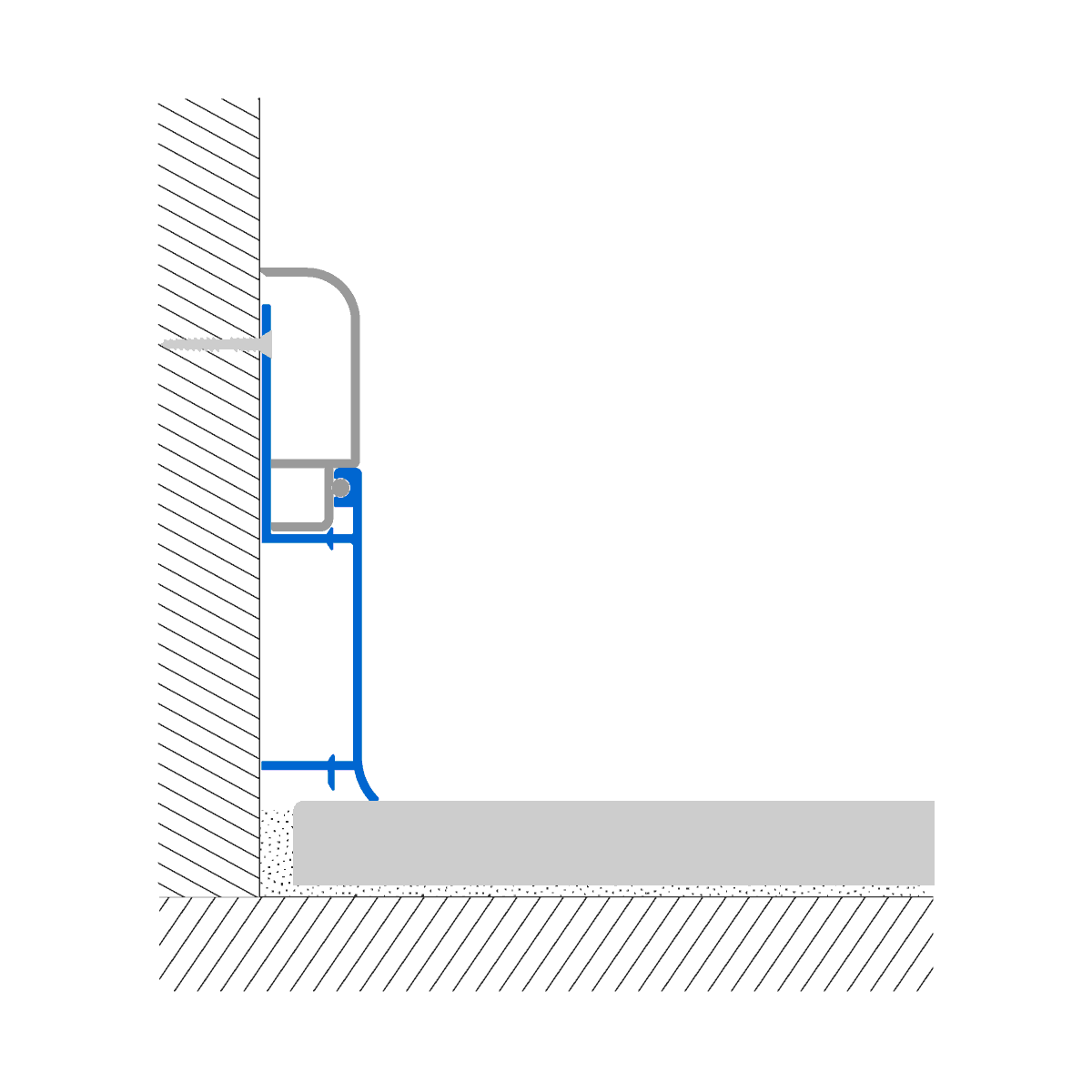 SKIRTING BIB basic element of the aluminium skirting
Durable aluminium BASEBOARD BI profiles are composed of two interlocking elements: a track, anchored with flathead screws, which channels low voltage cabling such as telephone, TV and computer wiring; an interlocking finishing profile conceals and protects the cabling yet allows fast and easy access. The baseboard is ideally suitable for offices and shopping centers where cabling is required and elegant detailing is essential.
BASEBOARDS and Corners
Internal / external joints and endcaps in silver synthetic resin complete the installation.
How to install BASEBOARD BIB
Installation: • Anchor the base with screws or adhesive. • Insert the seal into the profile every 40cm on center. • Interlock the TOP element into the BASE profile.
Related products
Select items and add them to the quotation list
Select the models to get a free quote
Select the models to get a free quote
(Reset items)
Select the product to request a quote
| | Article | Material | Finishing | Color | Installazione | H (mm) |
| --- | --- | --- | --- | --- | --- | --- |
| | | | | | | |