COFLEX CR: hygienic connection between floors and walls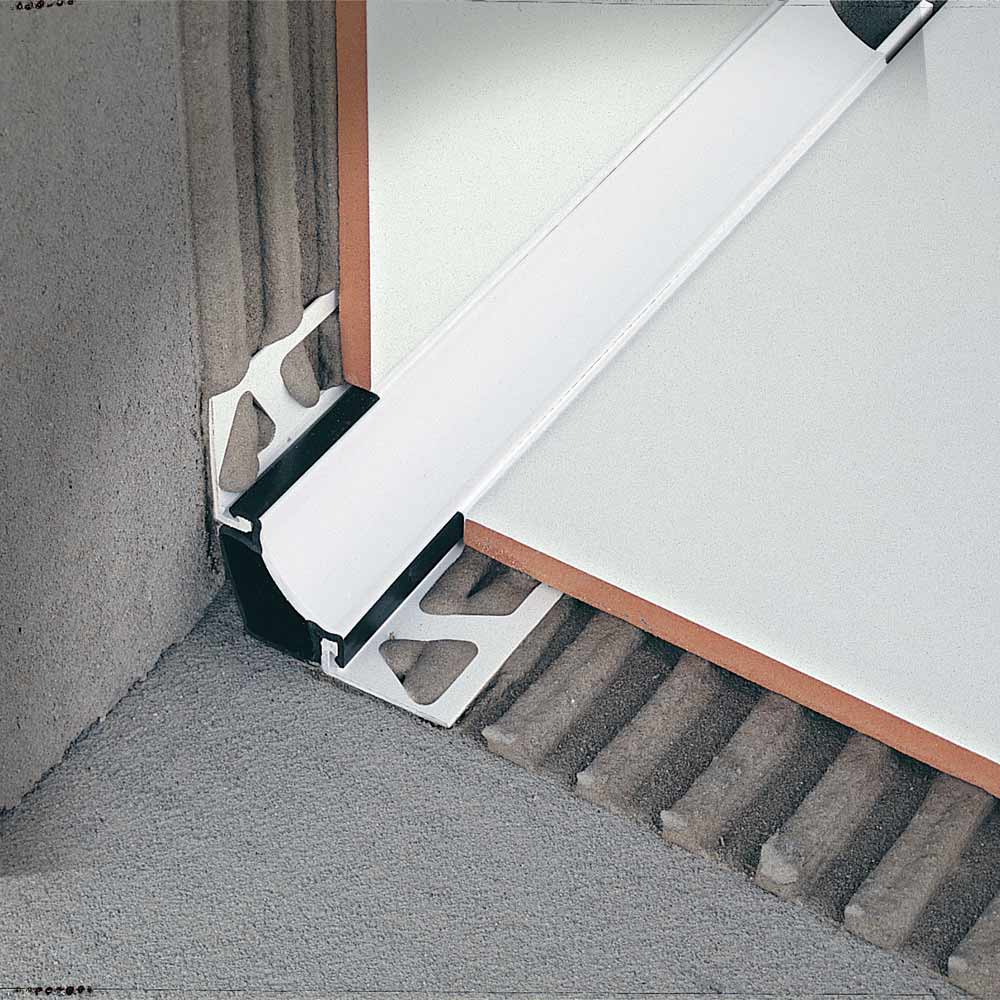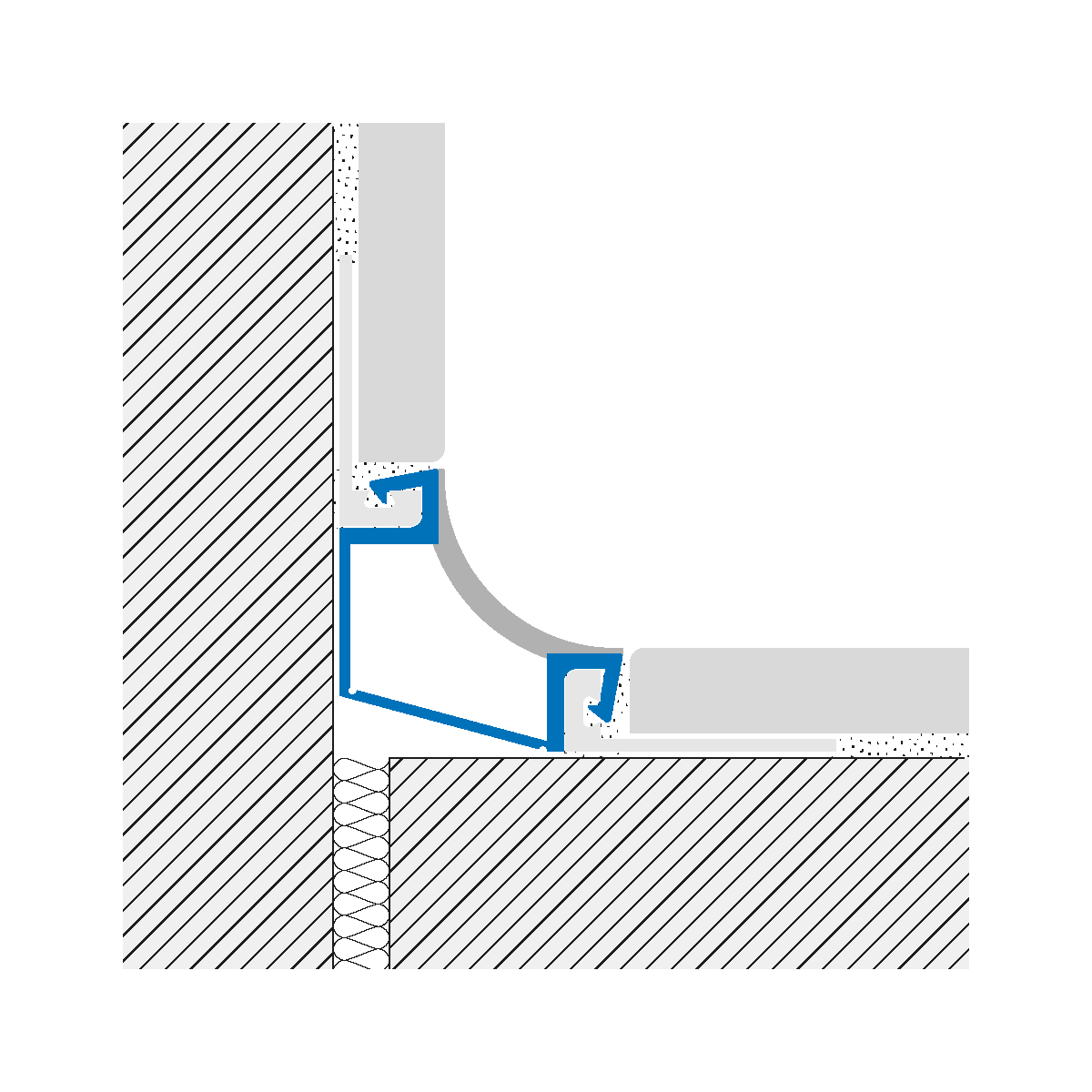 COFLEX CR: hygienic connection between floors and walls
The COFLEX CR patented series is designed as a cove-shaped wall-to-floor transition profile that allows elasticity and movement. A soft, internal section provides acoustic insulation, deadening the impact noise of footsteps. The profile is composed of a co-extruded synthetic resin profile and KERAJOLLY KJ profiles that interlock to perfectly match the tile thickness. In addition, they are easy to clean and designed to meet hygiene standards in public spaces subject to sanitary inspection.
Clip System and different height
With the modular Clip System, COFLEX CR profiles can be adapted with KERAJOLLY KJ profiles which interlock into the profile section, matching all tile thicknesses on the market. The KERAJOLLY KJ profiles act as perforated side flanges, hence adapting COFLEX CR profiles to different thicknesses, saving time in the installation process and guaranteeing impeccably durable results. Example of COFEX installation: If the tile thickness is 10mm, use the KERAJOLLY KL 8mm profile. When interlocked with the COFLEX CR profile, the total thickness is 10mm, perfectly matching the wall tile thickness.
Related products
Select items and add them to the quotation list
Select the models to get a free quote
Select the models to get a free quote
(Reset items)
Select the product to request a quote
| | Article | Material | Finishing | Color | Installazione | R (mm) |
| --- | --- | --- | --- | --- | --- | --- |
| | | | | | | |