Anti-slip for steps
Profiles necessary for the safety of pedestrian passage in indoor and outdoor staircases of public and private buildings. They are available in different shapes, materials and finishes to meet all design and functional needs.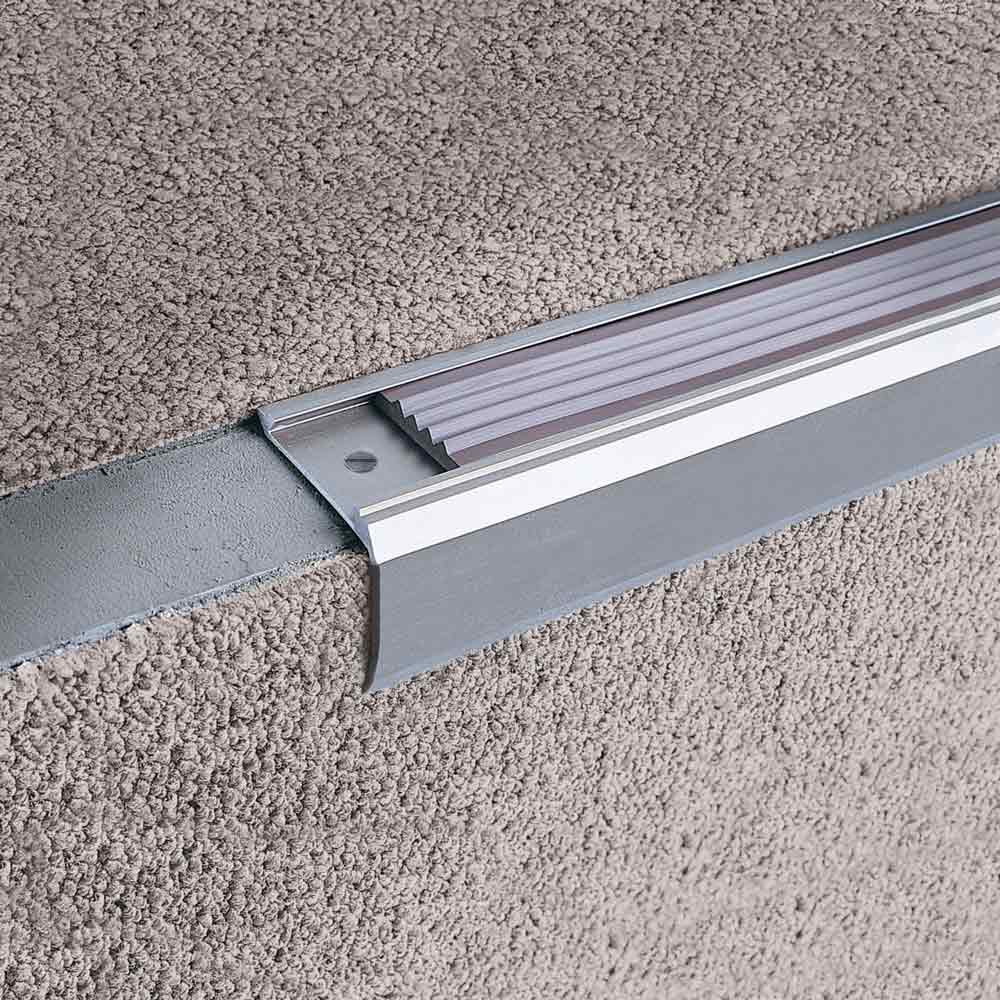 Safe stairs thanks to the non-slip profiles
Rules have been written to regulate the construction of the stairs, defining their capacity, the size of the risers and treads, the relationship between the two, the need for parapets, the handrail, and not least, the anti-slip feature of the steps that compose it. This rule is to be applied in the workplace, and in all public and private environments. The anti-slip feature can be intrinsic to the material with which the step was made, otherwise it will be necessary to install a profile that makes the step non-slip. There are stair nets with this feature made of various materials, with PVC inserts, strips in carborundum, or simply with the knurled visible surface. These profiles can be installed at the same time as the covering is laid by incorporating the bar in the step under the tread tile, all thanks to the special sheared flap. Or post laying, fixing them directly in the corner of the step between riser and tread.
Non-slip design solutions for refined environments
We could not fail to make products with a very technical feature, such as anti-slip, which were at the same time so beautiful that they could also be used as a furnishing and embellishment element. We are talking about stair nosing profiles like the Squarejolly SJR, made of aluminum and with the application of a transparent and glittered resin on the visible surface, or of the Stairtec SWP and SWR, mushroom-shaped stainless steel components, to be used not only as non-slip elements for stairs, but also as signaling obstacles in walkways and dedicated lanes. They must be embedded in the marble, stone or wood cladding, giving an innovative and refined design effect.