Brighten your home with led strip profiles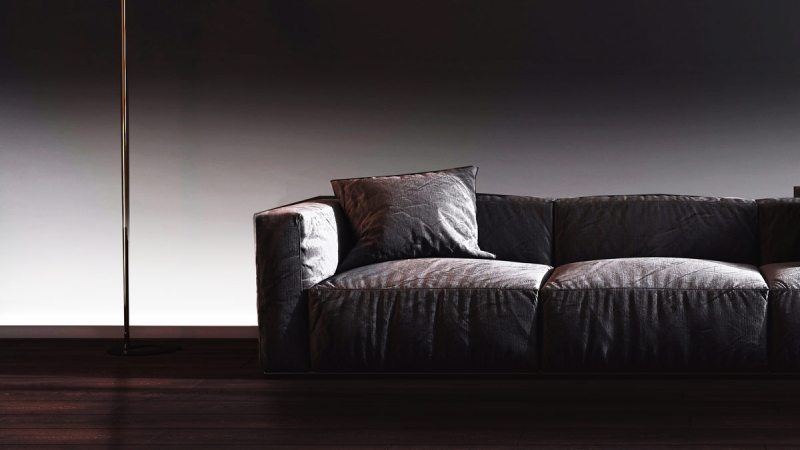 Nowadays, the world of design offers us more and more ideas and tips which allow us to build the house of our dreams. In addition to versatility in shapes, materials and finishes of furniture and their parts, a special interest should be spent for lighting. It allows us to enhance some areas of the house, to put others in the shade or simply enables us to create a warm and suggestive environment. This is the case of LED strip profiles, the perfect system to give light to your moments.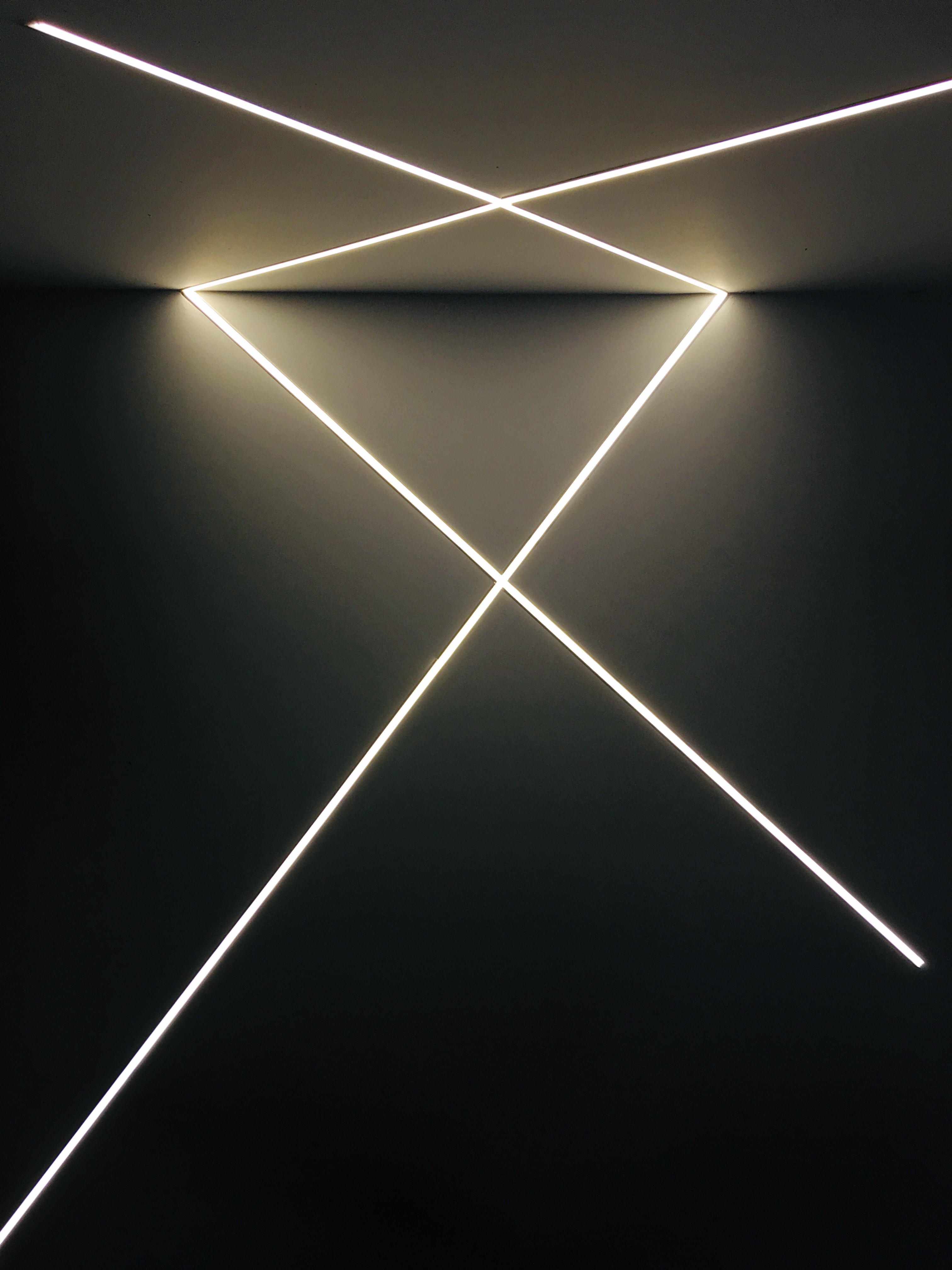 Why a LED light should be chosen
Until a few years ago, light bulbs that could be found in homes, offices or commercial buildings were halogen or neon. Standard solutions, which offered good lighting but, at the same time, were affected by excessive energy consumption and low durability. Luckily, the market now offers an economical and durable solution to us: LED lights.
In contrast to others, LEDs offer many advantages:
Durability: even ten times longer than a normal light bulb
Lower energy consumption: saving on the bill
Eco-sustainability: no harmful substances or gases are present inside them and, thanks to their durability, disposal quantities and costs are reduced
Resistance: LED lights have greater resistance to possible shocks and damage
Customizable: possibility to choose between many shades of warm, neutral, cold or coloured lights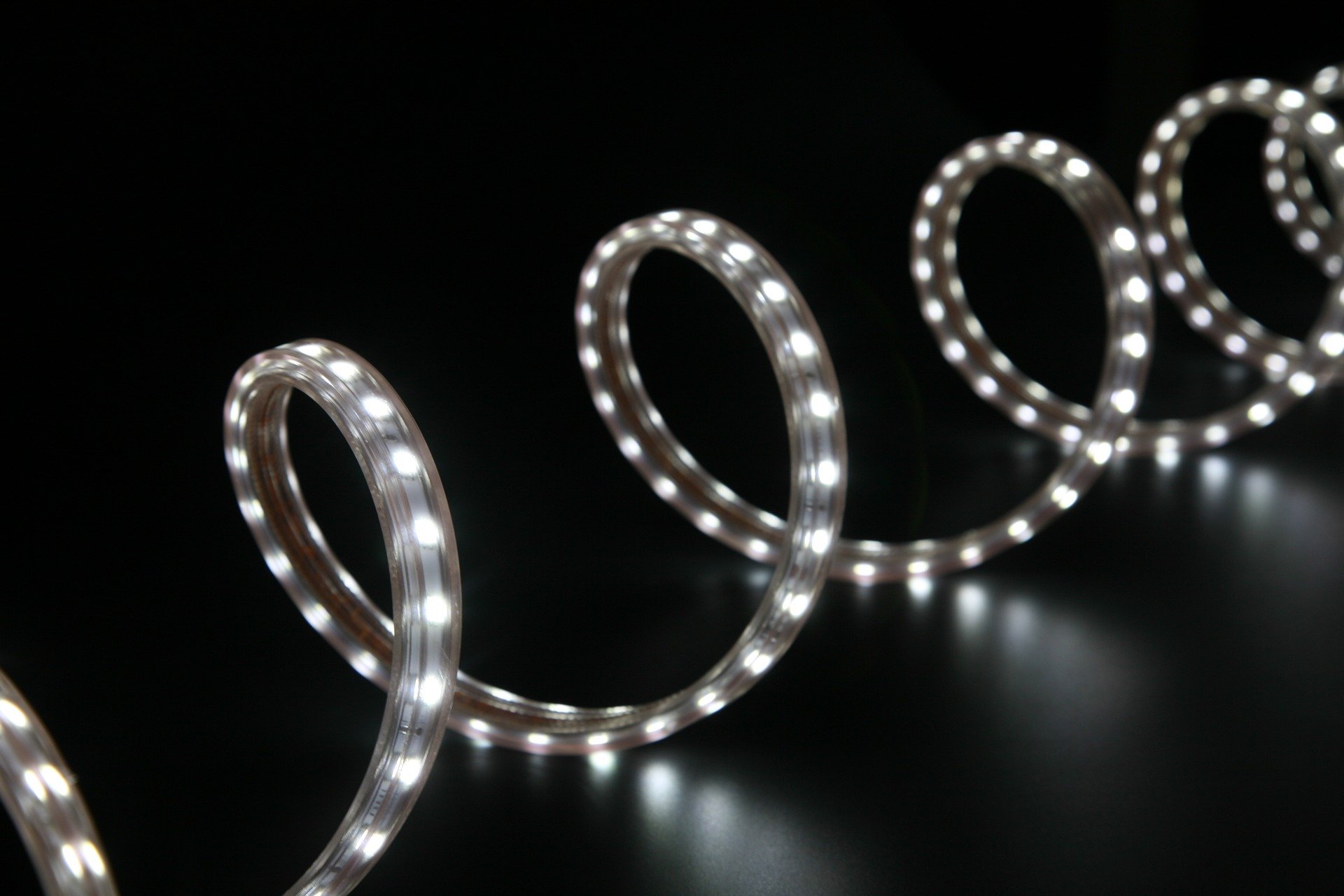 Led profiles for steps and the staircase becomes a walkway
An original and modern looking idea for homes is the use of LED lights applied along steps. The market offers many solutions and, if your home is equipped with stairs, you may think of using LES profiles for LED strips. The safety of an anti-slip profile combined with its peculiar aesthetic impact creates a unique and emotional combination.
LED profiles for stairs may be also used in commercial and office environments, giving warmth to a normally larger and colder environment.
Led profiles for indoor stairs
Stairs in a domestic environment are usually static and monotonous elements. LES profiles for LED strips are the ideal solution for In order illuminating and breathing life into simple steps. They allow you to apply the tone of light you prefer and the market offers an incredible variety of products in this regard. LED strips can have warm hues, to give the room a warmer feeling, cold light for more intense lighting or, if you want to dare, you can opt for coloured tones.
Anti-slip nosing profiles with LEDs
The profiles for LED strips also guarantee safety thanks to their special knurled surface which provides high anti-slip properties to the product. The front part that protrudes from the riser of the step creates space for the insertion of the LED strip which, once applied, illuminates the tread below creating an environment with a unique and delicate atmosphere. LES profiles for LED strips are easy to place after installation, therefore ideal in case of renovations or if you decide to apply them to existing steps.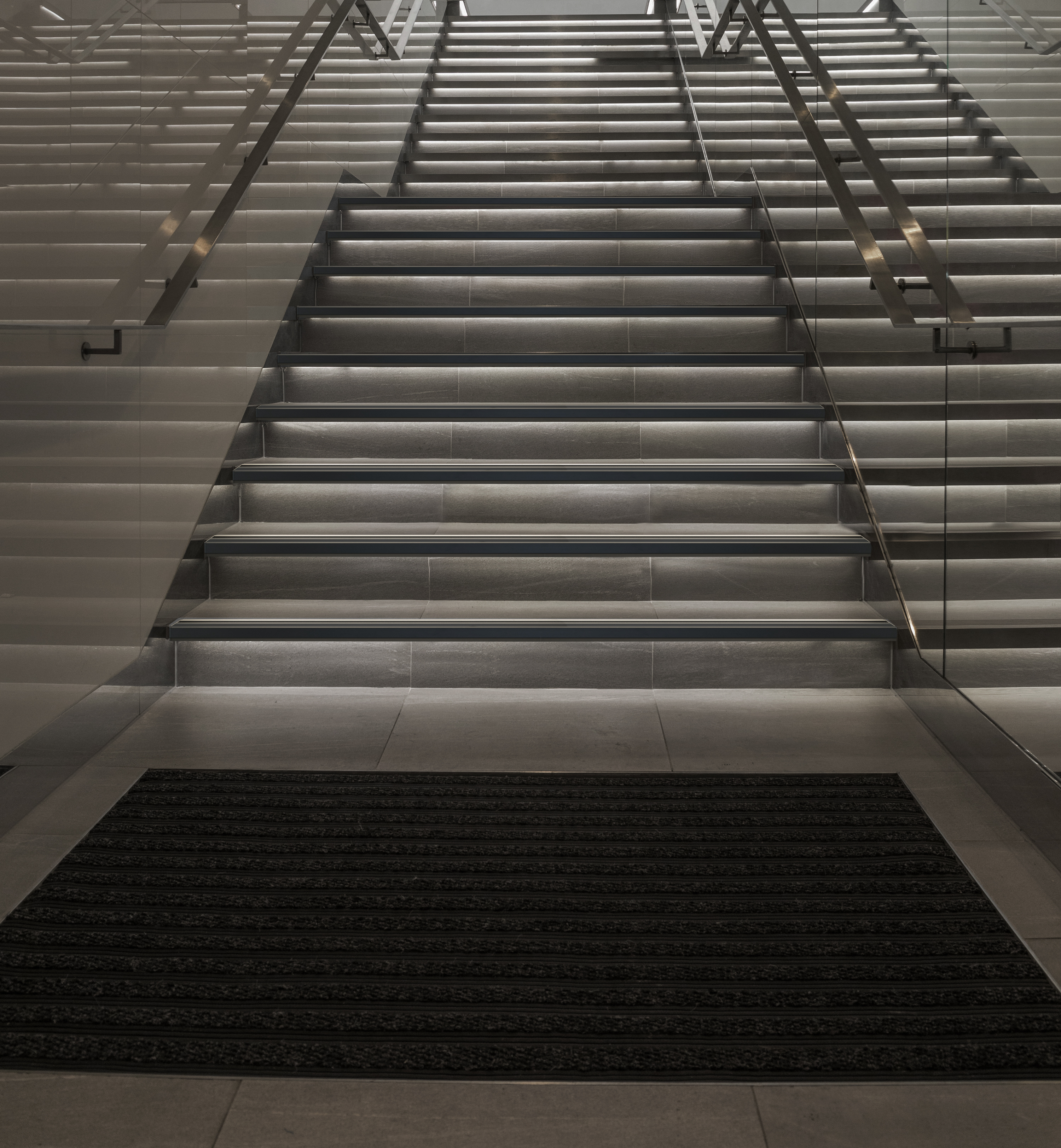 Profiles for LEDs on carpeted stairs
LES profiles for LED strips are also a perfect solution for carpet-covered staircases. Their ease of application makes them ideal even after installation and the particular contrast between the softness of the light and the roughness of the carpet gives a unique effect to the staircase, whether in a domestic or a commercial environment. In the case where you are laying carpets, you can read the instructions we have provided here.
Light management improves with the use of an aluminium profile for LEDs
It often happens that in our houses have certain 'shaded' areas, i.e. corners or portions of rooms where the light arrives very weakly, especially on ground floors. LEDs are the ideal solution for illuminating small corners of the house, as well as creating a striking and modern atmosphere. the ideal solution is the application of wall profiles such as LEMs for LED strips, which can be easily installed on the wall and have a sober and delicate design.
Concealed lighting coming from the skirting boards for LEDs to be installed flush with the wall
When it comes to renovating a house, one of the elements that plays a key role is plasterboard. It allows us to modify our spaces, add walls or insulate the rooms. When a particular skirting board is to be combined with the plasterboard application, the choice may easily fall on the recessed LEB profiles for LED strips. They can be easily applied in place of the skirting board but they are integrated into the wall (to support the plasterboard) to create a special flush-fitting lighting effect. The colours of the LED strips vary between warm, cold or coloured tones and to cover them, three types of diffusers are available depending on the effect you prefer to obtain: transparent, matt or sandblasted.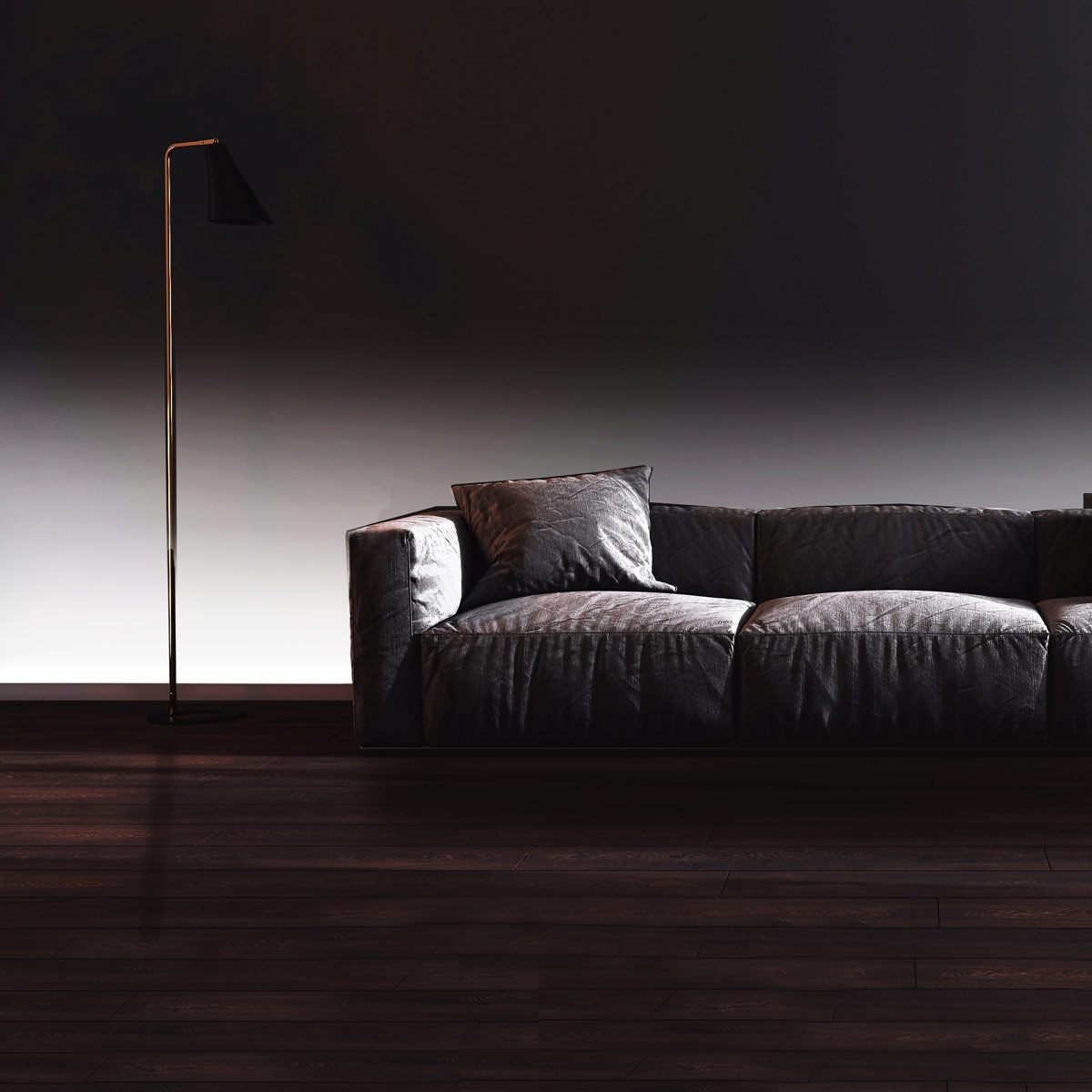 Change the light effect with led plasterboard profiles
In addition to skirting boards, LED strip profiles may be also applied to plasterboard in the following versions:
The LEL lath version is a duct that can be easily applied during the installation of the plasterboard and its several accessories make it quick and easy to install flush with the wall. The LED strips can be applied in the colour you prefer and the visible diffuser is available in transparent, opal or sandblasted versions.
The LEM profile, on the other hand, is made of a simple aluminium wall lamp and the LED strip channel inside it can be installed either upwards or downwards, based on the desired effect.
The LEB profile can be used as a skirting board and can be installed together with a plasterboard suspended ceiling. The versatility of the elements, in fact, allows for easy interlocking application and the creation of delicate lighting that does not go unnoticed.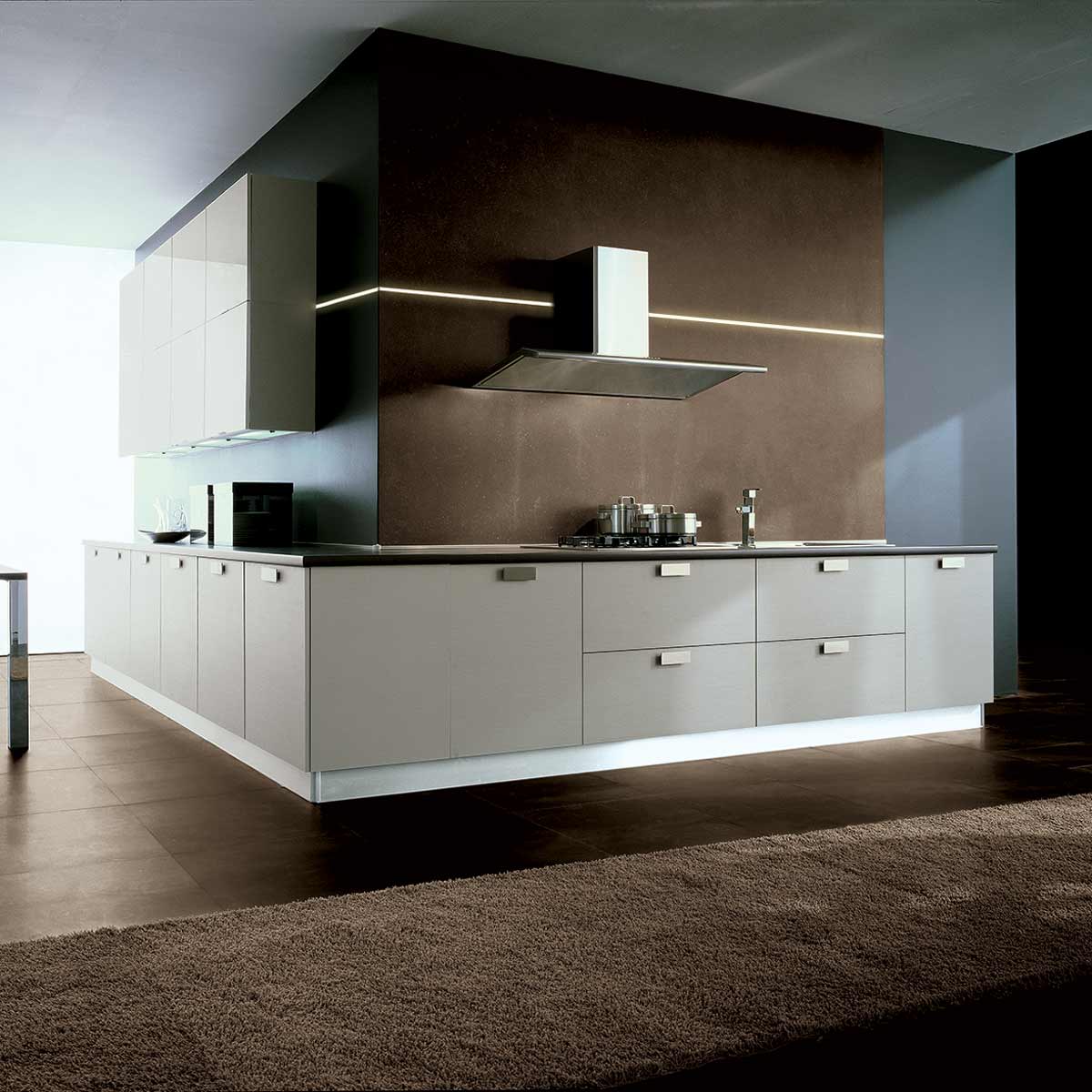 When to use the LED channel for wall lighting and on which coverings
LEL conduits for LED strips are also ideal in bathrooms, especially when bare and poorly lit. This profile is easy to install and it is recommended to use it during construction or renovation because the channel for the application of the LED strips must be installed at the height of the tiles for a flush wall effect.
The profile is made of Anodized Aluminium, resistant to corrosion, however it is not recommended to be installed close to the shower and bathtub but its installation in the adjacent walls is suggested.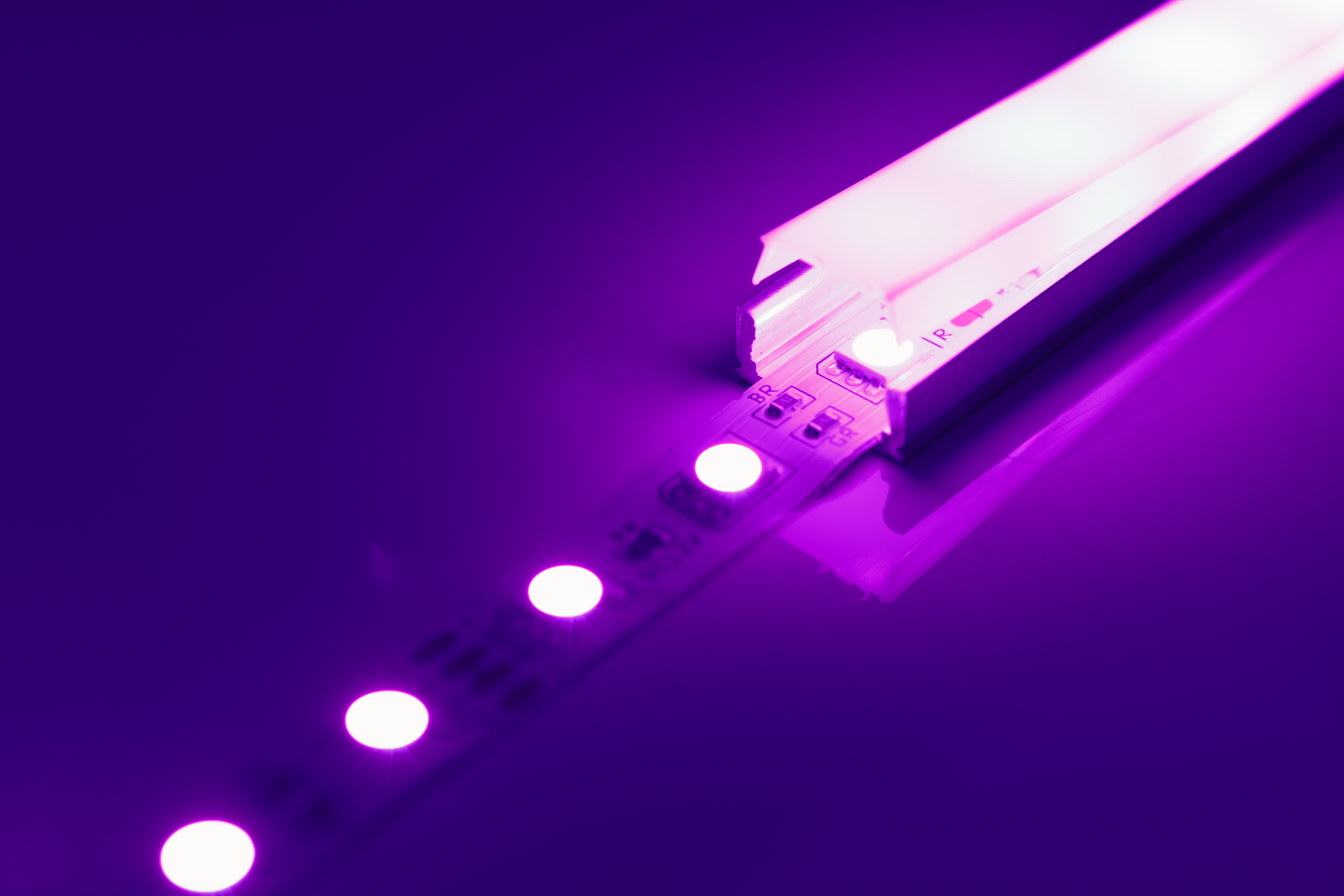 It is also recommended for use in commercial environments, especially restaurants and places whose activity begins at sunset. The large, modern walls of public spaces are the natural habitat for LED strip profiles.
LEDs are therefore the lighting of the future, eco-friendly and versatile. Our wide range of profile models and the many colour variants available make this solution ideal for giving light, life and atmosphere to rooms, whether domestic or commercial.
Comments
There is no comment
Profiles for indoor staircases covered with laminate, how to choose them and how to lay them