Choose PVC flooring; we'll take care of the details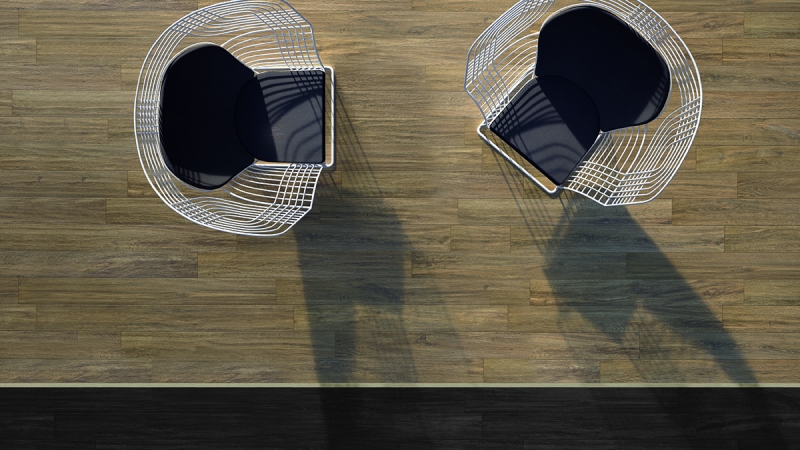 Easy floor renovations
In a world of constant interior renovation, it's simple to roll up our sleeves and give our living spaces a contemporary look. It's a little known fact that sometimes you just need a few elements to transform a room into something completely new. Hint: think flooring! In old-fashioned homes we can usually find outdated tile flooring with unsightly color schemes. The idea removing the tile to make room for modern wood flooring can be frightening, but there are low-cost alternatives that require little time and effort: vinyl flooring is the perfect solution.
The advantages of PVC flooring
The pros of PVC flooring: it's inexpensive, yet at the same time durable, robust and fire resistant, hence ideal for private and public spaces. Its material composition blocks mold and humidity, so it's suited for pools and gardens, in addition to being an excellent thermal insulator.
Another advantage for the buyer is the possibility of placing it on top of existing flooring, while the easy installation process makes it a superb DIY product.
PVC flooring can be divided into 4 types, identical in appearance but with different installation methods: there are glue-down floors, self-adhesive tiles, loose lay flooring and interlocking tiles. The floor thickness usually varies between 6 and 20 mm.
Finishes for PVC floor
A significant advantage of PVC is the variety of finishes and thicknesses available.
Throughout the years, Profilitec has studied products that are exceptional for all vinyl floor installations, regardless of the dimensions or material finish.
We have created products that can function as end profiles, that can join different floor levels or materials and, last but certainly not least, we have even designed special products for LVT (Luxury Vinyl Tile). This last category still has the main characteristics of PVC, yet is distinguished by the thin tile thickness (4 and 6mm) and for its increased resistance while providing a more realistic wood or stone effect.
Comments
There is no comment
Eco-sustainable architecture - the green future designed by Boeri
The light in the architecture