Coodo, the prefabricated mobile house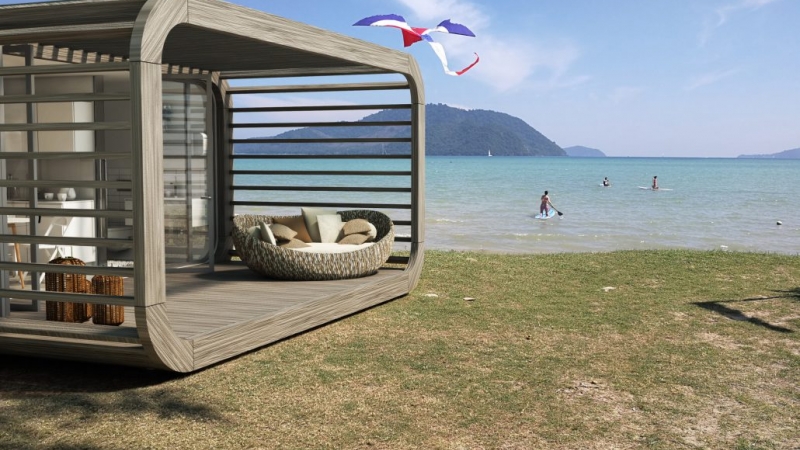 Coodo, the prefabricated mobile house which can be adapted to any place and function
In response to our contemporary, nonstop world, the Slovenian architecture studio, Coodo, has come up with a prefabricated project design which can be adapted to any place and function. Coodo dwellings, in fact, are designed as modules varying from 36 to 96 usable square meters and their compact structure can even be transported to meet the inhabitants' needs and desires.
Be it used as a house, vacation home or office, Coodo can be fitted to any type of inhabitation, and the recycling and disposal of the construction materials respect environmental standards. The modules are composed of robust aluminum and wooden walls and large glass panes that extend from floor to ceiling. The electrical, heating and air conditioning systems are inserted inside the wall cavity, and smart home devices can be wirelessly controlled through a smartphone.
Different versions for different needs
Coodo proposes different versions, from the base model to a full option model, from one to two floors, from a single module to the assembly of many modules grouped together. The interiors can be entirely personalized, and the range of construction materials allows the inhabitant to furnish it in their favorite style without clashing with the structure's design palette.
Coodo can be inserted into any landscape, from natural to urban contexts. Coodo is the ideal solution for adventure lovers who don't want to do without the safety and comfort of standard living spaces.
Comments
There is no comment
Immersed in a novel at the "Flint House", splendor in Buckinghamshire