The House of the Future, the future of design lies in domotics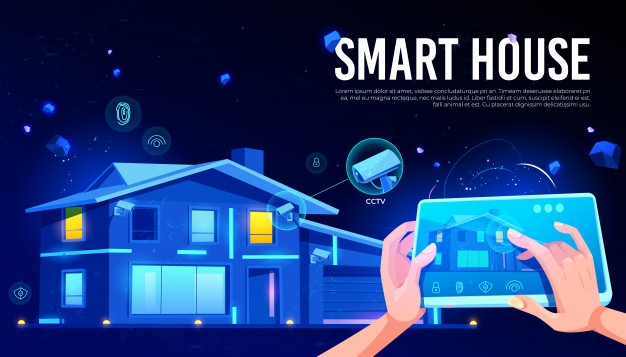 The future of design lies in domotics
In recent years technological breakthroughs have grown exponentially across many sectors. The latest advances in innovation play a leading role in design and architecture. In fact, the future of residential spaces focuses on home automation, also known as "domotics," and major tech companies are investing in the development of new technology dedicated to the house of the future.
Home automation intends to make systems, appliances and devices "intelligent," managing all functions via voice recognition, user interfaces or remote controls by using, for example, smartphones.
Researchers foresee the house of the future composed of interactive rooms, with appliances and systems connected through a single server, able to interact with each other and consequently with the surrounding living environment.
The "Smart" home that interacts with you
Keys will be a thing of the past and doors will be equipped with a "smart locking system" that allows a person to enter with their smartphone. The temperature in our homes will remain constant to preset parameters through specific programming that monitors the outside temperature and automatically regulates the interior temperature. Intelligent rugs which measure movement and potential falls will be designed for private and public spaces such as hospitals and nursing homes.
A chef-robot will take care of our nutrition, cooking for us recipes from all over the world that will be continually updated as in a modern bookshelf.
A video camera in the refrigerator will give us an overview of the food we have run out of; an intelligent mattress will regulate its temperature based on our needs and preferences; lights will be calibrated to turn on as we pass through a space, perceiving our presence or absence and adjusting the brightness to the amount of sunlight entering the room.
Google is already forward-looking, in recent months purchasing a series of patents aimed at constructing a "smart house," the house of the future.
<a href='https://www.freepik.com/free-photos-vectors/technology'>Technology vector created by vectorpouch - www.freepik.com</a>
Comments
There is no comment
Rosemont hotel & Residence, the first hotel to contain a tropical rainforest at Dubai
A Made in Italy Skyscraper in Dubai