Ice Dome, concerts in a masterpiece on ice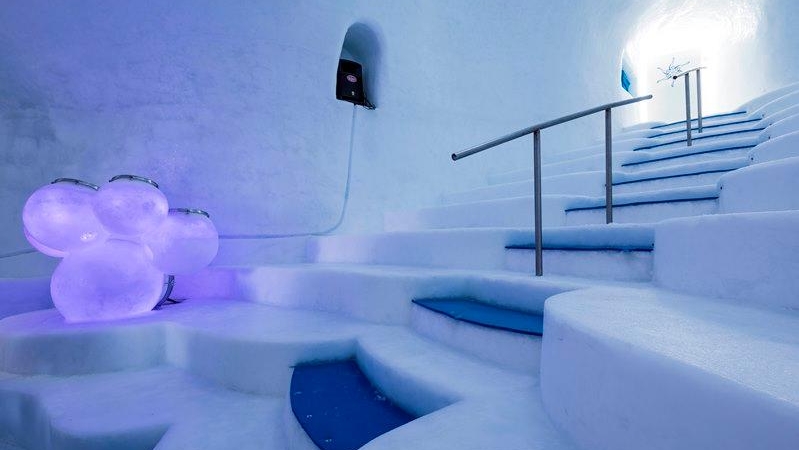 Tim Linhart, the ice artist
Tim Linhart is a particularly creative American artist. At a young age he created ice sculptures to pay for his ski pass, hence discovering that ice can actually produce sound. Since then, Linhart has dedicated his life to making musical instruments, introducing the concept of Ice Music.
The artist's career took off after an initial production series of cellos in the Colorado mountains and for the past 36 years he has realized complete ice orchestras around the world.
Esperienza mozzafiato in mezzo al ghiaccio del Presena
Linhart's most recent project is the acclaimed Ice Dome, a theater at 2,600 meters on the Presena glacier. Entirely made of ice, the Ice Dome looks like an enormous igloo with the capacity to hold up to 200 spectators, plus an orchestra. The seating, walls and even the instruments themselves are built out of ice, giving the space a magical atmosphere. Surprisingly, ice transforms typical architectural rules and negates geometry, while surfaces emanate colorful shades when light strikes them. Listening to a concert in the Ice Dome is an astonishing sensorial experience to see and hear.
Comments
There is no comment
Uptec: the pedestal for raised floor
Immersed in a novel at the "Flint House", splendor in Buckinghamshire